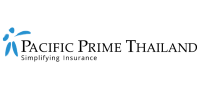 Thailand dental insurance: Tips for finding the perfect plan
It's officially the holiday season! Many of our readers are no doubt attending a variety of Christmas soirées with family and friends, as well as munching on delectable desserts like candy canes, gingerbread men, yule logs, and sticky toffee pudding. While you enjoy this holiday season's celebrations with an array of sweets and treats, remember good oral hygiene and frequent dental checkups are vital for preventing cavities. Those looking for dental treatment in Thailand will no doubt be spoilt for choice with the options available here, but the cost of quality treatment can be high. This is where Thailand dental insurance comes in handy.
With so many Thailand dental insurance options available in the market, however, it can be hard to identify the best plan for your dental needs. So, without further ado, today's article by our team at Pacific Prime Thailand presents the following tips for finding the perfect Thailand dental insurance plan.
Smile with confidence in the Land of Smiles
It is generally recommended that people visit their dentist bi-annually for routine dental checkups. The reason is simple: regular checkups are imperative for the maintenance of healthy teeth and gums.
Part of your dental checkup in Thailand will usually be dedicated to the examination and removal of plaque and tartar on your teeth, as well as your gum tissue. This is important, as plaque and tartar buildup can lead to all sorts of dental conditions such as cavities, tooth decay, and gum disease.
Fortunately for those looking for a dentist in Thailand, there are countless quality options available. The rise of medical and dental tourism in Thailand, however, means that costs are inevitably increasing, and major/frequent treatments can rack up significant expenses if you do not have the right Thailand medical insurance protection.
What exactly is dental insurance?
Thailand dental insurance is nearly impossible to find as a standalone plan. Instead, you will need to find a health insurance policy with dental insurance as an add-on benefit (learn about comparing medical insurance plans in Thailand here).
In general, there are two types of dental insurance cover in Thailand. These include:
Routine dental treatment, which typically covers:

Routine teeth cleaning
Fillings
Root canals
Consultations
X-rays
Emergency dental care

Major dental treatment, which typically covers:

Orthodontic treatment (e.g. braces)
Wisdom tooth removal
Gingivitis treatment
Root scaling
Bridgework
Periodontitis treatment
Gingivitis treatment
As you might expect, routine dental treatment plans are likely to cost less than major dental treatment plans, simply because the former covers less costly care.
What should I look out for when buying Thailand dental insurance?
As with any other form of insurance coverage, there are a number of things you will need to look out for when buying a Thailand dental insurance policy. Specific considerations to make when it comes to dental plans in the Land of Smiles include:
Waiting periods: To safeguard against policyholders abusing their plan, it is common for insurers to impose waiting periods of 6 – 12 months on the dental benefit. This time must pass before the insurance company will accept claims.
Orthodontics: Orthodontic treatment (e.g. braces for teens) often come with a co-pay. This means insurers won't cover the entire treatment themselves. This is due to the generally high price tag attached to orthodontic care.
Cosmetic dental treatment: Cosmetic dental treatment (e.g. Invisaligns) are usually not covered by dental plans as they're seen as cosmetic. It's important to note here, however, that every plan is different, so it's best to confirm the exact coverage details with your insurer or broker.
Pay and claim later: Usually, Thailand medical insurance plans have a "pay and claim later" arrangement, meaning you'll have to cover the cost of treatment upfront first, before submitting claims to your insurer. That said, it is possible for an insurer to have a provider network of dental medical staff, which can allow direct billing. If you prefer direct billing, check that this arrangement is possible with your insurer or broker before purchasing your dental plan.
Finding dental insurance in Thailand
With so many insurers offering dental benefits in Thailand, finding dental plans is easy. You can approach an insurer directly for dental coverage, but we recommend that you approach an experienced broker like Pacific Prime Thailand to find the most suitable dental plan for your treatment and budget needs.
In our goal of simplifying insurance, our advisors are standing by to make choosing the best health insurance plan in Thailand hassle-free. Not only do we match expats and locals alike with the best-fitting cover, we also offer a whole host of value-added services, including claims and renewals support, insurer negotiation, and more – all at no extra cost vs going direct to the insurer.
To get started with Asia's leading insurance broker, contact us or utilize our complimentary plan comparison tool today. Alternatively, learn more about healthcare and health insurance in Thailand by reading our blog, or checking out our dedicated resources page.
Jessica Lindeman is a Content Strategist at Pacific Prime. She comes to work every day living and breathing the motto of "simplifying insurance", and injects her unbridled enthusiasm for health and insurance related topics into every article and piece of content she creates for Pacific Prime. When she's not typing away on her keyboard, she's reading poetry, fueling her insatiable wanderlust, getting her coffee fix, and perpetually browsing animal Instagram accounts.