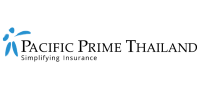 Tips to help you have a healthy pregnancy after 35
Trying to conceive can often be an exciting and joyful time in your life. However, if you're over the age of 35, you may be worried that it's too late for you to get pregnant. To top it off, these concerns only intensify if it's your first time trying to get pregnant. While the biological fact is that our aging process affects our potential to naturally conceive, the actual age varies and depends on several factors. In this Pacific Prime Thailand article, we provide tips to help you have a healthy pregnancy after 35.
Pregnancy after 35: risks and benefits
Age is an important factor for women who are trying to get pregnant since our potential to conceive a child naturally declines as one gets older. Older women are more likely to develop age-related health conditions that can complicate pregnancy. For example, common risk factors for pregnancy after 35 include fertility issues, premature birth, or birth defects.
When it comes to fertility, the best age to have a baby for a woman is in her 20s. Even so, many women in their mid-30s and older find themselves trying to have a baby. Aside from the cons, there are pros of having a baby at 35 as well. Women in their thirties may be more emotionally developed and prepared, confident, and financially stable. To top it off, older moms may live longer.
Tips for a healthy pregnancy
While there can be challenges, many women in their 30s and 40s are successfully giving birth through natural and medical means. If you're a woman over the age of 35 who wishes to conceive, the following tips can help you do so in a healthy way.
Seek professional support
It's always advisable to see a professional when it comes to evaluating your health. But at the age of 35, it's even more important for you and your partner to go for a checkup. During a pre-pregnancy checkup, the specialist checks for health conditions that could affect your pregnancy and the baby's health. Aside from informing you of any potential risks and challenges, it will also give you a better understanding of your fertility and health status.
Since our health changes as we age, it's recommended to go for a new checkup instead of relying on past testing results. It's also a good idea to speak with a genetic counselor if certain diseases or medical conditions run in your family.
Maintain a healthy diet
While this tip might sound obvious, it's one that many people either overlook or have a hard time maintaining. Good nutrition is an essential part of living a healthy lifestyle. Healthy food provides your body with the nutrients it needs. During pregnancy, maintaining a healthy and balanced diet is important for both the mother and baby. A healthy diet during pregnancy consists of a combination of:
Fruit and vegetables
Starchy foods (carbohydrates)
Protein
Dairy
According to the American College of Obstetricians and Gynecologists (ACOG), a pregnant woman requires more folic acid, calcium, protein, and iron than one who isn't expecting. Along with adding more nutritional content to your diet before and during pregnancy, taking prenatal vitamins can also ensure your body's dietary needs are met.
Minimize stress
Regardless of your age, your pregnancy journey should be a special one. High levels of stress may result in health issues, such as heart disease and high blood pressure, and could even harm your baby. Moreover, exposing yourself to stress while you're pregnant can increase the likelihood of giving birth to a low-birthweight or premature baby, which could lead to more health problems. Some ways you can reduce stress during pregnancy include:
Trying relaxation activities
Taking childbirth education classes
Talking to your loved ones or a healthcare provider
Staying healthy and fit
Exercise on a regular basis
It's no secret that regular exercise is a must if you want to live a healthy life, no matter how old you are. If your healthcare professional says it's safe for you to exercise during pregnancy, then you should certainly do so. However, your workouts need to be less vigorous than before you were planning to conceive. Walking, yoga, swimming, and other moderate exercises for 30-45 minutes daily are recommended. As long as you're doing the right exercises, regular exercise can offer many benefits for healthy pregnant women, such as:
Less back pain
Reduced constipation
Healthy weight gain
Get plenty of rest
Set aside plenty of time for rest and relaxation to help your body recover and support your baby's growth. Additionally, stay away from caffeinated drinks, such as coffee or tea, which can increase the risk of miscarriage and low birth weight. You'll also want to make your sleeping environment and sleeping position as comfortable as possible.
The Sleep on Side (SOS) position is optimal for women who experience back pain during pregnancy. This position not only reduces pressure on the spine, but increases healthy blood flow to the placenta and your baby as well. In addition, you should avoid eating or drinking a few hours before going to bed since waking up to use the restroom can disrupt your sleep patterns.
Secure maternity insurance
If you're planning on getting pregnant, one of the best things you can do is get insured as early as possible. Maternity insurance plans typically come with waiting periods of at least 10 to 12 months. This means you need to hold the policy for at least that duration before you're eligible for any maternity-related coverage. For more information about maternity insurance terms, coverage, costs, and more, check out Pacific Prime's International Maternity Insurance Guide.
It's advisable to speak to an expert insurance broker who knows what your pregnancy insurance plan should cover, such as scans, tests, and potential unexpected procedures. Doing so will help you prepare for the future and minimize stress as well.
At Pacific Prime, we help expectant parents find the best newborn insurance in Thailand for their needs and budget. With over two decades of experience, we know what your maternity insurance in Thailand should cover and how to help you get that coverage. Contact us to receive impartial advice or an obligation-free quote today.
​​Jantra Jacobs is a content writer at Pacific Prime. On a typical workday, she writes and edits articles, guides, and anything else word-related. She loves creating content that is both easy to understand and enjoyable to read.

In her free time, she's likely to be writing poetry and prose, geeking out on her latest interests, reading, or practicing yoga.