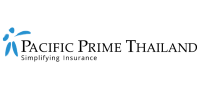 Countries that won't let you enter without travel insurance
There are a whole host of reasons why you should secure travel insurance when going abroad, the most obvious of which being to protect yourself from unforeseen medical emergency costs and travel mishaps.
Before jetting off to your travel destination, it's also important to be aware of the entry requirements of your destination country. Aside from having a valid passport and entry visa, did you know that a growing number of countries also require travellers to show proof of travel insurance upon entry?
In today's article, Pacific Prime Thailand looks at the key expat and travel destinations that have made it mandatory for visitors to show proof of insurance coverage.
Europe: Schengen countries
Are you looking to visit the old worlds of Europe? If you're entering the Schengen area, you may need a Schengen visa. The Schengen area is comprised of most EU states, with the exception of Croatia, Cyprus, the UK, and a few others. Anyone entering the area for a short stay of up to 90 days in any 180 day period will need to check whether they need a Schengen visa. Nationals of certain countries will need a visa, while nationals of other countries (Australia, for example) do not.
Countries whose nationals require visas to enter the Schengen area include Afghanistan, Bahrain, China, Cuba, India, Morocco, Thailand, and many more – see the full list here. Please note here that, when obtaining the visa, one key document you will need to present is proof of a valid travel insurance plan covering a minimum of EUR 30,000. The insurance must cover emergency medical care or death, and repatriation for medical reasons during the visa holder's entire stay in the Schengen zone.
Russia
Unless you are from this list of visa-exempt countries (Hong Kong, for example), you'll need travel insurance to obtain a Russian visa in your country of residence before you depart for Russia. According to the Russian Embassy, there are four types of visas:
Russian Tourist Visa
Russian Business Visa
Russian Private Visa (Homestay Visa)
Russian Transit Visa
Obtaining travel and repatriation cover valid for the entire stay in Russia is mandatory for nationals of most countries. The travel policy must come with a minimum limit of EUR 30,000.
The UAE
If you're travelling to the UAE (Dubai, Abu Dhabi, Sharjah, etc.) and require a visit, short-term, or long-term visa, one of the key documents you will need is proof of travel insurance that comes with a minimum limit of AED 150,000. There are, however, a number of neighboring countries that are visa-exempt, including Qatar, Bahrain, and other GCC countries. Nationals of certain countries (e.g. Netherlands; see country list here) are also eligible for a free-of-charge visit visa at all UAE airports.
Cuba
In addition to having a return air ticket, proof of sufficient funds, and a valid visa, all overseas visitors must also present proof of travel coverage upon arriving in Cuba. Cuba travel plans must at the very least cover medical emergencies, evacuation, and repatriation of remains.
What about Thailand?
Travellers without travel/medical insurance cost Thailand at least BHT 3 million every year. As such, Thai tourism officials, as of the time of writing, are currently pushing forward with a proposal to require all visitors to secure travel insurance before entering the country. If the new rule is put into place, insurance plan documents will likely be inspected at immigration counters upon arrival.
Is there anything else I should be aware of when obtaining travel insurance?
Things to be aware of when it comes to obtaining travel insurance are:
Read the fine print so that you are aware of the plan's coverage limit, benefits, and exclusions. While most travel plans will cover emergency care, certain types of travel mishaps, as well as evacuation or repatriation of remains, please be aware that plans will have different levels of coverage and limits related to what they cover (read more about this here).
Most insurers require a claim to be submitted within a specified number of days or weeks of the incident occurring. Be sure you are aware of the time limit in which you must submit claims, as claims submitted beyond this time period will likely be rejected by the insurer.
Review all plan documentation before purchasing your travel insurance plan. While travel plans are easily available from insurers and brokers, as well as airlines and banks, every plan is different. This is why it's worth reviewing multiple options or talking to an expert broker like Pacific Prime for peace of mind.
Looking for more information?
Are you looking for more information on travel insurance, or any other insurance-related matter? If so, be sure to contact the experienced team of insurance advisors at Pacific Prime Thailand today! Alternatively, you can click here to browse our blog, which is updated by our expert team on a weekly basis.
Jessica Lindeman is a Content Strategist at Pacific Prime. She comes to work every day living and breathing the motto of "simplifying insurance", and injects her unbridled enthusiasm for health and insurance related topics into every article and piece of content she creates for Pacific Prime. When she's not typing away on her keyboard, she's reading poetry, fueling her insatiable wanderlust, getting her coffee fix, and perpetually browsing animal Instagram accounts.