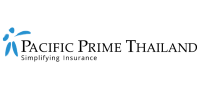 Wellness Tourism trends to watch in 2019
New wellness tourism trends emerge almost constantly, yet 2018 has seen a tremendous increase in travelers seeking something more than an attractive destination to spend their holidays. With destinations such as Thailand, Vietnam, and Malaysia, among many others, which offer high quality medical and wellness services, clients from all over the world tend to choose to spend their vacation with a specific problem to be solved in mind.
Wellness tourism combines the pleasure of an exotic destination with a very much-needed mind and body detox. What types of wellness tourism trends are here to watch, or even try in 2019? Here, Pacific Prime Thailand presents the new and exciting wellness retreats ideas to try in Thailand.
Wellness tourism in Thailand
Thailand is growing in popularity as a wellness tourism destination, with over 13.10% growth of wellness tourists visiting between 2015 and 2017 alone. The beauty of the Land of Smiles, together with the growing demand for wellness services and an already-established market for medical tourism, places Thailand in top 10 wellness destination in the world.
Thailand has a wide range of wellness services on offer and can cater to a wide spectrum of clientele. From organic farms, vegan and vegetarian yoga and spa retreats, beauty weekend getaways, to sports escapes such as rock climbing, kickboxing, or trekking. As a country with relatively well-developed tourism infrastructure, a great number of sights and famously great cuisine, wellness tourists are turning their attention towards new forms of mind and body retreats that this beautiful country has to offer.
Wellness Tourism Trends in 2019
The landscape of wellness tourism worldwide is taking an interesting turn, with consumers demanding not only the "traditional" self-pampering trips but also more specialized ones as to relieve stress, anxiety and any underlying life/happiness problems.
Medical and Wellness tourism merges
This category of wellness and medical tourism packages primary care to those looking to improve their overall well-being, implement healthy lifestyle changes for good, as well as solve a particular health issue.
Preventive wellness retreats
Tobacco smoking, alcohol consumption, inadequate nutrition, and physical inactivity are the main risk factors of developing the most deadly health conditions nowadays such as cardiovascular diseases, diabetes, cancers, and chronic respiratory diseases (also called NCDs). These preventive wellness retreats target to eliminate bad habits in clients by giving them counseling and tools to make long-lasting lifestyle changes and help overcome some of these habits (such as quitting smoking tobacco).
Many couples decide to have their first child later in life. However, busy and unhealthy city-lifestyle makes it harder to conceive. On such fertility trips, couples can focus only on one task while receiving nutrition counseling, exercising gently, and reducing their stress levels.
These retreats are meant to help women deal with the unpleasant symptoms that come along with menopause such as mood swings, weight gain, and hot flashes, among others. Women will learn relaxation techniques and coping mechanisms to practice at home.
Meditation and Silence Getaways
Meditation and silence have been practiced by Buddhist monks for centuries, and are proven to help establish inner peace and self-connection. Silent treatments, usually also combined with vegan or vegetarian diets as well as basic living conditions, help people regain peace and tranquility in our busy, loud world.
Mental wellbeing is the new top priority
Gaining in popularity, divorce retreats are no simple wellness holidays after the end of a relationship. Resorts and healing centers are adapting to the new demand and starting to offer a holistic approach to dealing with break-ups. Sessions might include exercise routines, nutrition courses, support group sessions, psychotherapy and life-coaching, and all that in a safe, natural environment.
Painmoons are similar to divorce retreats. They allow those who suffer from unfortunate events such as a loss of a loved one, to take that time away from home and provide counseling they need to regain what they lack to move forward with their lives.
While the end goal of a transformative wellness retreat is similar to the ones mentioned above, the approach varies. Transformative wellness is using exercise, nutrition, meditation and relaxing techniques to get to the bottom of one's problem and work further with that.
Nature Immersion Getaways
For those who daily live in an urban jungle, a retreat to an actual one can help restore energy and mindfulness. Closeness to greenery and fresh air activities reduce cortisol levels, hormones associated with depression, anxiety, and stress. Trekking on hills, splashes in hidden waterfalls and connection with animals, such as those in elephant sanctuaries, provide the opportunity for the mind to relax and decompress from every day's worries.
Staying safe and healthy in Thailand's wellness retreats
Thailand is a wonderful country, no doubts there, but it's not totally risk-free when it comes to health issues. Visitors should be aware of road traffic accidents and the risk of getting water and mosquito-borne diseases in most areas of Thailand. Apart from these Thailand health risks, all those who travel from afar should definitely consider proper travel insurance to protect themselves from exorbitant medical bills and any other travel-related misfortunes, such as theft, plane cancellation, lost luggage etc, as well as these bizarre travel insurance cases.  
Being on a wellness retreat should be as peaceful and relaxing as possible. Travel insurance, or for frequent travelers, international health insurance should be the first step in planning such a retreat.
To get a better overview of your insurance options including coverages, policy limits, and prices, contact our expert team at Pacific Prime Thailand today!
Elwira Skrybus is a content writer at Pacific Prime. In her everyday work, she is utilizing her previous social media and branding experience to create informative articles, guides, and reports to help our readers simplify the sometimes-puzzling world of international health insurance.

When she isn't writing, you are most likely to find Elwira in search of the perfect plant-based burger or enjoying Hong Kong's great outdoors either at the beach or from the boat - the closer to the sea, the better!