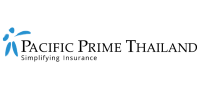 Introducing our 2019 Cost of International Health Insurance in Thailand Report
Pacific Prime's Cost of International Health Insurance in Thailand Report is back! In our latest edition, the complimentary report provides a comprehensive look at the average cost of international health insurance in 2019. Covering individuals, families, and businesses in 100 locations, the report offers insight into the cost of health insurance in Thailand and across the globe.
In this Pacific Prime Thailand article, we'll take a quick look at what's covered in the 2019 Cost of International Health Insurance in Thailand Report. You can also click here to download a free copy now.
About the 2019 Cost of International Health Insurance in Thailand Report
Pacific Prime's annual Cost of International Health Insurance Report provides key observations and findings on the cost of International Private Medical Insurance (IPMI) – the most popular health insurance product for expats – for individuals and families in 100 countries.
In 2019, a remarkable 97 out of the 100 countries covered in our study witnessed an increase in both individual and family premiums. In Thailand, the average IPMI premium for individuals was USD $2,728 while the average IPMI premium for families was USD $10,842.
In this report, we have also highlighted the primary drivers of health insurance costs around the world. Additionally, we've noted the most noticeable key findings from this year's premium rankings, such as The Americas dominant ranking in the top 20 most expensive countries and the long-awaited correction of China's premiums.
What's driving the cost of health insurance in Thailand?
While Thailand is a country that is known for its rich culture and delicious food, it is also recognized for its world-class medical services and facilities. Based on our findings, the five factors that influenced the cost of IPMI in Thailand in 2019 include:
1. Its position as a top medical tourism hub
Thailand continues to uphold its reputation as one of the best destinations for medical tourism in the world, thanks to its wide selection of excellent healthcare facilities and comparatively affordable treatments. As the demand for medical care continues to grow, so do the medical costs in the country.
2. Significant differences between the costs of public and private treatment
The large discrepancies between public and private hospital prices in Thailand are mainly due to the differences in services provided. Operating for-profit, private hospitals spend a lot of money on state-of-the-art facilities and cutting-edge equipment to win over clients who are looking for high-quality healthcare. Conversely, government-funded hospitals have less budget and resources available to them.
3. Thailand hospitals are big business
The network of private and public hospitals in Thailand makes it possible for the country to provide different levels of healthcare to both locals and expats. What's more, foreign travelers and medical tourists can also take advantage of cost-effective treatment options from private clinics and healthcare facilities.
As a leading cosmetic surgery destination, many international visitors pay much less in Thailand than they would back home.
4. An increasing amount of expat residents
Expats continue to flock to Thailand to work and retire in. Aside from the exceptional standard of living, the country also provides access to high-quality care. The main concern for expats who reside in Thailand is the growing costs of treatment, which in turn affect the cost of IPMI for expats.
5. Over-charging expats and the insured
Some facilities in Thailand are guilty of over-charging those with private health insurance and expats. While patients with private health insurance are reimbursed by their insurers, growing medical bills affect the cost of IPMI, which ends up affecting their clients.
What's driving international health insurance premiums across the globe?
There are many location-specific and international factors that impact IPMI premiums. We have pinpointed five micro factors that we believe have had the most influence on global IPMI pricing. These factors are:
More demand for world-class private care
The rising cost of healthcare
More requirements and increased regulations
Growing challenges due to fraud
The growth of insurtech
Get your free copy of the 2019 Cost of International Health Insurance in Thailand today
The information above is just a brief summary of the key findings generated by our latest Pacific Prime Thailand study. Download the full report today to learn more about the cost of international health insurance in 2019. Completely free of charge, the report is a must-read for anyone who wants to stay up to date on individual and family health insurance both in Thailand and across the globe.
If you'd like to know more about international health insurance in Thailand, or the insurance industry on a global scale, contact our team of experts today. We're happy to answer any of your questions, offer impartial advice, and give you a free quote.
​​Jantra Jacobs is a content writer at Pacific Prime. On a typical workday, she writes and edits articles, guides, and anything else word-related. She loves creating content that is both easy to understand and enjoyable to read.

In her free time, she's likely to be writing poetry and prose, geeking out on her latest interests, reading, or practicing yoga.