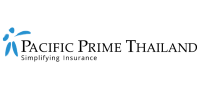 A guide for testing and seeking treatment for COVID-19 in Thailand
With no cure in sight, the best way to deal with COVID-19 is to act proactively by following public safety measures, testing for the virus, and getting vaccinated. According to an article by Reuters Thailand (published on September 22nd), around 44% of residents in Bangkok have received two doses, and Thailand has vaccinated 22% of the estimated 72 million people living in the country. With a long way to go before 70% of the entire population is vaccinated, knowing what to do in case you catch COVID-19 could make a massive difference to your life.
Whether you are a local or expat in Thailand, if you suspect yourself of having COVID-19 or have loved ones suffering from symptoms, it's essential to get tested first and then seek the proper treatment. Fortunately, this guide by Pacific Prime Thailand offers practical steps to follow for individuals concerned about COVID-19 in Thailand.
What are the symptoms of COVID-19?
Before you decide on getting tested for COVID-19, it's worth knowing the symptoms of the disease. This way, you can act rationally and make well-informed decisions on what to do next. Here is a non-exhaustive list of COVID-19 symptoms for you to be aware of when self-diagnosing yourself:
Fever or temperature of ≥ 37.5° C
Cough
Nasal mucus
Sore throat
Loss of sense of smell
Loss of sense of taste
Shortness of breath (dyspnea)
Red eyes
Rash
Diarrhea
Note: Although these are specific symptoms of COVID-19, it's better to keep in mind that you may be showing symptoms of something else, such as a common cold, flu, or allergy. If in doubt, call the National Health Security Office (NHSO) helpline (see below for more information).
Who to contact for medical advice?
If you are showing any of the above symptoms and fear you or your loved ones may have COVID-19, then you are encouraged to contact the NHSO, which is a public service dedicated to informing the public of the latest COVID-19 updates and provisions for testing and treatment.
Although their website contains information in the Thai language, expats curious about their symptoms and condition should contact the NHSO hotline.
"Locals and expats alike should dial 1330 and press 0 to ask for a medical advisor to discuss and diagnose their symptoms." – Pacific Prime Thailand
By dialing 1330, you will have access to trained medical advisors who will help check your symptoms and advise further on what to do, including:
The types of tests available;
Where to go for testing in Thailand;
How to register for community and/or home isolation; and
How to seek immediate hospital treatment for severe cases of COVID-19.
Note: Expats who use this 24/7 service are advised to ask the operator for an English-speaking advisor.
Categorization of symptomatic cases
Medical advisors will typically follow government guidelines and categorize you depending on the symptoms presented over the phone, as shown below.
Category
Color
Symptoms
Green
🟢

Sore throat
Cough
Diarrhea
Congestion or runny nose
Body temperature higher than 37.5°C
Rash
Loss of taste or smell

Yellow
🟡

Chest tightness
Difficulty breathing
Tiredness when coughing
Diarrhea three times per day or more
Pneumonia
Dizziness
Fatigue

Red
🔴

Severe gasping for breath
Chest tightness
Pain when breathing
Fatigue
Slow response
Unconsciousness
How to get tested for COVID-19?
After discussing with the medical advisor, you may be asked to obtain a certified Antigen Test Kit (ATK) or perform one with the medical advisor if you have one to confirm whether you are COVID-19 positive or negative. If you don't have a certified ATK on hand, you can purchase one from any local hospital, medical clinic, or licensed pharmacy. There are many brands to choose from, but you are advised to head to an official distributor who has been approved by the Food and Drug Administration (FDA).
Certified ATKs offer immediate results and can help you confirm whether or not you have COVID-19. Results typically appear in less than 30 minutes and are cheaper than the more reliable, laboratory-based reverse transcription-polymerase chain reaction (RT-PCR) test.
What's the price of a standard ATK in Thailand?
The price of one ATK from a licensed pharmacy starts from THB ฿199 for one test kit and can go up to THB ฿1199 for a pack of 5 ATKs. Although pricey and subject to change, these costs are expected to fall in the coming months as more and more brands become approved by the FDA.
Note: Health insurers in Thailand will typically not cover the cost of ATKs. However, insurers' policies will vary, so it is best to check with your insurer.
Where to get an RT-PCR test if the ATK result is positive?
If your ATK test result is positive, you should inform the medical advisor after dialing the NHSO helpline that you are a positive case and would like instructions on what to do next. In most cases, you will be transferred to the responsible team or department for processing positive cases.
However, if you want to ensure that your result is accurate and know specific details such as the type of strain or risk to your health, then arranging a hospital visit is your best option.
What's the cost of an RT-PCR test in Thailand?
Many local and private hospitals offer outpatient COVID-19 test packages to purchase. The costs of RT-PCR testing vary substantially from hospital to hospital, starting at THB ฿2,000 to THB ฿3,000 at public hospitals, to THB ฿8,000+ at private hospitals in Bangkok.
Note: Speak to the NHSO medical advisor about your concerns and whether you are in a position to get an RT-PCR directly from the hospital. Cases will vary, so it is best to follow the advice of the NHSO helpline. It's not advisable to travel in public as you may spread it to others without knowing. If you do reach out to your local hospital, they may have a drive-thru service for you to have an RT-PCR test. For a list of hospitals in Thailand, Allianz Care (our insurance partner) offers an excellent tool to help users look up health providers in Thailand.
Further reading for expats in Thailand: How much do COVID-19 tests cost for expats in Thailand?
What happens after a positive RT-PCR result?
The hospital will typically contact you directly with test results within 24-48 hours, and a doctor will categorize you according to your clinical symptoms (see 'Categorization of symptomatic cases' above). Depending on the category allocated (i.e., green, yellow, or red), the doctor will decide whether you should receive treatment at home (home isolation program), in a hospitel (a portmanteau of "hotel" and "hospital"), or the hospital.
As hospitals can quickly reach capacity and high dependency unit (HDU) beds become full, doctors may ask patients who fall in the green category to undergo a home isolation program or book a hospitel program to attend. Those who fall in the yellow or red category will most likely attend a hospitel or hospital for emergency treatment, respectively.
Home isolation
If you are advised to isolate at home, you will be given prescribed medication and instructions on how to care for yourself in isolation. Medical professionals will contact you to check on your condition and measure your body temperature and oxygen saturation. Additionally, tools such as thermometers and oximeters may be provided. As a precaution, you should also inform close friends and family members of your situation and that they should follow preventative measures when visiting or checking up on you.
Hospitel
Hospitels are hotels transformed into medical field hospitals for patients with less severe symptoms to recover in. If you find yourself heading to a hospitel to recover, then you can expect to have registered nurses, doctors, and medical professionals to support you around the clock. However, some hospitals may adopt telemedicine to monitor you and offer medical advice as you recover.
Further reading: Need a list of hotels and hospitels to visit in Thailand? Read our blog: List of "Hospitels" for COVID-19 patients in Thailand.
Will health insurers cover the cost of testing for COVID-19?
Do you have health insurance or a COVID-19 insurance plan? In general, health insurers will decide on whether or not to cover the cost of testing for COVID-19 based on the following specification by the Ministry of Health (MoH):
Signs of a fever higher than ≥37.5°C and combined with respiratory symptoms, such as cough and wheezing.
A history of traveling to, from, or residing in an area with a report of ongoing outbreaks of COVID-19.
Worked in close contact with tourists infected with COVID-19 and in areas with ongoing cases of COVID-19.
Have a history or exposure to patients confirmed with COVID-19.
Note: Policyholders must have proof of at least 2 of the 4 criteria above and retain proof of medical or travel documents to present to the insurer. However, as insurers and their policies vary, you are encouraged to find out directly from your insurer the specifics for coverage.
Are you unsure of what health insurance or COVID-19 insurance offers? Speak to Pacific Prime Thailand's insurance experts to learn more!
Having health insurance or a COVID-19 insurance policy under your own name can give you peace of mind. Depending on the insurer, the policy can cover several benefits related to testing and treatment for COVID-19. As plans vary from insurer to insurer, it is always wise to do your research and consult a reputable health insurance broker such as Pacific Prime Thailand.
Our insurance experts can narrow down your choices and offer tailored plans and solutions based on your needs and budget. So whether you are looking for the best expat health insurance plan for yourself, family insurance for your loved ones, or COVID-19 insurance in Thailand, look no further than Pacific Prime Thailand.
Do you have any questions that need answering? Contact us for a free quote and a plan comparison!
Jimmy is a content writer who helps simplify insurance for readers interested in international private medical insurance. He is on a mission in Thailand to support locals, expatriates, and businesses by bring the latest news and updates to his Pacific Prime blog articles.

His expert view and wealth of knowledge on insurance can also be found in his blogs for China, Dubai, Hong Kong, and Singapore.