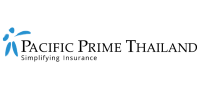 How much do COVID-19 tests cost for expats in Thailand?
Since an outbreak in a shrimp market led to the biggest surge in coronavirus cases last December, Thailand has been testing thousands of people every day. However, if you're an expat residing in the Land of Smiles, you may be astonished to know just how much  some hospitals are charging foreigners more for COVID-19 tests. 
In this Pacific Prime Thailand article, we will take a look at the common prices for a coronavirus test at major hospitals.
The prices for COVID-19 tests in Thailand
First of all, if you are deemed as an at-risk group of people by the government, you are eligible for free COVID-19 tests at the hospital they have chosen under the government's health welfare scheme. And if you test positive for COVID-19, you will be treated free of charge.
Below is a table of COVID-19 test costs at some of the major hospitals in Thailand:
Hospital name
Test costs in Baht

Siriraj Hospital 

(Currently only testing high-risk groups)

฿2,000 – ฿3,000

Chulalongkorn Hospital 

(Depending on your risk level)

฿2,500 – ฿3,500

Synphaet Ramindra Hospital 

฿3,000

Kasemrad Hospital – Prachachuen

฿3,000

Kasemrad Hospital – Bangkae

฿3,000

Ramkhamhaeng Hospital 

฿3,000 – ฿5,400

Tropical Medicine Hospital

฿3,500

Phyathai 1 Hospital

฿3,500

Bang Pho General Hospital

฿3,500

Nakornthon Hospital

฿3,740

Phyathai 3 Hospital

฿4,000

Thonburi Bamrungmuang Hospital

฿4,500

Sukhumvit Hospital

฿5,500
Differences in COVID-19 test costs for locals and expats
The price of COVID-19 tests has dropped since the first year of the pandemic,, thanks to the steady domestic production of Covid-19 test kits. While most hospitals apply the same fees for Thais and foreigners, some hospitals in Bangkok apply a so-called "dual pricing" policy and charge foreigners more than their Thai counterparts.
Below is a summary of hospitals with a disparity in coronavirus test fees based on nationalities.
Hospital name
Test costs in Baht

Ramathibodi Hospital

฿2,000 for Thais; ฿3,500 for foreigners

(Up to 40% disparity)

Siriraj Piyamaharajkarun Hospital

฿5,000 – ฿6,000 for Thais (excluding doctor's fees and medicine); ฿6,000 – ฿7,500 for foreigners (Up to 25% disparity)

Urban Institute for Disease Prevention and Control

฿1,500 for Thais; ฿2,000 for foreigners

(Up to 25% disparity)

Vichaiyut Hospital

฿7,000 for Thais; ฿8,300 for foreigners

(Up to 15% disparity)
For more information on the prices and services of local hospitals, check out our Public vs private healthcare in Bangkok guide.
Do you need to get tested for COVID-19?
Local health authorities suggest that those without symptoms or at-risk travel history should refrain from getting checkups, otherwise it could overcrowd hospitals and use up test kits. In other words, you should only get tested if you are in an at-risk group (such as those in close contact with the infected or returned from high-risk areas) or exhibit symptoms such as fever over 37.5C, cough, runny rose, and respiratory problems.
Please also note that prior reservations may be needed for some hospitals.
Secure health insurance with the help of Pacific Prime Thailand
Whether you're already in Thailand or planning to come to the country, securing health insurance during the COVID-19 period could be very complicated. That's why it is worthwhile to engage the services of a professional insurance broker like Pacific Prime Thailand.
Leveraging over two decades of experience in the insurance sector, our team of experts collaborates with top insurers to offer you travel and short term health insurance in Thailand, COVID-19 insurance in Thailand, international health insurance, and more. 
Contact us to receive expert advice or a no-obligation quote and plan comparison today.
Anthony Chan is a content writer at Pacific Prime. He's responsible for writing, translating, and editing articles, guides, infographics, leaflets, as well as other resources for Pacific Prime and Kwiksure.

When he's not working, he's usually on the hunt for great restaurants, playing badminton, and writing screenplays.