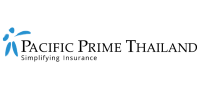 How to maintain relationships in self-isolation
With the COVID-19 epidemic still growing, governments around the world are implementing stricter measures such as compulsory quarantine of their citizens to curb the spread of the virus. And if you find yourself confined to your apartment, it is understandable that it may be difficult to maintain relationships with your significant other. However, on the positive side, if you know how to make good use of your time, quarantine is not necessarily a bad thing. It can even be a golden opportunity to strengthen your relationships. 
In today's Pacific Prime Thailand article, we will talk about how couples should take advantage of this lockdown period to benefit their love life.
For couples who are not living together
As the saying goes, "absence makes the heart grow fonder,". If you're being locked away from your lover, it won't be long before you start missing them. Other than feeling lonely, you may also be missing the physical contact of your partner. While you can tackle this problem via technological devices such as internet-linked pillows that glow and warm up when the other is being hugged, you may also send your loved one something tangible like a handwritten letter. After all, having something concrete that you can hold in your hands makes it more present and relatable, and can help soothe your lonely heart.
Furthermore, being apart from your lover also means that you'll have more time to work on yourself as well as other relationships like friendship, which may be rewarding for your love life when you bring it to your relationship. 
For couples who are not living together
Living apart from your lover also has its merits if you can see it as a testament to your strength of feeling. After all, isolating together may bring its own stresses. Some people may vent their negative emotions due to quarantine such as frustration and anger onto their lover, leading to long-lasting effects on your relationships. 
Hence, if you need to spend a large amount of time with another person, here are some extra tips for you.
Stick to your individual routines
You should follow your pre-quarantine routine as much as possible and try not to let your partner get in your way. No matter how much you like to stick around your partner, it's best that you take some time every day to invest in yourself. To begin, you can try creating your own space so you can engage in your own interests. This will help create a distinction between treat time together and apart.. 
Exercise more
Having at least 30 minutes of physical activity per day can help boost your mental and physical wellness. There are now heaps of indoor exercises and fitness videos online for your reference. You can also establish a routine to make it a habit for yourself.
Be open
Speaking of physical activity, it is natural that you want to get intimate with your partner but you should not be too concerned about how much sex you are having. However, if you think it has become an issue, just talk it through. As in other aspects of life, couples should have open conversations and discuss how everyone is feeling.
Be positive
While it may not be the easiest time to focus on the positives, doing so can help to avoid unnecessary fights between you and your partner. Instead of seeing your partner's flaws, you should try to be more grateful and empathetic. For example, you can show appreciation for the meals your partner prepared. Keep reminding yourself that this quarantine, while indefinite, is not going to last forever.
Reuniting can be make or break
The time of self-isolation will end someday, but going back to normal can also be challenging for some lovers.
The feeling of missing your partner, on one hand, can be advantageous to your relationship, as shown in a lot of research. Lovers in long-distance relationships tend to be more committed to their partners when reunited and try harder to use positivity, openness, and assurances to maintain their relationships.
On the other hand, when lovers reunite it may be easier for them to get on each others' nerves. It is because they may struggle to find the right balance between autonomy and connection. When isolated, you get to decide how you want to spend time, but when you reconnect with your lover, you may not have as much control over your time, which can be rather stressful to some people.
Another potential problem is that you may find your lover's personality has changed during quarantine and you'll need to get to know that person again.
How can Pacific Prime help?
As an established insurance brokerage with over two decades of experience, Pacific Prime Thailand specializes in individual health insurance for expats and employee benefits solutions. We can help you secure new international health insurance that covers coronavirus treatments globally or transfer your Thailand-based individual health insurance into a global one.
To learn more about coronavirus-related topics, you can read our recent articles such as "COVID-19: Your employee rights during the coronavirus outbreak" and "Coronavirus outbreak: A short guide and update for expats in Thailand".
Contact us today for a free, obligation-free quote and consultation.
Anthony Chan is a content writer at Pacific Prime. He's responsible for writing, translating, and editing articles, guides, infographics, leaflets, as well as other resources for Pacific Prime and Kwiksure.

When he's not working, he's usually on the hunt for great restaurants, playing badminton, and writing screenplays.