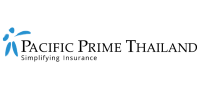 A guide to Phuket's Sandbox scheme: All you need to know
As of July 1st, 2021, Phuket began welcoming back (without the need to quarantine) tourists and expats that have been vaccinated against COVID-19. The milestone came after months of preparation, from introducing effective health measures and vaccinating the local population to ensuring a robust system to seamlessly guide visitors from immigration from Phuket International Airport to their accommodation.
To date, the Phuket Sandbox scheme is closely monitored by the Thai government and the Tourism Authority of Thailand (TAT) as it continues to revive the local economy and become a prime example for other sun-kissed locations and provinces across the country to observe and follow.
With so much to understand, this Pacific Prime Thailand article provides everything you need to know about the Phuket Sandbox scheme and more.
Latest update on the Thailand Pass:
As of midnight of December 22nd, 2021, the Thailand pass was temporarily suspended for all new applications under the Test & Go (i.e. Exemption from quarantine) entry scheme. With the sole exception of the Phuket Sandbox, it also temporarily suspended all-new Blue Zone Sandbox applications.
Last update: 01/14/2022
Latest update on the Phuket Sandbox Scheme:
As of October 1st, 2021, fully vaccinated tourists need to stay no less than seven nights on the island before traveling elsewhere in the country. Before traveling to other destinations, vaccinated tourists and expats must show a negative COVID-19 test result (taken on either day 6 or day 7).
Last update: 01/14/2022
What is the Phuket Sandbox scheme?
The Phuket Sandbox scheme was initially a pilot program launched by the Tourism Authority of Thailand (TAT) in partnership with the Phuket Tourist Association, and became an excellent example for other destinations and neighboring countries to follow as months went by. Travelers and expats visited the famous island destination without undergoing the standard quarantine requirement. However, they could only stay in a SHA Plus-certified accommodation/hotel.
What airlines are participating in the scheme?
According to the TAT Newsroom, airlines that have announced direct flights to Phuket included:
British Airways
Cathay Pacific
Emirates
Etihad Airways
Qatar Airways
Singapore Airlines
Thai Airways
(Note: Check with the airlines via their websites when making your travel plans.)
Who is eligible to travel to Phuket from abroad?
If you're looking to book a trip to Phuket, Thailand, you must meet the following travel requirements:
Be aged 18 and over.
Be fully vaccinated for more than 14 days before your departure and be able to show a valid vaccination certificate.
(Note: If you are traveling with unvaccinated children aged 6 to 18, they can enter provided they test negative on arrival at Phuket International Airport. While unvaccinated children aged five and below must also test negative.
You can enter Phuket if you are a Thai or foreign resident in Thailand. However, you must also be vaccinated for at least 14 days before entering the country.
(Note: Vaccines received by travelers must be approved by the World Health Organization (WHO) or Thailand's Food and Drug Administration (FDA). So far, these include AstraZeneca, Sinovac, Johnson & Johnson, Moderna, Sinopharm, and Pfizer.) 
List of countries under the Phuket Sandbox Scheme
Since October 1st, 2021, travelers from any country worldwide can travel to Thailand via the Phuket Sandbox Scheme.
COVID-19 test by RT-PCR method
Travelers entering Thailand via the Phuket Sandbox scheme will have to undergo two COVID-19 screening tests:
1st screening just before you leave Phuket International Airport.
2nd screening on day 6 or day 7.
What do you need to prepare before flying to Phuket?
You are advised to:
Avoid at-risk areas or crowded places no less than 14 days before your travel date.
Prepare the following documents before your flight to Phuket, Thailand:
A Thailand Pass, which can be applied via https://tp.consular.go.th/.
A Medical Certificate indicating that COVID-19 is not detected not more than 72 hours before your departure. (Note: The test must be performed using the RT-PRC method.)
A copy of an insurance policy in English covering healthcare and treatment expenses for COVID-19 for the duration of your stay in Thailand. Coverage must be no less than USD $50,000. This applies to all travelers, no matter status or age.
(Note: You may want to seek higher coverage for your specific needs. If in doubt, speak to an advisor at Pacific Prime Thailand for more details, prices, and plans.)
A copy of the payment confirmation for no less than 7-nights stay and RT-PCR tests at accommodations approved by the Ministry of Tourism and Sports (MoTS) or TAT.
A vaccination certificate against COVID-19 with a vaccine approved by the Ministry of Public Health (MoPH) or the World Health Organization (WHO) no less than 14 days before departure.
(Note: For individuals under 18 years of age, parents or guardians must have a medical certificate with a laboratory result by an RT-PCR method indicating that COVID-19 is not detected, and the result must be no more than 72 hours before their departure.)
What to do before and once you arrive at Phuket International Airport
See the procedure below:
Firstly, complete the TM6 Immigration Form before arrival (while on the plane).
Secondly, upon arrival,  complete and sign the Quarantine Form.
Thirdly, proceed to have a body temperature check.
Fourthly, head to the quarantine counter. Health officials will check the required documents, including the Thailand Pass, COVID-19 insurance plan, and the medical certificate showing that COVID-19 is not detected. (Note: Provided that all the documents meet the requirements, the Communicable Disease Control officers will affix the Quarantine Form with the official seal of Thailand's Department of Disease Control. A copy of the affixed Quarantine Form, along with a QR code for the two required RT-PCR tests will be provided.)
Next, proceed to the immigration section, where officials will ask for the confirmation of booking, the copy of the affixed Quarantine Form. Officials may also ask for other travel arrangements, including flight details for the departure flight going home.
Before leaving the airport, travelers must complete their first RT-PCR COVID-19 test at the airport's dedicated testing zone/facility.
(Note: Your COVID-19 test result will be sent to the booked SHA Plus-certified accommodation.) 
Traveling to other Thai destinations after 7 days in Phuket
If you plan to travel beyond Phuket to another destination in Thailand, you can do so. But you must show proof that you have completed a 7-night stay.
(Note: Given that the rest of Thailand is still dealing with notable cases of COVID-19, you are reminded to continue with the D-M-H-T-T-A precautions.)
D – Distancing. Stay 1-2 meters from others in public.
M – Mask. Wear a protective face mask at all times when in public.
H – Handwashing. Clean hands often with water, soap, and sanitizer when in public.
T – Temperature. Adhere to temperature checks when in public.
T – Testing for COVID-19. If you know that someone you were close to has tested positive, you should get tested with either an Antigen Test Kit (ATK) or RT-PCR for certainty.
A – Alert application. Use the app to record your locations and receive alerts of the ongoing COVID-19 situation in Thailand.
Further reading: What to do if you test positive for COVID-19 in Thailand
Where to get regular updates on the situation in Phuket and across Thailand
For regular updates on the tourism-related COVID-19 situation in Thailand, visit the TAT Newsroom via www.tatnews.org, Facebook, and Twitter.
For additional information and assistance relating to Thailand's tourism, contact the TAT Contact Center at 1672 or Tourist Police at 1155.
Additional reading:
Need help securing health and/or travel insurance coverage for COVID-19?
If you require assistance with securing health insurance to cover COVID-19 or looking for the best travel insurance plan, you are welcome to speak to one of Pacific Prime Thailand's highly-trained advisors.
Contact us to compare health insurance plans in Thailand today!
Jimmy is a content writer who helps simplify insurance for readers interested in international private medical insurance. He is on a mission in Thailand to support locals, expatriates, and businesses by bring the latest news and updates to his Pacific Prime blog articles.

His expert view and wealth of knowledge on insurance can also be found in his blogs for China, Dubai, Hong Kong, and Singapore.