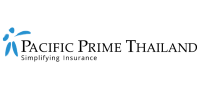 A guide to Phuket's "Sandbox" scheme: All you need to know
From July 1st, 2021, Phuket will officially begin welcoming back (without the need to quarantine) tourists and expats from low-risk countries that have been vaccinated against COVID-19. This milestone comes after months of preparation from introducing effective health and control measures to vaccinating the local population, and ensuring a robust system is in place to seamlessly guide visitors from immigration at Phuket International Airport to their accommodation.
The highly anticipated Phuket "Sandbox" scheme will be closely monitored by the Thai government and the Tourism Authority of Thailand (TAT) as it aims to revive the local economy and become a beacon of hope for numerous other sun-kissed locations and provinces across the country.
With so much to know and learn, this Pacific Prime Thailand article provides everything you need to know about the Phuket Sandbox scheme and more. Let's get started!
What is the Phuket Sandbox scheme?
The Phuket Sandbox scheme is a pilot program launched by the (TAT) in partnership with the Phuket Tourist Association. Through this scheme, vaccinated tourists are allowed to visit the popular island destination without having to undergo the standard quarantine requirement in Thailand, but must still stay in a SHA Plus-certified accommodation/hotel. Visitors must undergo three COVID-19 screening tests during their stay and remain on the island for up to 14 days. Afterwhich, travelers can travel domestically to other parts of the country.
What airlines are participating in the scheme?
According to the TAT Newsroom, airlines that have announced direct flights to Phuket are:
British Airways
Cathay Pacific
Emirates
Etihad Airways
Qatar Airways
Singapore Airlines
Thai Airways
(Note: Check with the airlines on their websites when you are making your travel plans.)
Who is eligible to travel to Phuket from abroad?
If you're looking to book a trip to Phuket, Thailand, you fulfill the following travel requirements:
You must be aged 18 and over
You must be traveling from a medium/low-risk country
You must have been fully vaccinated for more than 14 days before your departure and be able to show a valid vaccination certificate
(Note: If you are traveling with unvaccinated children aged 6 to 18, they can enter provided they test negative on arrival at Phuket International Airport. While unvaccinated children aged 5 and below must also test negative on arrival. COVID-19 tests will be offered at the airport and may include a fee of THB ฿2,800. You are advised to have available cash in case you are required to make payments for yourself and your loved ones.)
You are eligible to enter Phuket if you are a Thai or foreign resident who lives in Thailand. However, you must also be vaccinated for at least 14 days before entering the country.
(Note: Vaccines received by travelers must be approved by the World Health Organization (WHO) or Thailand's Food and Drug Administration (FDA). So far, these include AstraZeneca, Sinovac, Johnson & Johnson, Moderna, Sinopharm, and Pfizer.) 
List of low- to medium-risk countries
As of June 30th, 2021, travelers can enter the Phuket Sandbox scheme from any of the countries listed below.
(Note: The lists are subject to change as the scheme progresses. Before traveling, you are advised to check with your local Thai Embassy or a TAT representative to make sure you can enter without issue.)
List of low-risk countries
These countries include Albania, Andorra, Antigua and Barbuda, Austria, Australia, Azerbaijan, Barbados, Brunei, Cambodia, Croatia, Cyprus, Czech Republic, Dominica, Hong Kong, Iceland, Israel, Luxembourg, Macao, Malta, Monaco, Morocco, Mauritius, New Zealand, Norway, Qatar, San Marino, Singapore, Slovenia, Taiwan, and Vietnam.
Last updated: July 1st, 2021
List of medium-risk countries
These countries include Afghanistan, Armenia, Algeria, Angola, Bahamas, Belarus, Belgium, Benin, Belize, Bhutan, Bosnia and Herzegovina, Bulgaria, Canada, Cabo Verde, Chile, China, Colombia, Congo Brazzaville, Botswana, Denmark, Equatorial Guinea, Estonia, Ethiopia, Eritrea, Eswatini, Egypt, El Salvador, Fiji, Finland, France, Georgia, Germany, Grenada, Greece, Guatemala, Guinea, Guyana, Haiti, Honduras, Hungary, Indonesia, Italy, Ireland, Ivory Coast, Jamaica, Jordan, Kenya, Korea, Kuwait, Kyrgyz Republic, Lebanon, Laos, Latvia, Lesotho, Liberia, Libya, Lithuania, Mali, Maldives, Moldova, Mongolia, Montenegro, Mozambique, Myanmar, Namibia, Nicaragua, Niger, North Macedonia, Oman, Panama, Papua New Guinea, Peru, Portugal, Rwanda, Saudi Arabia, Senegal, Sudan, Romania, Russia ,Serbia, Seychelles, Slovakia, Spain, Sweden, St. Kitts and Nevis, St. Lucia, St. Vincent and the Grenadines, Suriname, Switzerland, Syria, Tajikistan, Tanzania, Togo, Trinidad and Tobago, Turkey, UAE, Uganda, UK, USA, Uzbekistan, Yemen, Zambia, and Zimbabwe.
Last updated: July 1st, 2021
COVID-19 test by RT-PCR method
Travelers entering Thailand via the Phuket Sandbox scheme will have to undergo 3 COVID-19 screening tests:
1st screening just before you leave Phuket International Airport
2nd screening on day 6 or 7
3rd screening on day 12 or 13
What do you need to prepare before flying to Phuket?
To ensure your experience via the Phuket Sandbox scheme is a seamless one, you are advised to:
Avoid at-risk areas or crowded places no less than 14 days before your travel date. This will reduce your chances of getting infected with one of the COVID-19 variants and ruining your opportunity to visit Thailand.
Prepare the following documents before your flight to Phuket:
A Certificate of Entry (COE)
(Note: To obtain a COE, you are advised to visit: https://coethailand.mfa.go.th/. For further details, check the COE's main website for documentation and instructions on how to obtain one.)
A medical certificate indicating that COVID-19 is not detected not more than 72 hours before your departure.
(Note: The test must be performed using the RT-PRC method.)
A copy of an insurance policy in English covering healthcare and treatment expenses for COVID-19 for the duration of your stay in Thailand. Coverage must be no less than USD $100,000. This applies to all travelers no matter status or age.
(Note: Speak to an advisor at Pacific Prime Thailand for more details, prices, and plans.)
A copy of the payment confirmation for no less than 14-nights stay and RT-PCR tests at accommodations approved by the Ministry of Tourism and Sports (MoTS) or TAT.
(Note: For trips that are less than 14 days, you must present a confirmed flight ticket out of Thailand, as well as payment confirmation for accommodation and RT-PCR tests at hotels that cover your duration of stay.)
A certificate of vaccination against COVID-19 with a vaccine approved by the Ministry of Public Health (MoPH) or the World Health Organisation (WHO) no less than 14 days before departure.
Note: For individuals under 18 years of age, parents or guardians must have a medical certificate with a laboratory result by an RT-PCR method indicating that COVID-19 is not detected, and the result must be no more than 72 hours before their departure.
What to do once you arrive at Phuket International Airport?
See the procedure below for when you arrive at the airport:
Upon arrival, you will be met by airport and health officials who will help guide you through the health screening process.
Your body temperature will be checked and a mobile sim card will be handed to you for free. You will be asked to download a mobile application for alerts.
Once you have downloaded the app, you will be directed to the quarantine counter, where health officials in full PPE gear will check your COVID-19 insurance plan and a medical certificate showing that COVID-19 is not detected.
After successfully meeting the requirements of step 3, you can proceed to the immigration section. Officials will ask for your COE, confirmation of booking, and may also ask for your other travel arrangements including departure flight home. (Note: If you have prepared all the above requirements before heading to Phuket, then your experience during immigration should be a quick one.)
Proceed to collect your baggage at the belt indicated and head through to customs if you have anything to declare.
The last hurdle before leaving the airport is to get your first COVID-19 test at the airport's dedicated testing zone/facility.
(Note: Your results will be sent to the SHA Plus-certified accommodation you will be staying at for the next 14 days) 
For an illustration of the above, click to see TAT's 7-step flow at Phuket International Airport.
Traveling to other Thai destinations after 14 days in Phuket
If you plan to travel beyond Phuket to another destination in Thailand after 14 days in Phuket, you can do so. However, you are required to show proof that you have completed a 14-night stay.
During your travels you must strictly follow the DMHTTA precautions:
D – Distancing. Staying 1-2 meters from others in public.
M – Mask. Wearing a protective face mask at all times when in public.
H – Handwashing. Cleaning hands often with water, soap, and sanitizer when in public
T – Temperature. Adhering to temperature checks when in public
T – Testing for COVID-19. If you know that someone you were close to has tested positive.
A – Alert application. Use the app to record your locations and receive alerts of the ongoing COVID-19 situation in Thailand.
Where to get regular updates on the situation in Phuket and across Thailand?
For regular updates on the tourism-related COVID-19 situation in Thailand, visit the TAT Newsroom via www.tatnews.org; Facebook (tatnews.org); and Twitter (Tatnews_Org). For additional information and assistance relating to Thailand's tourism, contact the TAT Contact Center at 1672 or Tourist Police at 1155.
For further reading:
New COVID-19 insurance requirement for long-stay expats in Thailand
Thailand's COVID-19 vaccine drive begins
COVID-19 in Thailand: French embassy launches vaccination campaign for its citizens
Need help securing health and or travel insurance coverage for COVID-19?
If you require assistance with securing health insurance to cover COVID-19 or you are looking for the best travel insurance plan, you are welcome to speak to one of Pacific Prime Thailand's advisors. Our team of advisors is well-versed and experienced in helping travelers, families, and expats from abroad find the right level of coverage for COVID-19 and their health needs. Contact us to compare health insurance plans in Thailand today!
Jimmy is a content writer who helps simplify insurance for readers interested in international private medical insurance. He is on a mission in Thailand to support locals, expatriates, and businesses by bring the latest news and updates to his Pacific Prime blog articles.

His expert view and wealth of knowledge on insurance can also be found in his blogs for China, Dubai, Hong Kong, and Singapore.