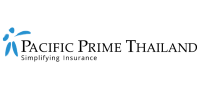 COVID-19 in Thailand: How to ease your financial burden
The sad reality of the pandemic is that people fear not just the virus itself, but also the cost of getting treated. While the Thai government announced that hospitals shouldn't bill patients for COVID-19 treatment, many private hospitals still require patients to pay a security deposit (sometimes this can be as high as THB 1,000,000) as a guarantee that they can pay the bills. It's no wonder that a lucrative market has popped up to deal with this concern: COVID-19 insurance products. In this Pacific Prime Thailand article, we contextualize the market for these insurance products and offer our two-cents on using them to ease your financial burden.
A deadly third wave
Thailand began facing a rising number of COVID-19 cases in April 2021, and this deadly third wave took away its status as a COVID-19-free oasis. As of September 10th, 2021, the Bangkok Post reports that the death toll stood at 13,920 since the beginning of the pandemic, with 13,826 deaths or more than 99% of the total death toll occurring during the third wave alone. Coupled with a sluggish vaccine rollout (more on this below) and allegations of mismanagement, this has led to a grim outlook for the country.
Slow vaccination rollout
According to the Our World in Data tracker*, only 16.63% of individuals in Thailand have been fully vaccinated. For partially vaccinated individuals, the figure goes up to 21.44%. These figures suggest that the country still has a way to go before achieving herd immunity.
*Last updated: September 10th, 2021
Further reading: New COVID-19 vaccine registration method for expats in Thailand
Security deposits for treatment
As alluded to previously, the National Health Security Office (NHSO) has said that private hospitals cannot charge COVID-19 patients for treatment and that the costs (at a rate set by public health authorities) will be reimbursed. Private hospitals have cited the NHSO's delayed reimbursement for COVID-19 treatment costs as a justification for charging COVID-19 patients, which has prompted the NHSO to shorten the reimbursement period to 15 days.
That being said, some private hospitals in the country are still demanding for security deposits of up to THB 1,000,000 from COVID-19 patients. Pichet Jiaramaneetaweesin, managing director of Actuarial Business Solutions, said in a Bangkok Post article that this is because the reimbursement amounts to private hospitals are based on state hospital pricing, which are considerably lower than their private counterparts.
When considering that hospital beds were hard to come by during the height of the pandemic, this effectively leaves desperate COVID-19 patients in Thailand with little choice: fork out security deposits at private hospitals or risk not getting a bed at a hospital. In early August 2021, Reuters reported that 90% of Bangkok's (one of the hardest hit areas in the country) 40,000 hospitals were occupied, and 80% of Thailand's 175,000 hospital beds were occupied.
COVID-19 insurance
It's not hard to see why COVID-19 insurance products are in demand. The first type of product is lump sum payout in the event that the policyholder gets COVID-19. However, many insurers have stopped selling these types of products due to the rising number of cases and concerns over suspicious claims, after viral social media posts showed families celebrating after receiving payouts due to having contracted the virus. The second type of product is coverage for medical expenses related to COVID-19 treatment.
For individuals (both local Thais and expats), coverage for COVID-19 treatment buys peace of mind. In exchange for premiums, the policyholder (regardless of whether they've been vaccinated) doesn't have to worry about footing expensive bills if they get COVID-19 – something that can spiral very quickly in the case of lung infections. At a time of financial uncertainty, this extra layer of financial support is key. To lower the monthly premiums and get the best value out of the plan, policyholders can also consider adding a deductible clause.
This is an amount that the policyholder has to pay before their health insurance plan kicks in. Let's look at an example. Policyholder A buys a plan with an annual deductible of THB X and a benefit limit of THB Y. This means that medical charges applicable to the policyholder must be paid by himself/herself until the THB X amount is reached, at which point the insurer will begin paying up until the THB Y amount is reached. The higher the deductible, the lower the premiums and vice versa.
Further reading: Health insurance glossary
Modifications to COVID-19 insurance plan
It should also be noted that the Office of Insurance Commission (OIC), the regulator of Thailand's insurance industry, modified conditions of COVID-19 insurance plans to ease the financial burden of policyholders. These include:
Patients in home and community isolation programs* (where treatment is usually provided remotely or via telemedicine) can also make claims for reimbursement from insurers.
Patients diagnosed using a COVID-19 RT-PCR test can use the test result instead of a medical certificate to make claims for reimbursement from insurers.
However, positive diagnoses from an antigen test kit can't be used. This is because there are many cases where the antigen test kit showed a positive result but the RT-PCR test didn't. What's more, results from an antigen test kit can't be used to verify personal identification information.
*Patients in home and community isolation programs are subject to a different claims process and criteria. As such, it's important to keep track of all medical expenses and bills from the first day registered as a COVID-19 patient.
Got any insurance questions? Pacific Prime Thailand has you covered
If you're thinking about securing a health insurance plan with coverage for COVID-19 or if you'd simply like to learn more about these types of plans, you're more than welcome to reach out to Pacific Prime Thailand. As an experienced, expat-focused global health insurance brokerage, we're experts in helping both local Thais and expats navigate the healthcare and health insurance landscapes in the country.
Whether you're looking for expat health insurance (essentially international medical insurance plans that are more suitable to the expat way of life), individual health insurance, family health insurance, COVID-19 insurance for foreigners entering Thailand, or any other type of health insurance plan in Thailand, we work with top insurers to bring you vetted plans that match your exact needs and budget.
Contact us to get started today!
Suphanida aims to demystify the world of insurance by creating informative and engaging content. As a wordsmith, she spends the majority of her day writing and editing website content, blog posts, in-depth guides, and more.

Outside of work, Suphanida enjoys traveling to new places and immersing herself in different cultures.
Latest posts by Suphanida (see all)