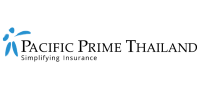 New COVID-19 vaccine registration method for expats in Thailand
Are you at the edge of your seat, waiting for your turn at inoculation? Sit tight for just a little bit longer. COVID-19 vaccine registration has been a hurdle for expats in Thailand. After the data leaks and sign-up problems galore on the old website, the Department of Disease Control (DDC) announced on July 8th, 2021 a new vaccine registration plan for foreigners here. To get your jabs, you must first book in advance with the designated hospitals. Read on for Pacific Prime Thailand's guide to COVID-19 vaccine registration, and how to prepare for your jabs.
COVID-19 vaccine registration
You can now get vaccinated by booking an appointment in advance. Fret not, the COVID-19 vaccine registration process is pretty straightforward. Simply sign up online at one of the designated hospitals in Thailand. Then, wait for a confirmation notice via SMS within 24 hours with a proposed date and time.
Where can you get vaccinated?
Currently, only two hospitals are available for pre-registration, one of which is already sold out of vaccines but planning to start the next round of vaccine registration in August. You'll find either AstraZeneca or Sinovac on offer at these hospitals. Note that the operating hours to pre-register depend on each hospital. They are as follow:
Phyathai 2 Hospital
Phyathai 2 Hospital will be releasing a Google Form for expats from July 12 to 16 from 9 am until noon. It provides AstraZeneca vaccines only. After you've signed up, expect to get vaccinated anytime from July 19 to 30, excluding weekends. Inoculations will be given for free during this period.
Samitivej Sukhumvit Hospital
At the moment, this hospital is fully booked. The next pre-registration will be open in August.
Who is eligible for the COVID-19 vaccine?
COVID-19 registration in Thailand is divided into two phases. Expats eligible for the first (or current) phase get the first dips in both registration and vaccination. They must be 60 years old and up and/or people living with one of these seven chronic illnesses:
Severe chronic respiratory diseases (CRDs)
Coronary artery disease (CAD)
Chronic kidney disease (CKD) (5th stage)
Cerebrovascular disease
Cancer patients receiving chemotherapy
Diabetes
Obesity (weight > 100 kg or BMI > 35 kg/m²)
Likewise, the second phase is open for all foreigners residing in Thailand under 60. Details for this rollout phase have yet to be announced, so stay tuned!
Take note that if you're on the nominated list of consular officers, diplomats, and international organization staff, the Ministry of Foreign Affairs will contact you directly to administer vaccines.
Preparing for your COVID-19 vaccination
On the day of vaccination?, it's best to arrive early to your appointment. Remember to bring along your identity document and your COVID-19 vaccine registration confirmation SMS. For those with chronic conditions, are pregnant, or are taking any prescription medications, consult your doctor before getting vaccinated. It also helps to stay hydrated and get a good night's sleep the night before.
Protect yourself with COVID-19 insurance
Whether you've been vaccinated or are awaiting your turn, securing expat health insurance Thailand is the best thing you could do for yourself. With the constantly-changing COVID-19 pandemic situation, you should be prepared in case the worst happens. This is especially important if you're hopping on a plane anytime soon.
Are you looking to apply for the non-immigrant O-A visa? Keep in mind that COVID-19 insurance is now required for all foreign nationals.
Get a free quote now with our online quotation tool! For free personalized advice, contact our team of expert insurance advisors today.
Serena is a content writer at Pacific Prime. She aims to demystify the world of insurance for readers with the latest updates, guides and articles on the blog. Serena believes in straight-forward and entertaining educational content.

Outside of work, Serena spends her time buried in books and dreaming of her next travel destination.