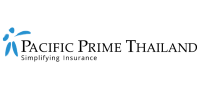 Reasons why the Wellness Tourism sector in Thailand is set to boom
The Land of Smiles has always been a strong market for medical tourism in Asia. The relatively low cost of treatment, high standard of care, and idyllic environments to rest and recover in – there's a lot to like about Thailand when it comes to travelling for medical needs. In a growing trend, people are now looking towards this country as a place for wellness and wellbeing retreats. According to Thailand Business News, the Wellness Tourism market is becoming a "star" in the local tourism sector with an annual growth rate of 7%.
Read more as Pacific Prime Thailand outlines some of the key reasons you might choose Thailand for Wellness Tourism, the types of amazing services on offer, and how to keep yourself protected whilst a visitor in this beautiful corner of the world.
What is Wellness Tourism?
Many people travel for rest and relaxation, while a significant number of people also arrive in Thailand to address a medical need of varying urgency. Wellness tourism sits somewhere in between those two drivers of travel. It other locations, wellness tourism is often seen in the form of destination spas; think of Canyon Ranch or Mii Amo Spa in the US. These places feature resort or hotel like conditions but offer a range of holistic health and wellbeing services on-site. People choose these places, not as a simple place of accommodation, but as their main purpose of the holiday.
Resorts and locations dedicated to wellness offer nutritional and recreational options that are geared towards improving your health and wellbeing; think of yoga classes, meditation sessions, Chia seed smoothies and fruit buffets for breakfast. You visit to let your hair down but, unlike visiting for a Full Moon Party or similar, your goal is to leave rejuvenated and restored – not severely hungover and spent.
In Thailand, operators such as resorts and fitness camps are catching on to a growing global appetite for healthy holidays. Wellness tourism presents the best way to draw consumers in from abroad, and keep them coming back. Considering the increasingly hectic lives people live day-to-day, faces stuck in front of screens, and worn down bodies crammed into public transport, an annual trip to a stunning and peaceful location can seem like the perfect way to recharge those batteries.
Why are people choosing wellness holidays?
According to global tourism figures, 16% of annual revenue is now wellness-driven. In Thailand, the Tourism Authority has put a focus on promoting anti-aging and longevity treatments to potential visitors, which has often been targeted at a much older clientele. Demographics are changing however, and it turns out that younger people are just as concerned about living healthily as they get older. Wellness in Thailand, as it has around the world, been driven by a few key factors.
Greater opportunities for travel spending
A recent update by Brookings believed that middle class populations around the world had been previously underestimated – and the figure of 3.2 billion people in 2016 may have actually been short 500 million people. In particular, Asian households were said to be much, much richer than ever before. The total growth of the global middle class is also expected to surge. By 2022, there will be an expected 4.2 billion people classified as middle class – with the biggest growth coming from China and India.
With that, consumption grows with the presence of more disposable incomes. The middle class will increasingly spend the extra cash they have on needs and wants. Add reducing costs of travel, and there's a recipe there for greater tourism around the globe. Those looking for affordable locations with fantastic experiences will continue to look at places like Thailand to make their dollar go further.
Growing demand for new experiences whilst travelling
Tourism operators and experts believe that "over tourism" will become a significant issue with the increase in the middle class. Think of places like Venice and Barcelona, or even Paris and Tokyo – wondrous places that, to an extent, can be literally overrun with visitors from abroad. Over tourism itself can be felt by both locals and tourists where they believe there are too many people travelling to, or through a location or attraction, such that it degrades the experience itself.
While many of these locations will still hold a huge draw for many people, industry experts are seeking new ways to push tourists to less travelled places, or to new experiences outside of taking a selfie with the Mona Lisa in the Louvre. As such, some of Thailand's own tourism gems offer a break from the hustle and bustle of Bangkok, allowing for more peaceful and tranquil holidaying experiences in one of the world's most visited countries.
Higher global consciousness on health and wellbeing
Today's consumers are a lot more proactive and progressive in their approach to health and wellness. The demand for better nutrition has already impacted the food and beverage world with the rising number of organic, or natural-touted products on offer around the world. As a result, those same consumers are now turning to exert their influence on the tourism market.
The wellness tourism game is already big money. Globally, health-conscious holidaymakers spent USD 494 billion on tourism in 2013 alone, with that figure including a rise of 12.7% from the previous year. Already, upscale hotel brands, secluded retreat resorts, and fitness and spa focused facilities are tailoring comprehensive holiday packages that replace visiting attractions as their main purpose to focusing on the consumer demands for health and wellness experiences.
What are my wellness tourism options in Thailand?
Wellness tourism is growing but there are already some well-established options available to you in Thailand.
Resorts:

Like the Kamalaya Koh Samui or the Chiva-Som in Hua Hin, you can stay at a luxury resort that offers a range of health services like yoga and meditation, and wellbeing sessions with meditation experts, Traditional Chinese Medicine practitioners, and more.

Hotels: While hotels have always offered extra services, such as massages and beauty therapy, to visitors, places like the Eforea Spa at the Hilton Pattaya or The Barai Spa at Hyatt Regency Hua Hin, have designed comprehensive packages to compete with resorts.

Fitness Retreats: As the home of Muay Thai, Thailand is littered with boxing and fitness camps around the country. With the rise in interest in Thai martial arts, as well as the health benefits such fitness regimes can provide, camps such as PhuketFit and Absolute Sanctuary Fitness have expanded their traditional fitness service to include full dieting and detox packages aimed at improving your health.

Nutrition Retreats: Focusing more on food, nutrition retreats offer healthy food and diet advice during your stay. Expect fully tailored meal plans peppered with health and wellbeing sessions (yoga, pilates, and mental health classes) at places like Olive Retreat or the Paleo Wellness Retreat.

Cruises: Some cruise operators offer specifically tailored wellness programs to those looking to sail around the Land of Smiles, whilst still engaging in activities to boost their overall health and wellbeing. Star Clippers Yoga & Wellness Cruising offers a tranquil mix of sailing, mindful stretching, and engaging with nature to those seeking a non-traditional tourism experience.
Some hospital and medical facilities may also offer wellness programs to visitors, particularly those travelling for medical tourism. These packages can sometimes use a hotel or resort as a wellness partner, allowing hospitals to transfer a recovering patient to a more luxurious place to rest and recover than a hospital ward.
Being safe as a wellness tourist in Thailand
As focused as these experiences are on health, there can still be a risk involved with booking yourself a wellness retreat or getaway, particularly where strenuous exercise or a drastic change of diet can be concerned. Before you look to wellness tourism to help boost your current health and wellbeing, it's always a good idea to check in with your family doctor first.
Another important consideration to have is to think about what sort of insurance you'll need for your time in Thailand. Travel insurance is a common product that many secure, especially for short trips to the Land of Smiles. The one caution with such plans is that health is often a secondary concern in travel policies; most of the benefits are centered around travel-related incidents – such as lost or stolen luggage or passports, or trip cancellations.
Your other options include a local Thai health insurance plan, or an international private medical insurance plan. These can be used for those aiming to stay in Thailand for a longer period of time, as well as those who want the security of knowing any health-related concerns can be covered comprehensively in-country, without the need for travel back to your country of origin.
We've actually written about the different types of health insurance options for Thailand before, so check it out here for more information.
Getting the right insurance coverage for your time in Thailand
Regardless of whether you're a foreign wellness tourist, a resident expat looking for a healthy getaway, or a local looking to try something different in your own backyard, Pacific Prime Thailand has you covered. We can source a wide range of different plans for your needs, at competitive prices too. Our partners are some of Thailand and the world's most respected brands, meaning you can rest assured that your care is in good hands.
For a free quote or some friendly advice as you plan your next wellness tourism experience in Thailand, contact the team at Pacific Prime Thailand today!