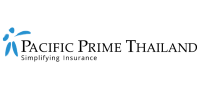 8 things to do with your kids in Bangkok
When you think of Bangkok, you may wonder: "Is Bangkok suitable for kids?" The Thai capital is world-famous for its shopping, dining, and partying scene – all of which don't go down well with young children. But don't cross it off your travel bucket list just yet. Whether you're looking for outdoor or indoor activities for kids in Bangkok, you'll be surprised to know that the city has also got its fair share of things to keep your little ones entertained. Today's Pacific Prime Thailand article will only just scratch the surface.
1. Enjoy a fun-filled day at Funarium
Designed for families with children up to the age of 13, Funarium is a large indoor playground and skill development facility that allows kids to be kids. It has got slides, ropes, climbing frames, a ball pit, trampoline, and so much more. Your kids can make new friends, learn new skills, and just have fun playing in this under 2,000 square meter venue. Parents can also mingle over great coffee and food whilst their kids are being entertained.
2. Get creative at Art In Paradise
Did you know that the world's largest illusion museum happens to be right here in Bangkok? Your kids are guaranteed to have a lot of fun interacting with the 2D and 3D pictures at Art In Paradise, and get as creative as they like with the illusions! For example, they can pose as Aladdin flying on his magic carpet or show off their Mermaid tails! A great way to spend 2-3 hours on any weekend!
3. Fuel imagination at Imaginia Playland
Located inside Emporium Mall, this playing space is approximately 1,400 square meters big and has many zones focusing on different themes and activities. Whether it's climbing an inflatable mountain, clambering across a slide and set of nets in the Dream Jungle, unleashing their inner Picasso at the Art Gallery, or creating music at the DJ Canoy Station, Imaginia Playland creates an environment for kids to fuel their imagination – learning through fun.
4. Learn about different jobs in a fun way at Kidzania
Kidzania is a life-like, kid-centric, interactive city made for children ages 4 to 14. This over 7,000 square meter indoor venue allows your little ones to combine fun, inspiration, and learning through realistic role play. It's got its own airport, bank, hospital, theatre, streets, and buildings with vehicles and pedestrians interacting together – much like the real world. From being a pilot to a firefighter, your kids will get to participate in and explore more than 100 different jobs.
5. Splash and play at Fantasia Lagoon
Catering to both toddlers and older children, Fantasia Lagoon is a water park that makes for an excellent day out for the entire family. There are a couple of branches – all located on the rooftop of malls on the outskirts of Bangkok. Generally speaking, the water park in all branches is sectioned into multiple themed zones, and offers water slides, large pools, a lazy river, and other exciting things like pirate ships and whirlpools.
6. Thrill-seek at Dream World
As an amusement park, Dream World is divided into several zones like Dream World Plaza, Dream Garden, Fantasy Land, Adventure Land, etc. From adrenaline-pumping roller coaster rides and water rides to snowball fights in Snow Land and meeting Disney princesses, there is something for all age ranges. Located in Pathum Thani, a day trip to Dream World from Bangkok is very much doable.
7. Make new furry friends at Corgi in the Garden Cafe
Are your or your child a dog lover? If so, you definitely should make a stop at the Corgi in the Garden Cafe. This cafe has got dozens of corgis for you to play with. You can watch them wag their tails in excitement and enjoy them tease each other mischievously, as well as take countless photos with them – all while sipping and munching on some excellent drinks and snacks!
8. Discover underwater wonders at Sea Life Bangkok Ocean World
From giant spider crabs to Pacific octopus, Sea Life Bangkok Ocean World lets your kids see a wide range of sea creatures from upclose by walking through the underwater tunnel, and learn more about their natural habitat. What's more, if your kids are old (and brave) enough, they can also get an adrenaline rush by diving with the sharks. That's what we call a fun and educational experience!
Protect your little ones by getting them health insurance!
Whether it's kids needing routine vaccinations, being more susceptible to developing illnesses, or even having an adventurous streak that makes them accident-prone, it's fair to say that you'll probably be running to the hospital a good number of times. This is why health insurance for kids is very important, as it'll ensure that you don't compromise on their health and that they'll have access to the best possible healthcare.
That being said, childrens' healthcare needs can be very different from adults, and it can be a minefield to figure out which plan to get. This is especially true if they have pre-existing conditions, which is any condition they have before securing health insurance. Or if you're unfamiliar with insurance jargon. Fortunately, health insurance broker Pacific Prime Thailand is at your service.
We are the go-to broker when it comes to health insurance for expats in Bangkok and the rest of the country, offering a range of plans from top insurers including individual health insurance, family health insurance, and more! We've also got highly-trained advisors to guide you through your options, give you a tailored plan comparison, and help you choose the most appropriate plan.
Contact us today to get started!
Suphanida aims to demystify the world of insurance by creating informative and engaging content. As a wordsmith, she spends the majority of her day writing and editing website content, blog posts, in-depth guides, and more.

Outside of work, Suphanida enjoys traveling to new places and immersing herself in different cultures.
Latest posts by Suphanida (see all)