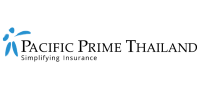 Everything You Need to Know About The Travel Bubble in Thailand
The novel coronavirus has resulted in an unprecedented crisis to the global economy, with the unemployment rate skyrocketing and oil prices crashing down. The tourism industry is arguably one of the hardest-hit by the COVID-19 outbreak as travel restrictions bring a complete halt to international trips. Earlier this year, some countries started to launch "travel bubbles" in a bid to revive a certain degree of travel without triggering a fresh round of contagion.
In this Pacific Prime Thailand article, our experts will list out the travel bubble plans in some Asian countries.
What's a travel bubble?
The term "travel bubble", also known as travel corridor and corona corridor, refers to nearby countries that have proved successful in curbing infections forming an exclusive partnership by opening borders and allowing travel.
The idea was pioneered by three Baltic states, namely Estonia, Latvia, and Lithuania, which formed a trilateral partnership allowing their citizens to enter the member countries' territories.
The following countries are now implementing "travel bubbles":
Australia – New Zealand (Trans-Tasman Bubble)
Kiwis are allowed to visit NSW and the Northern Territory from 16 October 2020, but it is a one-way quarantine-free trip as Australians are not able to travel to New Zealand just yet.
At the time of writing this article, New Zealand's Prime Minister Jacinda Ardern has said that she expects a travel bubble can be implemented in the first quarter of next year, which means that their citizens will be able to travel between the two countries without a 14-day mandatory quarantine.
China – South Korea
Starting from May 2020, China and South Korea have implemented their "travel corridors" to foster the recovery of their battered economies. But the corridor only applies to certain cities, including Seoul and Shanghai. Travelers will also need to jump through a number of hoops, such as two weeks of screening, a virus test at home prior to flying, a two-day quarantine upon arrival, followed by another blood test to ensure the visitor is virus-free.
Indonesia – United Arab Emirates
The governments of Indonesia and the United Arab Emirates have agreed to establish a travel bubble arrangement to push forward short-term business and official travel between both countries. While travelers will be exempted from a two-week quarantine measure upon arrival, they will still need to adhere to strict health protocols.
Singapore and other countries
Singapore has signed Reciprocal Green Lane (RGL) and Air Travel Pass (ATP) arrangements with a number of countries, including:
Australia

Brunei Darussalam

China

Germany

Hong Kong (Air Travel Bubble deferred until 2021) 

Indonesia

Japan

Malaysia

New Zealand

South Korea

Vietnam
While the RGL targets essential business and official travels, the ATP paves the way for non-essential trips to and from Singapore.
Thailand (Phuket) – Foreign Countries
Thailand has permitted foreign tourists to visit the island of Phuket since October, as long as they are willing to undergo a 14-day quarantine upon arrival. Once the entry requirements are met, travelers can visit other parts of the country as well.
Furthermore, the Thai government is contemplating a no-quarantine travel bubble plan with China and expects that it can be executed in time for Chinese New Year in February next year. 
The dilemma between the tourism market and public safety
While the "travel bubble" initiative seems to bring a ray of hope to the tourism market, some other countries are more hesitant to allow their citizens to travel abroad for fear that they could bring the disease back home. Thus, the government needs to strike a balance between public health safety and rising unemployment.
For example, the Singaporean government has decided to push back the start date of  their "travel bubble" plan with Hong Kong until 2021, after the Chinese city recorded 16.1 coronavirus cases of unknown origin per day on average.
Get in touch for expat health insurance in Thailand
The paperwork and application process of traveling to other countries during the COVID-19 period could be very complicated. Hence, it pays to consult a health insurance specialist like Pacific Prime Thailand, which has solid experience in helping expats secure appropriate insurance policies throughout the pandemic.
Whether you're looking for COVID-19 insurance, international health insurance, group health insurance, corporate insurance, or individual insurance, our reliable team of experts can help you find the best plan for your needs and budget.
Contact us to receive expert advice or a no-obligation quote and plan comparison today.
Anthony Chan is a content writer at Pacific Prime. He's responsible for writing, translating, and editing articles, guides, infographics, leaflets, as well as other resources for Pacific Prime and Kwiksure.

When he's not working, he's usually on the hunt for great restaurants, playing badminton, and writing screenplays.