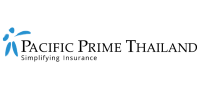 Cybercrime in Thailand: current trends and solutions
Cybercrime is at an all-time high with no sign of declining. Nowadays, cyber attacks can spell the death of an organization. However, according to the latest survey, cybercrime increased a striking 37% in March 2020 compared to February. This jump is partly due to the COVID-19 pandemic work-from-home (WFH) arrangement, as the number of organizations and businesses that change their mode of work increases. What's more, the total global cybercrime losses are predicted to reach USD $6 trillion (BHT $189 trillion) by 2021! This doubles the prediction of USD $3 trillion (BHT $94 trillion) made in 2015.
So, what are the cybercrime trends in Thailand? How is the government protecting you and your company, and what can you do about it? Read on to find out in this Pacific Prime Thailand article!
The cybercrime situation in Thailand
Cybercrimes could cost the Thai economy BTH $286 billion, 2.2% of the country's total GDP. The dramatic rise in damage costs demonstrates just how unprepared Thai organizations are for cyber attack. In fact, Thailand is facing a cyber-security expert shortage right now. Its digital economy is developing too fast with few experts to compensate for the change. This leaves companies wide open to cyber threats.
Keep in mind that as more data is being generated, new and increasingly sophisticated forms of cybercrime are emerging. At the same time, governments all over the world are introducing additional compliance and regulatory requirements. For instance, Artificial Intelligence (AI) has the potential to be a gamechanger when it comes to cybersecurity. It can be a double-edged sword, however. Cybercriminals may use AI to hack well-protected devices, whereas security developers can use machine learning algorithms to automatically recognize cyber attacks before they even happen.
Interested to learn more about AI? Download our State of Health Insurance report 2019-20 for free today! 
What are the different types of cybercrime?
There is a wide spectrum of cybercrime. However, all can be grouped into two main categories. The first category involves a criminal activity that targets computers, while the second uses them to commit other crimes. Viruses are an example of a crime in the first category. On the flip side, using computers to spread malware to damage other devices is an example of the latter.
Here is a non-exhaustive list of the different types of cybercrime:
Phishing, such as sending fake emails to get personal information.
Identity theft involves the misuse of your personal information.
Theft and sale of corporate data.
Hacking, or the shutting down or misusing of websites or computer networks.
Cyber extortion, or demanding money to prevent a threatened attack.
Cyber espionage (where hackers access government or company data).
It's important to note that all digital devices with connection to the internet are susceptible to cyber threats. To put it simply, your computer isn't the only thing you have to worry about. This makes securing a corporate insurance plan with cyber insurance coverage incredibly important.
Cybercrime in Thailand
Corporate groups and businesses have always been the main targets of cybercrimes by money-motivated cyber criminals. This is especially the case during the pandemic where countless employees WFH. Surprisingly, it is the large businesses that are most at risk with their security teams, infrastructure, strategies, budgets…etc. The three most concerning cybercrime tactics targeting corporations include brand impersonation, data exfiltration, and data corruption. These have the highest impacts on businesses with the slowest recovery time.
On the other hand, call-center scammers based in other countries are Thailand's most-reported cybercriminals. These hackers have incurred millions of baht in damage in recent years, duping Thai victims via Voice over Internet Protocol (VoIP).
Thailand introduces two new cybersecurity laws
Financial cyber crimes now have the ability to completely ruin a business. Information falling into the wrong hands can have extremely dire consequences. Monetary, brand equity, and intellectual property losses are just a few of them. Not to mention "invisible damages" that include the loss of productivity, post-attack disruption to the normal course of business, deleting all hacked data and systems, etc.
Enter Thailand's two new cybersecurity laws: The Cybersecurity Act and The Personal Data Protection Act.
The Cybersecurity Act
Highly controversial, the Cybersecurity Act has been criticized as granting the government "sweeping powers" in Thailand's digital economy. With this Act, the government can track, monitor and access all online traffic in the name of emergency or as a preventive measure. Note that private organizations are not exempted from this. You may be asked to provide the names, contact details of your key stakeholders, and more. It's especially pertinent if your company uses or provides computer systems for work across national security, financial services, and services targeted towards the public.
Personal Data Protection Act (PDPA)
The PDPA was introduced in 2019, but officially kicks in just this May 2020 after a transition period. Quite similar to the EU General Data Protection Regulation regime, the Thai government has adapted it slightly to suit local needs. Under the PDPA, you have the right to control how your personal data is collected, stored, disseminated and protected by organizations. This is because consent is a major feature in data-sharing. We all have the right to know which organizations have our data, and how they use and share it. Again, the PDPA applies to related organizations, especially in Critical Information Infrastructure such as government services, financial, information technology, etc.
What does a cyber insurance policy cover?
Given that cybersecurity is the cornerstone of success in the digital economy, you should secure a corporate insurance plan. The number of cyberattacks is constantly increasing with no end in sight. That's why you should choose a plan that includes cyber insurance coverage today!
Protect your company from frauds, data theft, brand impersonation, and more. With more than 20 years of experience in the industry, our team of insurance advisors are happy to find the perfect plan for your needs. Chat with us for an obligation-free quote, or compare quotes with our free online system!
Serena is a content writer at Pacific Prime. She aims to demystify the world of insurance for readers with the latest updates, guides and articles on the blog. Serena believes in straight-forward and entertaining educational content.

Outside of work, Serena spends her time buried in books and dreaming of her next travel destination.