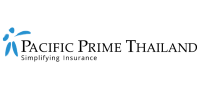 Thailand's parliament passes new cybersecurity law
If you've read recent news headlines, you'll likely have come across stories about Thailand's new cybersecurity law that has bestowed state cyber agencies with sweeping powers to access internet user data. The Cybersecurity Act is the latest example of a wave of new laws passed in various Asian countries that further assert government control over the internet. Read this blog article by Pacific Prime Thailand to learn more about Thailand's latest cybersecurity law, and how businesses can protect themselves today.
Thailand's new cybersecurity law
Following criticism over potential data access, the new cybersecurity law was revised in 2018 upon passing Thailand's parliament with 133 positive votes and zero rejections. The new cybersecurity law, effective after a one-year transition period, will apply to:
Companies located in Thailand; and
Companies located outside of Thailand which collect, utilize, or disclose personal data of Thailand citizens for advertising or behavior monitoring purposes.
Failure to comply with the cybersecurity law could result in criminal penalties, such as fines, imprisonment, or both.
The public and various groups have voiced a number of concerns in regards to some of the cybersecurity law clauses, chief among them being the ability for state cyber agencies to search and seize data and equipment in cases of national emergency. This could potentially allow internet traffic monitoring and private data access without a court order.
Thailand isn't the only country in Asia that has introduced controversial cybersecurity laws. In neighboring Vietnam, for example, new regulations came into effect on January 1, 2019. Vietnamese law requires foreign internet businesses to operate a local office and store user information locally in Vietnam.
Online free speech is also a concern in Vietnam, where the law broadly forbids internet users from spreading false information and undermining the country's achievements and solidarity.
The cybercrime situation in Thailand
Perhaps not so surprisingly, the issue of cybercrime has become a hot topic of late, especially as criminals are becoming increasingly sophisticated. Globally, cybercrime-related losses amount to over USD 600 billion – that's BHT 19.6 trillion! Cybercrime damage to ASEAN countries alone ranges from between USD 120 million and USD 200 million, making it more essential than ever before for regulators to join forces to address the issue.
The Land of Smiles has garnered numerous support from the international community after the issuance of a recent executive decree to regulate all digital assets (e.g. Bitcoin and ICOs). Cryptocurrency crimes remain small here, but it is expected that it will rise rapidly in the near future.
The most prominent cybercrimes as it pertains to cryptocurrency in the region was a recent case involving a massive Bitcoin robbery in Phuket, as well as a BHT 800 million Bitcoin scam whereby a Finnish Bitcoin owner was allegedly scammed by Thai cybercriminals.
Most cybercrime activities in Thailand involve call center scams. From December 2017 to June 2018, a total of 452 call center scam cases have been recorded – resulting in over BHT 245 million worth of damage.
What should businesses do to protect themselves?
In the digital world, a nightmare scenario for most firms is being the victim of cybercrime. Once your company networks have been compromised, cybercriminals have access to your trade secrets, private customer data, and other sensitive, proprietary information. The growth of cybercrime is especially worrisome, hence why having the right corporate insurance solutions in place is imperative in safeguarding the future operations of your business.
When considering business insurance plans in Thailand, the most common elements of a successful solution will usually include general liability insurance, professional indemnity insurance, employer's liability insurance, group health insurance, property and asset insurance, Directors and Officers' insurance, and – last but not least – business interruption insurance.
Business interruption insurance covers losses stemming from interruption (e.g. the loss of income during natural disasters). There's also another type of insurance that's related directly to business interruption cover, and it's becoming increasingly imperative for businesses of all shapes, sizes, and industries: cyber insurance. Cyber insurance is designed to safeguard your company from cyber crimes and can sometimes be bundled with business interruption insurance.
Partner with Thailand's leading broker today
As there are so many different types of insurance solutions, it can be hard to review and structure your corporate insurance without the help of an expert. At Pacific Prime Thailand, our team are on hand to not only compare and match you with the best value business insurance cover for your needs, but also manage the whole corporate insurance solution process (e.g. administration, premium negotiations, and benefits communication), leaving you to focus on what matters most: operating your business.
If you're looking for the best corporate insurance plans for your business in Thailand, get in touch with our team today. Alternatively, feel free to visit our guides page to brush up on your insurance knowledge.
Jessica Lindeman is a Content Strategist at Pacific Prime. She comes to work every day living and breathing the motto of "simplifying insurance", and injects her unbridled enthusiasm for health and insurance related topics into every article and piece of content she creates for Pacific Prime. When she's not typing away on her keyboard, she's reading poetry, fueling her insatiable wanderlust, getting her coffee fix, and perpetually browsing animal Instagram accounts.