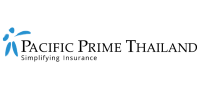 8 types of essential company insurance solutions in Thailand
Having the right company insurance solutions in Thailand gives you more than just peace of mind. It is fundamental, and sometimes even a legal necessity, for the protection and management of your business. Striking the right balance between benefits and cost can be hard, too; some businesses will try to pay minimal premiums for only the most essential cover, while others will splurge on company insurance benefits they might not really need.
In our goal of simplifying insurance, today's Pacific Prime Thailand blog post looks at the most essential company insurance solutions you need to operate your business in the Land of Smiles.
8 most essential company insurance solutions in Thailand
Operating a business without meeting the company insurance coverage requirements in Thailand leaves it vulnerable to a whole melee of financial risks. Our team at Pacific Prime Thailand therefore strongly advises securing the right business insurance solutions to safeguard your business' future operations and longevity.
Here are the 8 most essential types of solutions you should consider securing:
1. Group health insurance
Group health insurance plans offset the medical treatment costs of your staff. While it is not currently a legal requirement to provide group health insurance to staff, in most cases employers will offer cover for their expat employees to give them protection against the myriad of health risks in the country.
Depending on your budget and your employees' specific healthcare needs, you can tailor your group health insurance to include a wide range of benefit features such as global health insurance cover, dental benefits, maternity insurance, wellness services, and coverage that extends to the dependents of staff.
Before obtaining a plan, it of course pays to shop around, do your research on finding the best health insurance companies in Thailand, and learn insiders' tips on comparing health insurance.
2. Public liability insurance
Public liability claims can mean the end for for many businesses, particularly SMEs. Public liability insurance is a type of company insurance cover that protects your organization against claims by third parties against death, negligence, injury, loss and damage of property, and financial loss. While the Land of Smiles may not be as litigious as other parts of the world, if you engage in commercial activities that involve third parties, it is best to obtain this form of insurance.
3. Social security insurance
Under the Thai Social Security Act B.E. 2533, social security contributions are mandatory from the government, employer, and the employee. The act covers enterprises comprising of one or more employees, and offers benefits under 6 categories:
Injury/sickness
Disability
Maternity
Death
Child welfare
Pensions
Social security insurance provides free healthcare at select public and private hospitals, but facilities covered by the scheme tend to have long queues and sometimes low quality care.
4. Professional liability insurance
Professional liability insurance is essential if your business provides services (e.g. legal advice), as it is designed to protect businesses from losses resulting from any bad advice your company or staff gives that leads to a client suffering harm/losses.
The most common claims professional liability insurance covers include:
Negligence
Misrepresentation
Violation of good faith and fair dealing
Inaccurate advice
5. Property and contents insurance
The lack of a robust property and contents insurance policy can be catastrophic for businesses in the event of unforeseen circumstances.
The right property cover not only covers the building, but also the contents and offices within the building from mishaps like theft, floods, vandalism, fire, earthquakes, water damage, etc. Many property plans will also cover valuable equipment within your building, such as computers, machinery, and inventory.
It's also important to bear in mind here that most lenders would require that you have property insurance in place for a mortgage on commercial properties.
6. Business interruption insurance
Business interruption insurance safeguards your organization against loss of income caused by unforeseen events (e.g. disasters, fire, emergencies) that jeopardize its day-to-day operations. This form of company insurance covers things like loss of gross profits and salaries.
7. Cyber insurance
Another type of insurance related to business interruption is becoming increasingly popular: cyber insurance. A burgeoning insurance product that more and more businesses in Thailand are purchasing, cyber coverage protects businesses against a whole host of Internet-related risks, such as cyber crime, data security liability, forensics, etc. In some cases, this cover is sold together with business interruption insurance.
8. Directors and Officers' insurance
Directors and Officers' insurance safeguards directors, officers, trustees, and board members from a wide range of legal liability costs. For example, if your company director's actions results in a legal claim against your company, this policy will help offset the costs or damages.
Get started with Thailand's leading company insurance broker
When it comes to obtaining insurance for your business in the Land of Smiles, it can be quite time consuming to do your homework on all the types of cover you need, and the ones you don't necessarily need.
At Pacific Prime Thailand, we have a dedicated team of company insurance experts to work with you and identify the best solutions for your needs, and even manage the whole insurance implementation process, leaving you and your teams to focus on what matters most: running your business.
If you require help finding the best company insurance and health insurance plans in Thailand, get in touch with us today.