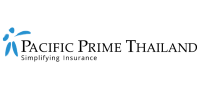 5 tips for securing business insurance in Thailand
In the past decade, thanks to its low labor and rental costs, Thailand, especially Bangkok, has morphed from a virtual backwater into a tech start-up hub, where investors from around the world seek business opportunities and new companies sprout up every day. It's indeed an exciting new chapter of your life to start a new business and there are probably hundreds of things you need to consider as an entrepreneur.
Lawsuits and unforeseen property damages can easily wreck your business, reputation, and worst of all, your personal finances overnight. Therefore, business insurance, albeit not necessarily the most thrilling aspect, is a key component in every firms' risk management strategy that helps ensure smooth and continuous operation and safeguard businesses against an increasingly diverse range of risks and perils in modern society.
While our previous blog article has touched on the most common elements in a corporate insurance solution, today Pacific Prime Thailand will give you five insider tips on what you should take into account when shopping for the right business insurance plan.
1.Understand your industry's risks
Every industry has a specific risk landscape so it pays to identify the risks your businesses face in the very first place. For example, restaurants are less likely to require cyber insurance, but liability insurance can come in handy should a customer sues the restaurant after a food poisoning outbreak.
Property and asset coverage, on the other hand, is the form of insurance that most businesses need to take out in order to protect their tangible assets from emergencies and calamities.
Assessing your risks and needs can help you make a more educated decision in structuring your business insurance plan and prioritizing the coverages you need the most. Here are a few questions you can ask to better ascertain your risks:
Do you have employees?
While currently it is not legally mandated for businesses to secure insurance for their employees (since they can make use of the public healthcare for free as they contribute into the social security system monthly), employers are required to pay medical expenses incurred by employees due to injury or disability caused by an accidents arising out of and in the course of employment. Providing additional medical benefits also goes a long way in boosting your employees' morale and job performances.
Does your company have commercial property?
Damages or destruction to your premises, fixtures, fittings, and contents within due to perils such as fire and flooding can utterly paralyze the normal operations of your business. This may result in thousands or even millions of dollars in losses to your financial sheets. The right commercial property insurance, therefore, is crucial to most corporates that have a physical office.
Does your company offer any services?
Enterprises, no matter big or small, might be liable for things like acts of negligence, misconducts or other professional wrongdoings that may cause lawsuits. Professional indemnity insurance and liability insurance are important so that businesses need not bear the hefty costs of litigation and compensation.
2. Work with reputable insurance providers
Experience tells us that the right insurer means a whole world of difference should you need to lodge a claim or escalate your case. While it is oftentimes inevitable for insurers to incur premiums hikes due to the ever-rising medical costs, more reputable insurance providers usually do so in a more predictable and stable way so you won't be forced to change insurers upon renewal. They are also, of course, less likely to run into profit issues due to the larger risk pool.
3. Stay away from 'affordable' business insurance
Cheap business insurance is too good to be true and comes at a price. At the end of the day, you get what you pay for and these plans often offer inadequate services such as:
Bad customer service

Very low limits of business insurance protection

Inadequate/lack of claims support

Limited healthcare provider network

Many exclusions

And many more
4. Conduct a yearly review on your business insurance
As your business continues to expand, you may open new overseas offices and launch new services, and your business insurance needs evolve as well. So make sure that you meet up with your insurance provider on a yearly basis to ascertain your business insurance coverage is adequate to meet your company's needs.
5. Engage the service of an insurance broker
Despite the importance of business insurance, the sheer number of plan options available on the market is already daunting, let alone cherry-picking the optimal insurance product on your own. Therefore, it is a smart move to engage the service of an insurance broker such as Pacific Prime Thailand to help you find a plan that best matches your company's needs and budget.
Not only can we assist you in identifying your insurance needs, but we can also compare the prices of different insurance providers in one go for you at no extra cost. Furthermore, our dedicated team of experts can explain obscure insurance jargons in layman's terms and provide unparalleled assistance when it comes to claims and renewals.
With 19+ years of experience in the industry and nine offices across the world, Pacific Prime Thailand has been selecting, managing, and implementing business insurance for a strong portfolio of multinational corporates and international schools.
Reach out to us today for impartial insurance advice, an obligation-free quote, and a free plan comparison! For further information on the subject, visit the Pacific Prime corporate website.
Anthony Chan is a content writer at Pacific Prime. He's responsible for writing, translating, and editing articles, guides, infographics, leaflets, as well as other resources for Pacific Prime and Kwiksure.

When he's not working, he's usually on the hunt for great restaurants, playing badminton, and writing screenplays.