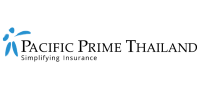 Thailand approves automatic extension for all visas
The Thai government has endorsed a "second automatic visa extension" to all types of visas until 31 July. This new measure aims to reduce the chances of mass gatherings, as a large number of foreigners are likely to be at the immigration department and meet officials for visa extension purposes, which could stem the spread of the COVID-19 virus.
In this Pacific Prime Thailand article, we will take a look at the details of the new visa extension, who will be affected, and other relief measures taken by the Thai government.
Automatic extension for all visas
Foreigners whose visas had expired since 26 March will be allowed to stay in the Land of Smiles without having to apply for an extension. The extension covers foreigners holding all types of non-immigrant visas, including visas on arrival, visa-free arrivals,  the "O-X" and "O-A" long-stay visas, and border passes.
With the new endorsement, foreign residents originally required to re-enter the country within one year will not be penalized for missing the deadline.
The 'first automatic extension' was granted on 7 April and was effective until 30 April. Now, with the new decision of the Cabinet, the extension period will be extended from 1 May 2020 to 31 July 2020.
Apart from the automatic visa extension, the government has also granted the below measures to combat the coronavirus:
Exemption from 90-day reporting

Exemption from visa extension fee (THB

฿500

)

No supporting documents required
However, the Immigration Department has also stipulated that once the situation has resolved, foreigners will have to abide by the regulations specified by the government. In other words, visa holders will have to follow the re-entry rule, apply for visa extension, and report to the immigration department every 90 days, while border pass holders will have to leave Thailand within a week once the checkpoints reopen.
Foreigners with any questions regarding their visas can contact the Immigration Department's call center via hotline 1178.
State of emergency to fight the coronavirus in Thailand
Apart from the automatic visa extension, the Thail government has announced a state of emergency on 26 March to curb the spread of the virus, with borders closed, businesses shut, and a nighttime curfew between 10 pm and 4 am in place. 
Despite a slowdown in the number of new coronavirus cases in recent weeks, the emergency decree has been extended to 31 May, which prolongs some measures already implemented such as a ban on incoming international passenger flights and an alcohol ban.
If you are an expat in the Land of Smiles who is worried about the situation, make sure to read our short coronavirus guide for guidelines and expert advice about how to stay protected.
Relief measures implemented in Thailand
The coronavirus outbreak has dealt a heavy blow to the Thai economy. Experts have previously suggested that the Land of Smiles could lose more than THB ฿40 billion and up to 10 million jobs due to the pandemic.
In order to mitigate the financial impact, the cabinet has set aside a fiscal package worth approximately THB ฿400 billion in relief measures to help ease the impact of the coronavirus outbreak. The package comprises soft loans worth THB ฿150 billion, a debt payment extension, and tax benefits, including a reduction of withholding taxes. 
The government has approved THB ฿75 billion in cash handouts to 14 million workers, including labor, temporary workers, and freelancers not registered under the Social Security System (SSS), meaning that every worker can receive THB ฿15,000. Individuals under the SSS will also receive 50% of their previous salary if their employer temporarily halts employment.
The government will also cut or waive electricity bills worth THB ฿23.7 billion for 22 million households.
Moreover, the Thai Ministry of Labor has decided to reduce rates for social security contributions (for both the employer and the employee), and extend deadlines for submitting social security forms as well as for remitting social security contributions. 
Check to see if your health insurance covers the coronavirus
Insurance with COVID-19 coverage in Thailand usually offers either medical bill coverage or a lump-sum payment when the policyholder is diagnosed with the virus. The best way to know if you are covered is to read through your health insurance policy's terms and conditions, or speak to your insurance agent or broker like Pacific Prime.
As a reputable insurance broker with over 20 years of experience, Pacific Prime Thailand prides itself on the wide variety of international health insurance, family insurance, and employee benefits solutions it offers. Contact us today for a free quote!
Anthony Chan is a content writer at Pacific Prime. He's responsible for writing, translating, and editing articles, guides, infographics, leaflets, as well as other resources for Pacific Prime and Kwiksure.

When he's not working, he's usually on the hunt for great restaurants, playing badminton, and writing screenplays.