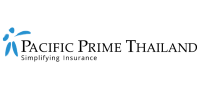 Thailand imposes travel restrictions due to Covid-19
Since January 2020, Thailand has recorded 47 coronavirus cases in total, one of which was a fatality. 31 of the Covid-19 patients have made a full recovery and returned home, while 15 are still under supervision in hospitals. Until just recently, travelers from all over the world could enter the Land of Smiles. However, the latest travel restrictions are changing that. In this Pacific Prime Thailand article, we look at Thailand's travel restrictions due to Covid-19.
Thailand's travel restriction announcement timeline
On March 3rd, 2020, Thailand's Public Health Ministry issued an announcement designating nine countries and two Chinese territories as high-risk areas for the Covid-19 coronavirus. The nine countries included China, Japan, South Korea, Taiwan, Singapore, Germany, France, Italy, and Iran while Hong Kong and Macau made up the two Chinese territories.
The Public Health Ministry's announcement on Tuesday stated that visitors to Thailand from the listed destinations are subject to home quarantine for 14 days. The home quarantine is required even if they are cleared during screening unless they are authorized by a health official.
Anyone who has flu-like symptoms upon arrival, such as a runny nose, breathing difficulties, sore throat, or a body temperature that is higher than 37.5 degrees Celsius, will immediately be sent to a state hospital for testing, treatment, and quarantine, according to the severity of the illness.
Upon arrival, those without permanent residency or lodging in Thailand must also provide evidence of where officials can find them during the two week period. If a person cannot provide evidence of formal lodging, like a hotel or hostel, during their time in Thailand, immigration officials have the authority to send them back home or to give them entry if they agree to the mandatory 14-day self-quarantine.
However, the post was deleted shortly after without any additional news either clarifying or canceling the earlier announcement.
That was until Thursday 5th, 2020, when the Thai government announced new mandatory quarantine measures for arrivals from two Chinese territories and four countries. According to the official Royal Gazette's quarantine announcement, the "dangerous communicable disease areas" include China, South Korea, Italy, Iran, Hong Kong, and Macao.
Rungrueng Kitphati, a spokesman for Thailand's health ministry, told Reuters, "Thais and foreigners who came from these places will have to go through self-quarantine for 14 days at home or in a hotel room, where they have to report themselves to the authorities every day or officials will come to check on them."
Furthermore, arrivals with coronavirus symptoms will be sent straight to government hospitals. The order is effective from today (Friday 6th, 2020), and anyone who breaches the quarantine will be fined THB ฿20,000, according to Rungrueng.
Thailand has prepared quarantine facilities for the thousands of Thai workers who are slowly coming home from South Korea's Daegu city and Gyeongsang province. Both areas are currently epicenters of the Covid-19 outbreak.
The Thai Ministry of Foreign Affairs stated that over 5,000 Thai workers have registered to come home. Despite having overstayed their South Korean visas, the South Korean government announced that no legal action would be taken against them if they leave the country by June 30th, 2020.
What else is Thailand doing to contain the virus?
Aside from imposing travel restrictions, Thailand has also taken other actions against the novel virus. One example is the plan to disinfect packages arriving from overseas, despite zero reporting of Covid-19 being contracted via mail.
Korkij Danchaivichit, Thailand Post Chief Executive Officer, told reporters, "Thailand's post offices will disinfect every package from overseas, at headquarters, including at Suvarnabhumi Airport, Lak Si post offices, express mail services, and delivery trucks."
The WHO tweeted, "People receiving packages from China are not at risk of contracting the new coronavirus. From previous analysis, we know coronaviruses do not survive long on objects, such as letters or packages."
Recommendations for tourists in Thailand
Tourists are recommended to practice frequent hand hygiene measures, such as by thoroughly washing their hands with soap and water or using an alcohol-based sanitizing gel.
Be aware that fever screenings may be present at attractions and popular public areas. Travelers showing any Covid-19 symptoms will have to undergo medical evacuation and treatment.
Hygienic masks should be worn during travel and you should avoid close contact with any person who displays flu or cold-like symptoms. It's also advisable to stay away from crowded places.
In addition, it's important to seek medical care as soon as you feel sick, and provide details of your travel history to the healthcare worker. Tourists in Thailand can find out the latest information about the Covid-19 situation at the Department of Disease Control's website.
What about visitors coming to Thailand?
If you already have plans to travel to Thailand and you are either traveling from or transitting through one of the at-risk countries, you'll have to stay on top of the latest information since things can change at any time.
If you need any advice on the best health insurance in Thailand, then look no further than Pacific Prime Thailand. Whether you're after travel insurance or international health insurance in Thailand, we can help you find the right deal for your unique requirements, with the right price tag to match. Contact us for expert advice or for a free plan comparison or quotation today.
Jantra Jacobs is a content writer at Pacific Prime. On a typical work day, she writes and edits articles, guides and anything else word-related. She aims to produce content that is easy for readers to understand and enjoyable at the same time.

When she's not writing, she's likely searching for a new restaurant or cafe to try, reading or doing yoga.