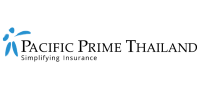 New claims limitations for COVID-19 insurance in Thailand
Thailand's insurance regulator, the Office of the Insurance Commission (OIC), recently issued a new rule that puts restrictions on health insurance claims made by those infected with COVID-19. The new rule, which came into effect on February 15, 2022, is in line with the Ministry of Public Health's guidelines for the care of people infected with the novel coronavirus, said Assistant OIC Secretary-General Apakorn Panlerd. Since the guideline was revised on January 4, 2022, there have been changes to the conditions covering claims. This Pacific Prime Thailand article looks at the latest changes to claims limitations regarding COVID-19 insurance in Thailand.
What are the new coverage guidelines?
Thai PBS World reports that patients who are asymptomatic or have mild symptoms and are being treated in home isolation or hospital without a doctor's certificate stating the need for treatment in said facilities won't receive coverage from the compensation or medical care scheme. Previously, the guidelines stated that all COVID-19 patients were considered inpatients and were therefore entitled to claim medical expenses and compensation for the loss of income during the treatment period.
However, the new guideline requires patients to meet specific criteria in order to make a claim. The conditions that patients must meet to be able to make a claim include any of the following:
The patient has a fever of over 39°C for longer than 24 hours
The patient is an adult whose breathing rate exceeds 25 times per minute
The oxygen content of a patient's blood is lower than 94%
The patient suffers from a chronic disease with symptoms that are changing or require close monitoring
Child patients who have difficulty breathing, lower appetite, and fatigue
Who do the guidelines apply to?
Issued by the OIC, the new guidelines establish that the exact entitlements depend on a person's health insurance in Thailand. Mr. Apakorn said that the changed conditions would not impact COVID-19 insurance policies that offer lump sum compensation when the policyholder tests positive for the virus. Instead, the new guidelines will cover insurance policies issued by life and non-life insurers regarding medical costs and compensation.
With that said, certain policyholders who are found to be infected with the virus through RT-PCR testing at a hospital are still able to claim medical expenses and compensation from their insurance provider. The OIC, the Ministry of Public Health, the Private Hospital Association, the Thai General Insurance Association, and the Thai Life Assurance Association agreed on the guideline revisions. Insurance companies have already been notified about the new guidelines, said OIC Secretary-General Suthiphon Thaveechaiyagarn. In addition, the commission plans to issue additional guidelines for patients in community or home isolation at a later date.
Why are insurers hesitant to offer COVID-19 coverage to travelers?
According to a recent Bangkok Post article, insurance providers are cautious about offering COVID-19 coverage to travelers as the industry has been plagued by a "liquidity crunch" after numerous policies were issued and cases surged over the past year. Nevertheless, tourists continue to show interest in Thailand, as the Test & Go scheme had close to 120,000 new registrations as of February 8, 2022.
After discussions with the OIC regarding optional COVID-19 insurance for foreign tourists, Tourism Authority of Thailand (TAT) Deputy Governor for Marketing and Communications Siripakorn Cheawsamoot said only a few insurers were interested in being part of the program. Even though only a fraction of inbound tourists have tested positive for the virus, most insurers are facing losses from claims from local COVID-19 cases and are reluctant to offer policies to foreign tourists as well. They are especially concerned about reimbursement according to potential scenarios.
Hotel isolation
To deal with insufficient or costly hospital beds in Thailand's major provinces, the Ministry of Public Health has granted permission to hotel operators to establish isolation rooms to host asymptomatic guests on their properties. 10-day isolation at a hospitel starts from THB ฿20,000 and includes three meals per day, as well as telemedicine from a partner hospital.
As mentioned in our List of "Hospitels" for COVID-19 patients in Thailand, prices can vary dramatically, with a 14-day program by Bumrungrad Hospital costing around THB ฿150,000.
Mr. Siripakorn offered the solution of increasing affordable hotel isolation options for infected tourists so they don't have to pay over THB ฿100,000 for treatment like in the past.
The latest health insurance coverage requirements for travelers
With the new Test & Go Thailand Pass, fully vaccinated foreign travelers and Thai citizens can enter Thailand if they have all their documents in order (see TAT's Pre-Arrival Requirements section for more details). One of these requirements is an insurance policy with at least USD $20,000 coverage, except for Thais and expats under Thailand's national healthcare coverage.
As always, it's highly advisable to check the fine print of any insurance policy before buying it. When looking for COVID insurance for foreigners in Thailand, make sure the policy covers treatment costs and other medical costs associated with infection, such as inpatient hospitalization, hospital/hotel isolation, and quarantine. Additionally, the insurance policy should cover the entire duration that travelers are planning to stay in the country, including an additional 10 days as a precautionary measure.
Choose the right insurance plan with Pacific Prime Thailand
With so many details to think about, narrowing down your insurance options can certainly be daunting. That's why many people prefer to work with a reputable insurance broker like Pacific Prime Thailand.
With over two decades of experience in the industry, we have the knowledge and expertise to help you find the right plan for your needs and budget. Whether you're looking for expat health insurance, travel insurance in Thailand, or any other health insurance plan, look no further than Pacific Prime.
Contact us for impartial advice or a free plan comparison today!
​​Jantra Jacobs is a content writer at Pacific Prime. On a typical workday, she writes and edits articles, guides, and anything else word-related. She loves creating content that is both easy to understand and enjoyable to read.

In her free time, she's likely to be writing poetry and prose, geeking out on her latest interests, reading, or practicing yoga.