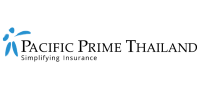 Thailand's action against the novel coronavirus
Thailand was the first country outside of China to have reported the novel coronavirus (COVID-19) on 13 January 2020. Since then, the country has implemented special measures to help stop the spread of the virus and keep members of the public safe.
In this article by Pacific Prime Thailand, we will look at Thailand's actions against the epidemic, including the special measures taken by authorities and the country's healthcare system.
High-level measures to stop the virus from spreading in Thailand
According to Sukhum Kanchanapimai, the Ministry of Public Health's permanent secretary, Thailand began taking high-level measures to monitor and prevent the spread of COVID-19 after authorities in China confirmed the virus could spread from human to human.
Towards the end of February, the Ministry of Public Health Thailand expanded its definition of a Person Under Investigation (PUI) to include persons presenting fever and symptoms and with travel history to Japan, Singapore, and South Korea (in addition to mainland China, Hong Kong SAR, Macau SAR).
With more countries added to the list, authorities were able to pinpoint possible carriers of the virus and have them quarantined.  
Thailand has effective health surveillance systems for COVID-19 control
To intercept infected travelers, thermal scanners had been installed at major international airports including Suvarnabhumi, Don Mueang, Chiang Mai, Phuket, and Krabi. Health surveillance systems are also in place at the Department of Airports' 28 other airports nationwide including the U-Tapao Rayong-Pattaya International, Samui, Sukhothai, and Trat airports. With this level of screening in place, individuals could be checked for signs of infection and be led away for quarantine and treatment if found.
Hygiene has been stepped up in all public places
The Department of Health and Ministry of Public Health have stressed the importance of strict hygiene measures at government places, restaurants, food stalls, hotels, petrol stations, shopping malls, and so on. The measures also cover public transport, including city buses and commuter vans, rapid transit (sky train and subway) and ferries, as well as intercity buses, coaches, and trains.
Hygiene measures at airports
All airports in the country have put in place stringent hygiene measures including extra cleaning of facilities and disinfection, as well as providing hand sanitizers for members of the public and travelers to use. 
Thai airlines have also implemented preventive measures, including passengers' health screening and intensifying hygiene measures onboard planes.
Thailand's hospitals are well equipped to handle patients infected by the coronavirus
Thailand is one of the most prepared countries in the region against major epidemics. The healthcare system is made up of public and private hospitals that are well established to handle the coronavirus infection as they did successfully with the MERS and SARS epidemic. However, the latter will fair better in terms of experience and treatment for expats and travelers with international health insurance.
JCI Accredited hospitals in Thailand
There are more than 60 Joint Commission International (JCI) Accredited hospitals across Thailand that are ready to handle any emergency, including COVID-19 infections. Many of these hospitals have increased their level of surveillance to remind their patients that the infection is a high-level threat to their health.
According to MyMediTravel, Bumrungrad International Hospital (one of Thailand's top hospitals) has installed thermal imaging cameras at their entrances. Similar to the thermal scanners used at the airports, the cameras at the hospital can quickly screen any individual for symptoms of coronavirus infection. The factor measured is the temperature of individuals. Anyone with a temperature that is 37.5 degrees Celsius or higher will be checked for the virus.     
Other prestigious hospitals, namely Sikarin Hospital and Bangkok Hospital Bangkok, are equipped with the latest medical devices as well as skilled experts that are well versed in handling patients with flu-like symptoms. 
Testing for coronavirus infection
The standard protocol for hospitals would be to separate patients that are found to be exhibiting flu-like symptoms and have them placed into quarantine where they can be monitored within a well-equipped facility. Patients will have a blood sample taken and sent to the laboratory where specific tests are made to confirm the presence of coronavirus.
Another method to confirm whether the patient is infected or not would be to perform a chest computed tomography (CT) scan. The chest CT scan is a routine imaging tool for checking the lungs and is relatively easy to perform. It can also help medical professionals detect signs of an infected patient faster. CT scanners are expensive pieces of equipment and can be found in large private hospitals.    
Treating the coronavirus infection
Currently, there is no known cure for treating the new coronavirus, however, doctors from the Rajavithi Hospital in Bangkok announced that they were able to treat several patients with a special mix of drugs. The doctors had used a "cocktail of drugs" including HIV and flu medication to improve the conditions of their patients.
The successful treatment used was the combined HIV medications lopinavir and ritonavir with large doses of the flu drug oseltamivir. Although the drugs themselves are not answers to eliminating the virus itself, for the time being, they are capable of preventing patients from deteriorating further.
Across the globe, many drug companies like those in the US, UK, and China are racing to find a cure. Currently, drug trials are happening to test drugs and ensure they are effective in eliminating the virus.
Advice to help prevent spread and infection
Do the following to reduce the general risk of transmission of COVID-19:
Avoid close contact with people that are ill. 

Wash hands after direct contact with ill people or their environment. 

Avoid unprotected contact with farmed or wild animals. 

People with symptoms of acute respiratory infection should practice cough etiquette, such as maintaining distance, covering coughs and sneezes with disposable tissues or clothing, and washing hands thoroughly. 

Use a face mask to cover the mouth and nose.

Avoid crowded and poorly ventilated areas.
How can international health insurance help?
Thailand has a number of private hospitals that are well-established to support and provide medical care to expatriates and foreign travelers living in and visiting the country.  
With private health insurance coverage in Thailand, you won't have to make substantial out-of-pocket payments, and will be able to have access to the following benefits:
High-quality medical treatment

Shorter waiting times

Excellent customer service

A streamlined treatment pathway

And more
During this epidemic, it is best to practice good hygiene and remain calm at all times. Never be misled by false information and seek the latest updates from reliable sources such as the WHO. 
However, as one of the world's leading insurance brokers in the region, Pacific Prime Thailand encourages travelers, expats, and families to first secure private health insurance. 
There are a number of plans to consider, like expat health insurance and family insurance, that can be tailored to include many essential add ons such as maternity insurance,  pre-existing insurance coverage, and emergency medical evacuation.
For further information, check out the latest from our blog page or refer to our health insurance plan page.
Contact us today!
Jimmy is a content writer who helps simplify insurance for readers interested in international private medical insurance. He is on a mission in Thailand to support locals, expatriates, and businesses by bring the latest news and updates to his Pacific Prime blog articles.

His expert view and wealth of knowledge on insurance can also be found in his blogs for China, Dubai, Hong Kong, and Singapore.