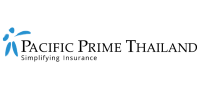 Recent strides and setbacks to Thailand's healthcare system that expats need to know
Thailand's healthcare system has come a long way since the start of the decade. From successfully promoting medical tourism to the cutting-edge digitization of medical services, the Kingdom of Smiles is becoming internationally recognized for the medical services it provides. 
Recently, the Kingdom's healthcare system ranked 6th in CEOWORLD magazine's 2019 global Health Care Index, besting developed economies such as France, Belgium, and Australia.  
However, the country's healthcare system has also faced recent setbacks from the aging population's financial strains on the public healthcare system to dual pricing for foreigners at public hospitals. 
In this article by Pacific Prime Thailand, we will explore the recent strides and setbacks to Thailand's healthcare system, and what that means for expats living in the country.
Strides
Thailand's healthcare system has been at the forefront of medical innovation in the past decade. For instance, it has championed the digitization of its services and promoted the adoption of new medical solutions still not accepted by its Asian peers, such as marijuana treatments. The following are three key notable achievements of the country's healthcare system in recent years.
Boosting medical tourism
As you may already know, the list of reasons to visit Thailand includes sunbathing on the beaches of Krabi and Huahin, partying in Bangkok, and hiking in Chiang Mai. But unbeknownst to many, getting top-quality treatments from state-of-the-art technology now joins this list as Thailand's medical tourism industry continues to boom in 2019.
Last year, Thailand's medical tourism industry generated total revenue of THB ฿140 billion from 3.42 million foreign visitors to Thai private hospitals.  
Furthermore, these private hospitals have been gearing their services to foreign visitors. For instance, Samitivej hospital's Sukhumvit branch has gained popularity with Japanese patients by providing information in Japanese throughout all of its facilities. 
Meanwhile, Bumrungrad hospital can provide its medical services in 28 languages, truly catering to patients from all over the world.
Digital transformation of medical services
To further improve their services to international patients, Thai hospitals have been pushing to digitize their medical services to increase the efficiency of their operations, reduce queues, and improve the quality of their services.  
Surprisingly, this push comes from both public and private hospitals in the country. For example, the state-run Chonburi Hospital has recently launched its own mobile application which allows patients to check their medical benefits, access their personal health records, and make check-up payments online.
When it comes to private hospitals, top healthcare providers in the country are racing to develop their own "virtual hospital". Samitivej hospital takes the lead, recently launching a mobile application that offers 24-hour medical consultation with doctors through video calls. The application is also able to deliver medicine to the patient's home while guaranteeing absolute data security.  
Mandatory drug price disclosure
Transparency in drug prices is essential for offering patients fair medical treatments. For decades, private hospitals were not required to display their drug prices to customers beforehand, leading to the local perception that drug prices in private hospitals are excessively expensive.  
Finally, starting from mid-2019, private hospitals are now legally required to display the price of some 3,000 drugs, as well as fees for medical supplies, to allow patients to make better-informed decisions before getting medical treatments.  
Mandatory price disclosure benefits both expats and locals, allowing them to choose the hospital that best fits their budget, and hence, marking a significant step towards full transparency in providing medical services in Thailand. 
Setbacks 
Thailand's healthcare system scored well in the Health Care Index's categories such as healthcare infrastructure (92/100) and cost (96/100). However, it struggled to perform well in categories such as medicine availability (67/100) and professionals' competence (17/100). 
The following are two recent setbacks to the system that may have negatively affected Thailand's global healthcare ranking.
Dual pricing for foreigners at public hospitals
Thailand has recently implemented a dual pricing scheme at public hospitals, making it more expensive for foreigners to get medical treatment than locals. The dual pricing scheme comes in three tiers:
Tier 1: Pricing for those coming from neighboring countries.

Tier 2: Pricing for expats who are working and paying taxes with the appropriate visas.

Tier 3: Pricing for expat retirees and tourists. 
For example, the charge for getting an HIV test for Thais and ASEAN nationals would cost THB ฿160, THB ฿240 for working expats and THB ฿320 for retirees and tourists.  
Unfortunately, Thailand has long been known for its dual pricing system found at tourist destinations. Extending this practice to public hospitals has undoubtedly worsened the image of the country's healthcare system to the expat community.  
Struggling universal healthcare system
Other than being one of the most popular destinations for expats to retire, Thailand's very own population is also rapidly aging, putting a heavy financial burden on its universal healthcare system (UCS).
Elderly citizens are more likely to develop chronic disease, requiring continuous treatment, which adds to the cost of the UCS. Moreover, as the population ages, the number of people at working age gets smaller, diminishing the government's income tax revenue.  
For this reason, experts are starting to worry that there will not be enough funding for the UCS in the upcoming decade. As expats mostly use private healthcare, they remain largely unaffected by the challenges that the UCS face.  However, the livelihoods of low-income earners may be at risk as the government struggles to finance the UCS in the near future. 
Getting your medical risks insured
Receiving top-quality healthcare treatment in Thailand is more convenient than ever before thanks to the digitization of medical services and improved transparency in hospitals. However, the cost of receiving private healthcare in the country may become expensive in the near future as the country continues to gear more of its services to foreign patients.  
To find out more about getting private health insurance in Thailand, you can visit our Pacific Prime Thailand website to get your free quote today. As an insurance broker, we work with top global insurers to offer impartial advice on the best insurance option for you.
Phuwit is a content writer who helps inform readers on insurance-related issues through writing articles, blogs, and more. Phuwit strives to produce quality content that makes insurance easier to understand for readers.

In his free time, Phuwit enjoys reading and playing badminton. He also loves a good cup of coffee.