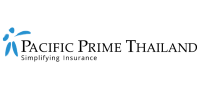 Healthy new year's resolutions for 2020 that actually work
Ever get that weird anxious feeling about not knowing what you should be doing as the new year begins? Setting healthy new year's resolutions for 2020 can be a great way to give yourself a sense of purpose, alleviate work-related burnouts, and reduce stress as we all enter a new decade.
In this article by Pacific Prime Thailand, we've come up with 5 tips and 5 examples for setting healthy new year's resolutions for 2020.
5 Tips to help you set healthy new year's resolutions for 2020
Setting new year's resolutions can be a bit tricky. We all know that year after year, most new year's resolutions are left unfulfilled, abandoned, or in many cases, just forgotten about as the months pass by. Here, we've gathered the most effective new year's resolution tips from our most productive colleagues to help you set new year's resolutions that will actually work in 2020.
1. Make your 2020 new year's resolutions actionable
When setting your new year's resolution for 2020, the worst thing you can do is to set a goal that's not within your control. We've all come across these goals, "I'll win the lottery", "My boss will quit and I'll be promoted", "My son will get married."
While these may all be fortunate events that you look forward to, they are not within your control. If you want to achieve your new year's resolution and have a sense of fulfillment from doing so, you need to set goals that are actionable. In other words, your goals need to be something you can work upon and achieve under your own accord.
2. Make them achievable
The second tip is to be realistic with your new year's resolution. Setting a goal that's impossible to achieve within a year can leave you feeling exhausted and discouraged. For this reason, you need to adopt a baby-step approach and set smaller goals that are actually achievable.
3. Be specific
Healthy new year's resolutions should be specific and not vague. Vague resolutions, such as getting better at yoga, driving less often, and eating less are not only ineffective, they're also counter-productive. This is simply because goals that aren't specific can be too easily achieved.
Going to 2 yoga classes in the first week of the year might qualify as "getting better at yoga", but it won't make your yoga year very productive. Instead, you'll need to be specific with your resolution so that achieving it will actually improve your health and wellbeing in the long-run.
4. Reflect on the challenges in the past year
New year's resolutions that matter are those that address a problem you've been facing. So look back on 2019 and identify those past key elements in your private and work-life that weren't working quite the way you planned. From doing this, you'll be able to target these problems in 2020, allowing you to have a smoother, more productive year!
5. Share your new year's resolution to others
Sharing your new year's resolution to others is a great way to help you stay on course throughout the entire year. Letting others know what your 2020 goals are can go a long way to increase your determination to achieve those goals. Better still, people in your life can also help remind you throughout the year to stay on course, increasing your chances of achieving the resolution by the end of 2020.
5 new year's resolutions for 2020 you should consider
If you're still lost on what goals you should set for the first year of this new decade, here are a few examples of some of the most effective and healthy new year's resolutions for 2020 out there.
1. Sleep at least X hours each day
One in three Thais do not get enough sleep. If you're living in Thailand, gradual changes in your sleeping habits may cause sleep deprivation over time. Lack of sleep can lead to fatigue, moodiness, and forgetfulness. For this reason, setting a target to sleep at least an hour more than you currently do can significantly improve your health over the upcoming year.
2. Go to the gym at least X times each week
If you're planning to get in shape, setting an achievable and specific target for hitting the gym each week might just do the trick. By setting a minimum amount of times you have to go to the gym each week, you'll soon develop a habit of exercising regularly and end up more physically fit in no time!
3. Drink at least X cups of water each day
There's no lack of sugary drinks in Thailand. Today, the country faces a serious problem of over-consuming sugar via these drinks, leading to various problems, such as diabetes and tooth decay. One thing you can do while staying in the Kingdom is to dedicate yourself to drinking more plain water throughout the day. Looking for an effective way to do so? Set a new year's resolution for 2020 to drink at least X cups of water each day.
4. Have at least X meetups with childhood friends
Reconnecting with childhood friends can allow you to reminisce about the good old days and strengthen your bonds with those around you. Revisiting the friendships you've created in your childhood days can help make you feel more grounded and focused. So start texting, calling, and emailing to schedule some long-awaited reunions over the year!
5. Cut down your spendings by X each month
If you're planning on saving up in 2020, making a calculated estimate on how much you can save each month is a good place to start. There are also questions you can start asking, such as:
Can I really afford a new car?
Am I currently in any debt?
How much money have I already saved?
Am I spending too much on health insurance?
Getting in touch with Pacific Prime
Most expats living in Thailand spend way too much on health insurance without fully understanding their plan's benefits and limitations. Not fully understanding your own health insurance plan means you may still have to pay hefty medical bills on top of your expensive health insurance premiums. That's why it's our goal, as global health insurance brokers, to simply health insurance for our clients so that they can find the most cost-effective health insurance for expats in Thailand.
If you're looking to save money on health insurance, our experts will be able to compare health insurance plans in Thailand for you without any additional charge. Feel free to contact our team of experts for further advice or visit our website for a no-obligation, free quote today!
Phuwit is a content writer who helps inform readers on insurance-related issues through writing articles, blogs, and more. Phuwit strives to produce quality content that makes insurance easier to understand for readers.

In his free time, Phuwit enjoys reading and playing badminton. He also loves a good cup of coffee.