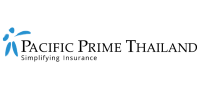 The strengthening baht, obstacles, and opportunities for expats
If you are looking to work or retire in Thailand, you've probably heard that apart from the amazing food and stunning beaches, one other key perk of living here is how cheap everything is.
Even when compared to its Asian peers, Thailand presents an affordable option for expats with most goods and services being far cheaper than at home. Sadly, for some expats, this perk is slowly disappearing.
In this article by Pacific Prime Thailand, we will investigate the case of the climbing Thai baht and its impact on expats living in the country.
What's happening to the baht?
If you are new to Thailand or aren't familiar with the country's financial situation, the baht's concerning rate of appreciation is one of the first things you should get to grips with, as this financial trend is likely to have a significant impact on your personal savings.
In the mid-2000s, the baht valued at approximately THB ฿40 per US dollar. Fast forward to January of 2019 and the baht has strengthened to THB ฿32.3 per US dollar, appreciating by around 7% in 15 years.
Since January, the baht has strengthened at an even more alarming rate, valuing at THB ฿30.4 per US dollar, marking a 5.8% appreciation in less than 10 months.
If you are new to exchange rates, this may not sound like a lot. But consider this – the baht is currently at its strongest point in over 6 years and for over 10 months, it has outperformed all of its Asian peers.
Causes
The factors driving the baht's strength are intricate and complicated, involving both domestic and external factors. They include:
Safe-haven currency: The baht is seen as a safe-haven currency that is resilient against uncertain global economic conditions. This has led foreign investors to redirect their funds to Thailand, causing inflows of capital into the country, and thus, strengthening the baht.
Tourist arrivals: Despite ups and downs in the past year, Thailand's tourism industry remains massive with 39 million visitors expected in 2019, 10 million of which are forecasted to be from China. This brings further capital into Thailand, strengthening the baht.
Current-account surplus: Thailand's transactions with the rest of the world show more gains, indicating a high demand for Thai goods around the world, and thus for its currency. Thailand recorded a current account surplus of USD $3.9 billion in August 2019, much higher than its 20 year average of USD $634 million.
Bank of Thailand's reaction
Thailand's central bank has, time and again, tried to tame the baht, but the currency remains stubborn. From regulating hot-money inflows to lowering the policy interest rate, so far, the BOT's measures seem to have little impact on the baht's strength.
How will it affect me?
A stronger baht means that the baht in your bank account is now worth more when converted to other currencies, compared to a few years ago.
For tourists, Thailand is losing one of its financial charms as an affordable holiday destination. For expats living in the country, this phenomenon has serious implications on their livelihood. For expat retirees, it poses a financial obstacle, while for working expats, it presents a prime opportunity.
Obstacles for expat retirees
In 2018, the Thai government issued some 800,000 retirement visas to expats from countries like the UK, the US, China, and Switzerland. For many expat retirees, retirement pension from home is their main source of income.
However, as the baht appreciates against other currencies like the sterling, US dollar, and Swiss franc, these pensions are worth less and less in Thai baht. The quickly diminishing pension value, when combined with rising costs of living in big cities like Bangkok, can lead to a heavy financial strain on expat retirees in the Kingdom.
For Britons, who are among the largest groups of expats living in Thailand, the weakened pound sterling – resulting from Brexit speculation – exacerbates the financial problem for retirees.
Opportunities for expats currently working in Thailand
By contrast, the strengthening baht can become a perk of working in Thailand. One side effect of currency appreciation to the economy is that imports become cheaper. For expats, this means that online shopping, or any other transactions using foreign currencies, will also become more affordable.
If you are someone who enjoys traveling abroad, it's time to start planning your trip, as plane tickets, hotel bookings, or even your lunch abroad are likely to become cheaper.
For expats who regularly send their earnings back home, whether it's for personal savings or for family, your earnings are likely to increase thanks again to the stronger baht.
Please note that much like business cycles, economists have also argued that exchange rates behave cyclically. This means that even though the baht is currently strong, it may also weaken in the future. We advise you to consult with financial experts before making any financial decisions based on Thailand's strengthening baht.
Getting health insurance in Thailand
For expats, the necessity of having to make regular international transactions means that currency volatility translates to financial instability. This means that sudden hikes in spending requirements, such as needing an emergency operation in Thailand, pose an even heavier financial risk.
Instead of having to make full out-of-pocket payments for hefty medical bills, you might want to consider getting expat health insurance in Thailand to get your medical risks covered.
This is where Pacific Prime comes in. As an insurance broker, we are able to offer unbiased advice on the best health insurance plans for both you and your family. If you are looking to spend your golden years in the Land of Smiles, we can also offer health insurance plans for expat retirees in Thailand.
You can visit our website today to compare medical insurance plans for free or contact our team of experts for further information.
Phuwit is a content writer who helps inform readers on insurance-related issues through writing articles, blogs, and more. Phuwit strives to produce quality content that makes insurance easier to understand for readers.

In his free time, Phuwit enjoys reading and playing badminton. He also loves a good cup of coffee.