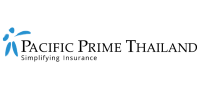 6 Ways Coronavirus Will Change the Way We Travel in the Future
Given that the COVID-19 virus has started to show signs of abating in some areas, the governments of some countries, such as Thailand and South Korea, have gradually eased their coronavirus restriction and lockdown measures. For example, during the Golden Week holiday, Korean Air and Asiana Airlines restored flights between Seoul and Jeju Island to pre-coronavirus levels. Korean Air has even announced subsequently that they will reopen 19 international routes from the beginning of June.
However, as experts have previously suggested, things will no longer be the same even when airlines resume services and airports reopen. In this Pacific Prime Thailand article, we will take a look at how the coronavirus has reshaped the future of travel.
Masks will become a common sight
As we slowly emerge from quarantine, travelers who were used to wearing masks prior to the pandemic will become more health-conscious. They are likely to don them in airports and other high-traffic areas along their journeys. The same goes for flight attendants, who may also have more protective attire.
Wearing masks while healthy was once seen as socially unacceptable behaviour and would attract odd glares in the West, but it has gradually become the norm in more societies as more evidence starts to show that face masks may be effective in guarding oneself against infection.
Novel airport and onboard experiences
As with how the 911 attack has changed the aviation world, it is believed that new systems will be implemented in airports after the epidemic. For instance, there will be stricter health screenings such as temperature checks before run of the mill. Etihad, for example, has announced a scheme to develop and test passenger kiosks that will check temperature, heart, and respiratory rates. 
Meanwhile, other airports are trying to take advantage of technology, such as facial recognition systems and fingerprint identification, to speed up the boarding processes and reduce crowding.
Travel patterns will change, too
In the upcoming months, even when flights start to resume, we can expect there will be much fewer choices of routes and destinations. If you want to travel, you'll have to consider whether there's a direct flight to your desired place and/or government travel restrictions. 
The popularity of destinations may lie in how quickly countries can recover from the pandemic and open up. As the coronavirus has dealt a heavy blow to the global economy and resulted in large-scale unemployment, people's financial ability to travel is likely to be affected and shorter trip tickets may be more popular than ever before.
Having said that, we forecast there could be a strong rebound in travel in the long term, especially for travel aficionados who have been trapped in their countries for months. They may engage in "retaliatory consumption" to make up for the lost time and opportunities to splurge.
Aeroplanes will look more spacious, for a period
Airlines will exercise stringent cleaning, mask- and glove-wearing, and even remove middle seats to spread out passengers on an aircraft to ensure hygiene and maintain social distance in the sky. In-flight meals and drinks will be reduced to lower the risk of germ or virus transmission.
However, as consumer confidence increases and demand grows, it will be business as usual, which means that the airline company will try to squeeze every inch of space possible to maximize capacity.
Business travel will be less common
Since many companies have implemented work-from-home policies to reduce the impact of the coronavirus outbreak, many business owners realized the advantages of remote work. Imaginably, with so many enterprises slashing their budget in the face of the gloomy economic prospect, plus the costs of hotel rents and airline tickets, companies will be more conservative when it comes to sending staff overseas for in-person meetings.
At the same time, the risk of infection will also make employees think twice before going for international business trips in the near future. 
Travel insurance will be all the rage
The COVID-19 virus has basically proven that most travel insurance policies do not cover epidemics and pandemics. Oftentimes, it's up to the travel insurance company's discretion to cover travelers affected by the outbreak.
During the post-coronavirus era, consumers may become more interested in the more expensive "cancel for any reason" travel insurance plans, which gives travelers the freedom to cancel a trip for "any reason". This will become particularly important for bigger trips such as a honeymoon or a costly family vacation. Consumers will also pay more attention to the fine print to familiarize themselves with what's covered and what's not.
The travel industry will rebound eventually
There is no doubt that the novel coronavirus has multifold impacts on the travel industry worldwide. But the silver lining is that people will become more conscious of public hygiene and will not take travel for granted. (For more information about what to do to combat the virus, read our Coronavirus outbreak: A short guide and update for expats in Thailand today.) This global crisis is also a great chance for governments to reassess and readjust their past practices and policies in different aspects.
With over 20 years of experience, Pacific Prime Thailand is an insurance brokerage specializing in international health insurance for expats, travel insurance, and corporate benefits solutions. Do not hesitate to reach out to us for words of advice, an obligation-free quote, and a plan comparison!
Anthony Chan is a content writer at Pacific Prime. He's responsible for writing, translating, and editing articles, guides, infographics, leaflets, as well as other resources for Pacific Prime and Kwiksure.

When he's not working, he's usually on the hunt for great restaurants, playing badminton, and writing screenplays.