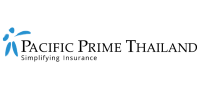 Are remote workers happier?
Over the last few years, businesses have started to offer more remote work opportunities to increase employee satisfaction and productivity. A new study has recently measured how grateful remote workers actually are, and how companies can benefit. In this Pacific Prime Thailand article, we'll take a closer look at the latest study, remote working benefits, and offer tips on how to implement work-from-home policies.
How remote work affects employee happiness?
Owl Labs, a video conferencing hardware company, surveyed 1,200 workers in the US from 22 to 65 years old for its State of Remote Work 2019 report. They found that employees who work remotely on a regular basis are happier and stay at their jobs longer than employees who work onsite. 62% of the people surveyed work remotely at least some of the time.
According to the study, which came out this September, full-time remote workers reported they are happy with their job 22% more than those who had always worked onsite. The respondents' reasons for working remotely included:
Better work-life balance (91%)
Increased productivity/improved focus (79%)
Less stress (78%)
Avoid a commute (78%)
Additionally, Owl Labs found that employees are more likely to stay with companies that give them increased flexibility. 13% more of the remote employees surveyed said they are likely to stay in their current role for the next five years than on-site employees did.
Aside from being happier, the report also shows that remote employees are willing to work longer hours. In fact, 43% more remote employees said they work more than 40 hours a week in comparison to on-site employees.
What's more, the report found that remote workers were more likely to earn over USD $100,000 annually (over 50%) and the opportunity of working remotely increased the higher the survey respondents were on the corporate ladder. The job levels with the highest percentages of work employees were founder/C-level (55%) and vice president (46%).
What are the benefits of working remotely?
New opportunities for working remotely continue to grow at a rapid pace. As a result, professionals are beginning to recognize the benefits of remote work. The ability to work from wherever employees want to makes them more efficient and improves the quality of their daily life. Here are some of the benefits of working remotely.
Flexibility
Having a flexible schedule is one of the key reasons why employees prefer remote work. On-site work requires employees to sit at a desk for at least eight hours, trying to complete tasks that continue to pile up. It also requires them to strictly stick to break schedules.
Remote work enables people to choose to work at their most productive hours and gives them the opportunity to see to their other needs without stressing about them, whether it's attending a parent-teacher conference, going to a yoga class or picking their children up from school.
Telecommuting improves work-life balance by allowing employees to see to their personal needs, responsibilities, and family obligations in an effective and convenient way.
Spend less time commuting
Working onsite means employees are expected to show up on time. Employees often spend their mornings racing the clock and if they show up to work late, they have to deal with an angry manager and other repercussions. By 2020, cities across the globe will be heavily congested, making daily commuting more difficult.
Whether employees get to work by public transportation or driving, traffic is out of their control. So is feeling unwell or a child's temper tantrum. Telecommuting is a cost-effective way of working. Instead of wasting time traveling to and from work, the additional time can be used to settle things at home, tend to emergencies, or even work more.
Moreover, for employees who drove to work, working remotely reduces their stress, as well as fuel and maintenance required for the daily commute.
Location independence
Many freelancers already know the perks of a digital nomad lifestyle. Being able to work wherever and whenever is a huge advantage that most freelancers won't give up easily. Nowadays, with creative and skilled Millennials and Gen Z making up a significant portion of the workforce, a workplace shouldn't be confined to a boring cubicle with screen monitors that you need to stare at all day long.
While financial freedom is the reason most people work, real freedom is something else entirely. Combining work and travel is the reason why many remote workers perform above and beyond on-site workers. That type of flexibility requires responsibility, allowing employees to develop skills and professionalism from experience.
Having the opportunity to work from wherever you like beats clocking in and out any day. Simply having the luxury to organize your schedule to meet all of your needs without unnecessary stress is one of the top reasons why remote workers are happier.
Casual wardrobe
On-site workers have to spend a portion of their earnings on wardrobe alone. Depending on one's position, title, or the dress code policy, professional attire can cost a significant amount. Remote workers can dress comfortably in their home clothes or even pajamas. If they go to a cafe to work, they can simply put on some jeans and comfy shoes.
Working in an office means that employees have to buy proper shirts, tailored dresses or skirts, heels, and suits. On the other hand, working remotely allows you to wear casual clothes on most days. All you need are some formal pieces for important meetings. Removing this burden reduces stress and lets workers focus more on doing a good job instead of their appearance.
Tips for implementing work-from-home opportunities
While working remotely has many benefits and is something that many employees dream about, it doesn't work for everyone. Some people feel too isolated while others feel that working from home reduces their chances of being promoted or receiving bonuses. In addition, young employees who still live with their parents like to go to work to take a break from their families.
With all this in mind, here are some tips for businesses and employees who are contemplating work-from-home policies.
Make it condition-dependent to begin with – Start by providing it on a contingency basis, such as when there are severe weather forecasts or when children are on summer break.
Treat it as a reward or bonus – Work-from-home days could be given on a probationary basis, as part of a promotion, or instead of a bonus or raise. If productivity declines, an employee returns to full-time office work.
Don't go straight to 100% – Start by offering one or two days per week working remotely if you're concerned about jeopardizing your team's bond.
Give it a go – Going to work five days a week is an outdated idea that started because people had to physically be at the factory to make products. However, businesses that are still treating their employees like that are finding themselves at a disadvantage.
At the end of the day, a happy employee is a productive employee. With the abundance of remote work success stories, it's no secret that telecommuting works – and is the way forward. While there are different ways to go about it, the fact is that remote work increases happiness, and who doesn't want that?
Getting the best individual health insurance in Thailand
While employees receive health insurance in Thailand from their employers, freelancers may need self-employment insurance. If you're looking for health insurance in Thailand, Pacific Prime Thailand can help you find the best plan at the best price. Offering expat health insurance in Thailand, family insurance, and more, Pacific Prime can provide plan comparisons from the top insurance providers in the country. We can also give you a free price quote and answer any of your questions at no extra cost. Contact us today!
​​Jantra Jacobs is a content writer at Pacific Prime. On a typical workday, she writes and edits articles, guides, and anything else word-related. She loves creating content that is both easy to understand and enjoyable to read.

In her free time, she's likely to be writing poetry and prose, geeking out on her latest interests, reading, or practicing yoga.