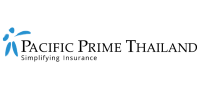 8 unique benefits that keep employees happy
Employee satisfaction plays a major role in a company's success, which is why it's important to provide employee benefits that are exciting and motivating for staff. Incentives also help attract the best talent and make it easier to keep them. While an increase in salary is a guaranteed way to please employees, there are other ways you can reward your employees that don't involve a pay raise.
When it comes to employee benefits, some of the most common ones include health insurance, dental insurance, and paid vacations. In this Pacific Prime Thailand article, we'll take a look at some of the top unique perks that businesses both large and small can offer.
1. No time tracking
Working for a company that doesn't track work hours sounds like a dream to most employees. That dream is a reality for staff working at Netflix's headquarters in California, where work hours and vacation days are flexible. The only thing that matters to companies such as Netflix is that employees complete their work, regardless of how long or when they are in the office. With that said, vacation time might involve some work here and there, but employees tend to be happier with this setup since the pros outweigh the cons.
2. Wellness programs
Employees who prioritize their health are good for business since they can reduce insurance costs and require less sick days. While it might not be possible to build a gym onsite, companies can offer employees a monthly allowance to pay for fitness classes and gym memberships. They can also provide stress reduction and smoking cessation programs to improve overall wellness and productivity. Aside from promoting healthy lifestyles, this incentive is one that many employees can appreciate.
3. Tuition assistance
Due to the rising cost of higher education, companies are starting to help employees pay for tuition. Starbucks in the US, for example, helps both part- and full-time employees earn a bachelor's degree through the College Achievement Plan. The plan offers full tuition coverage and allows employees to earn their degree remotely through an online program from Arizona State University.
In 2017, Starbucks also added a Pathway to Admission Program, which gives employees who are academically ineligible another opportunity to qualify. Additionally, support specialists from the university work with employees to determine which courses they require. They can enroll in up to ten courses at freshman level as many times as necessary without paying for tuition.
4. Commuter benefits
Even though the cost of traveling to and from work might not seem like much initially, the amount easily adds up over time. Assisting in commuting costs can significantly improve an employee's quality of life. Companies can help employees pay for transportation costs by offering different kinds of commuter incentive programs. Some options include providing a monthly stipend or passes for public transport. Alternatively, some companies organize shuttle buses or rideshares to subsidize commuting.
5. Focus on family
Many people work hard to provide for their families, and can really appreciate incentives that are family-oriented. Instead of asking employees to choose between career and family, some companies make it possible for both to coexist. Designed for parents as well as parents-to-be, perks can include paid maternity and paternity leave after birth or adoption along with paid leave to care for a loved one with a serious health condition.
Some companies reimburse employees for expenses linked to adoption or surrogacy. Companies such as Apple, Facebook, and Google give female employees more freedom to plan a family on their own accord by providing complimentary egg-freezing services.
6. Pet-friendly workspace
Employees who love their furry friend like a child enjoy pet-related perks, such as discounts for vet services, grooming, and pet-related products. Moreover, companies can offer complimentary training classes and doggie daycare. Some workspaces even allow owners to bring their pet into work, making long days at the office easier on both parties. What's more, 83% of employees who can bring their pet into work are more likely to stay at the company since it is such an uncommon perk.
7. Free meals
Everyone loves free food, and employees are no exception. Since everybody has to eat, food is a benefit that employees are guaranteed to consume and value. Companies can keep refrigerators stocked with snacks or treat employees to occasional lunch meetings. To top it off, eating as a group outside the office provides an opportunity for team members to bond and encourages everyone to leave their desks for a while.
8. Mental health support
Mental wellbeing is just as important than physical wellbeing, if not more so. To ensure that employees can handle job stress and avoid burnout, companies can provide counseling services via telephone or in-person. In addition, informational services can help staff deal with changes, like relocating or having a baby, in a healthy way.
Which employee benefits should your company choose to adopt?
Every company requires different things from their employees, so not all of the unique employee benefits listed may be applicable. Applying one or several incentives from the list above can be enough to help raise employee morale and retention. Aside from unique incentives, a standard employee benefits package certainly makes your company more desirable.
Using an insurance broker like Pacific Prime Thailand helps ensure you choose the best employee benefits package and group health policy support available. Contact us today to speak with our team of experts and get a free insurance plan quotation.
Jantra Jacobs is a content writer at Pacific Prime. On a typical work day, she writes and edits articles, guides and anything else word-related. She aims to produce content that is easy for readers to understand and enjoyable at the same time.

When she's not writing, she's likely searching for a new restaurant or cafe to try, reading or doing yoga.