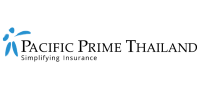 How group and individual health insurance plans differ
Did you know that health insurance plans can be split into two types of plan: individual or group? When looking for coverage it is highly likely that you will come across both options and this might leave you asking yourself: "Which is best for me?" Here, we take a look into how group and individual health insurance plans differ, and how you can tell which is better for you.
What exactly is group and individual insurance?
Before we look into the differences between the two types of health insurance, it would first be a good idea to gain a clear understanding of what both the types of health insurance actually are.
Define: group insurance
Group health insurance, also commonly referred to as corporate health insurance is a plan designed to cover a group of people. In most cases, group insurance is secured by companies for their employees. If your company offers you coverage, it is highly likely that it is a group plan.
The interesting thing here is that with most group plans, insurers will require you to prove that you are a company in order to be able to apply for coverage. This is not always the case, however, as there are insurers out there who do offer group plans for non-companies.
While you do need to be part of a group to qualify for this type of insurance, there is actually no set standard as to the minimum size. For example, some insurers will say that group plans are only available to 20 or more members, while others will say that 3-5 members are sufficient enough to qualify for group coverage.
Define: individual insurance
Individual health insurance plans are, as the name suggests, individual in nature. In most cases, they are designed to be secured by, and cover, one person. That said, individual plans are not always singular in nature. In fact, families and couples looking for insurance will often be sold individual plans.  
What are the three key ways group and individual health insurance plans differ?
The biggest, and most obvious, difference between these two types of plans is the number of people the plans are for. As stated above, individual plans are for one person or family, while group plans are commonly secured by companies or groups of people.
The differences don't stop there, however. In fact, there are a number of additional ways group and individual health insurance plans differ. Here are three.
Customizability
All health insurance plans, regardless of type, are customizable to some degree. For example, both types of plan allow you to add-on additional coverage elements like maternity cover or dental and vision, if you need them. These options will increase the premium, however.
Where they differ is the fact that with larger group plans (usually over 20 people) insurers are often are a bit more flexible with elements like benefit levels, limits, and networks. With these, you can work with the insurer to tailor the plan to meet your needs and budget.  
Coverage
At first glance, what the two types of plan cover is actually fairly similar: Plans of any kind will cover inpatient care with the ability to add on outpatient care and, as noted above, other types of care like maternity or dental.
The biggest place where these plans differ is with how they view pre-existing conditions. As a general rule of thumb, insurers offering individual plans will exclude pre-existing conditions. When it comes to group health insurance plans of a sizeable nature (10-20 or more), however, insurers will often allow what is called a Medical History Disregard (MHD).
An MHD is where the insurers will not look at a person's medical history when they join the plan. This means that pre-existing conditions will be covered as long as they are not explicitly excluded in the plan's terms and conditions.
One thing to be aware of is that MHD is not automatically available or included in group plans, you will need to ask the insurer whether it is available for your plan. Also, adding it to your group plan will increase the premium you pay.     
Price
Aside from who the different plans are designed to cover, the price of coverage is the biggest difference between group and individual health insurance plans.
The base premium for individual plans is based on age and location. Regardless of the level of cover, you secure, premiums will be higher if you are older. Premiums will also vary depending on where you are located. For example, the premium for a 30-year-old male in Bangkok will be lower than the same plan in Hong Kong.
Interestingly, group plans also take into account the age and location of members when premiums are generated. Where they differ is with how many people are on the plan. Generally speaking, groups with more members will be able to negotiate premiums and will often end up paying less than an individual looking to secure comparable coverage.    
How do I know which type of insurance to go for?
At first glance, this question is simple to answer: If you are looking for coverage for yourself or your family then individual plans are what you are going to want to be looking at. And, if you are looking to cover your employees, then a group plan would be ideal. The thing is, there are situations where you might need to take a step back and consider your options.
One of the most common is if your company provides you health insurance coverage. If you believe that this coverage might not be enough to meet your needs. For example, if you are planning to have a baby in the near future but your company's plan does not cover maternity care, you will likely want to look for additional coverage.
Should this be the case, you have a few options available to you: Talk with your company to see if there is an option to upgrade coverage, in which case the coverage will need to increase for everyone on the plan. The second option is to look into an individual plan that can cover the gaps that you need to be covered.
Regardless of the type of health insurance, you are looking for, Pacific Prime Thailand can help. Contact one of our talented advisors today to learn more about how group and individual health insurance plans differ, or for a free quote.
Jessica Lindeman is a Content Strategist at Pacific Prime. She comes to work every day living and breathing the motto of "simplifying insurance", and injects her unbridled enthusiasm for health and insurance related topics into every article and piece of content she creates for Pacific Prime. When she's not typing away on her keyboard, she's reading poetry, fueling her insatiable wanderlust, getting her coffee fix, and perpetually browsing animal Instagram accounts.