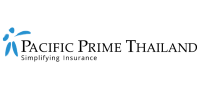 Introducing the Cost of International Health Insurance Report 2020-2021
The time has come for Pacific Prime's Cost of International Health Insurance Report 2020-2021! Ranking 100 locations based on their average international private medical insurance (IPMI) premiums for both individuals and families, the report offers curious readers expert analysis about the key drivers shaping the cost of health insurance – both globally and regionally, including Thailand.
Unlock insights today by downloading your free copy of the Cost of International Health Insurance Report 2020-2021 today!
Not much of a reader? Don't worry – you can watch the video below to see what the report covers and then check out our infographic to get a visual overview of the report's findings. Alternatively, you can also carry on reading this Pacific Prime Thailand article to get a Thailand-specific summary.
What is the cost of international health insurance globally?
Our report found that the US once again came out on top as the most expensive location for international health insurance premiums. In 2020, individuals had to fork out a whopping USD $7,703 on average for a plan. This was closely followed by the two Asian city-states: Hong Kong at USD $6,146 and Singapore at USD $5,677. Next on the list is Canada at USD $5,230 and Dubai at USD $5,207.
Thailand
You may be wondering where Thailand stands. Fun fact: the Kingdom is the cheapest location for international health insurance. On average, individuals pay only USD $1,934 for a plan. What's more, the cost of international health insurance dropped by close to 50% in 2020.
For family health insurance, download the report to find out!
Key drivers shaping international health insurance premiums globally
Based on comparing our rankings for 2019 and 2020, we discovered that the overarching trend was a fall in the cost of international health insurance – as was the case in Thailand. The COVID-19 had a significant role to play globally – disrupting many sectors, but particularly the healthcare one. In addition to the overall fall in the cost of health insurance, the report identified another 6 trends, and contextualized the findings by presenting the following 5 key drivers:
Changing demand of care: Due to the COVID-19 pandemic, there has been a rise in healthcare utilization and expenditure, particularly for telehealth.
Cost of care: Healthcare costs are on the up due to factors like the price of drugs, the rise in chronic illnesses due to bad lifestyle habits, an aging population, etc.
Increased regulation: Insurers are burdened with the cost of compliance as a result of multiple regulations around the world.
Continued challenges related to fraud: Fraudulent claims remain a massive issue – whether they come from dubious policyholders or healthcare providers.
The rise of insurtech: The COVID-19 pandemic has spearheaded the adoption of technology across the insurance sector.
Thailand
Furthermore, there are also some Thailand-specific factors that our report identifies and highlights. These 5 key drivers are expected to impact both the country's healthcare and health insurance sector:
Aging population: The country has one of the highest numbers of over 60s in South East Asia and has to meet the healthcare demands of this group.
Increase in illness: As people age, health problems are increasing. This includes heart disease, stroke, cancer, diabetes, etc.
Investment in new hospitals: Hospitals plan to invest in new hospitals and the latest medical equipment to cater to medical tourists.
Government mandate: Retirees on non-immigrant O-A and O-X visas must get health insurance, while foreign arrivals during the pandemic must get COVID-19 insurance.
Increase in competition: There are more health insurance options in the market and healthy competition is to be expected.
In fact, Ricky Batten, Head of Sales at Pacific Prime Thailand, emphasized the point about competition, saying that:
"Global health insurers are providing more options as they have an increased appetite to penetrate the Thai market. This is great news for consumers as more competition means better options to choose from. More competition could also mean competitive premiums going into 2021."
Download your free copy of the Cost of International Health Insurance Report 2020-2021 today!
While we've done our best to summarize the findings of the report, there's so much more to be uncovered in the Cost of International Health Insurance Report 2020-2021! If you'd like to deepen your understanding of health insurance premiums, then we'd highly recommend starting with our report. What's more, you can also learn about the health insurance trends in other countries in the region and globally.
Download your free copy of the Cost of International Health Insurance Report 2020-2021!
If you need help securing a health insurance plan or if you'd just like to speak to an advisor, you're more than welcome to get in touch with Pacific Prime Thailand. As a leading global health insurance brokerage, we've got over two decades of experience helping individuals, families, and corporates navigate the world of insurance and secure the best-value insurance solution.
Contact us today to get started!
Suphanida aims to demystify the world of insurance by creating informative and engaging content. As a wordsmith, she spends the majority of her day writing and editing website content, blog posts, in-depth guides, and more.

Outside of work, Suphanida enjoys traveling to new places and immersing herself in different cultures.
Latest posts by Suphanida (see all)