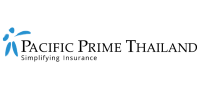 Cannabis to be listed as an essential drug in Thailand
From the various health benefits to the economic impact legal cannabis (marijuana) will have on the country, many of Thailand's political, pharmaceutical, and health officials strongly believe in the bright future of legal medical cannabis.
In today's article by Pacific Prime Thailand, we will revisit the growing phenomenon of drugs derived from cannabis, their benefits and review the latest news on legal medical cannabis use from officials.
First batch available for hospital distribution
According to Reuters – Thailand had just delivered 4,500 bottles of cannabis oil to treat hospital patients. This is a breakthrough moment for the individuals and organizations that have pushed to make this happen. The arrival of these bottles makes them the first official users of marijuana for medical purposes in the country since legalization at the end of 2018.
Fully legal drug by the end of 2019
Thailand's Public Health Minister Anutin Charnvirakul has promised to make cannabis-derived medicine widely available by incorporating it into the country's national essential drugs list. However, in order to have it dispensed from the list, the synthesized drug will need to be reviewed closely by doctors.
Cannabis-derived drugs could be made available to the population who are registered to the "30 baht gold card" – universal healthcare coverage (UHC), Social Security Fund, and the civil services healthcare program.
There are still many obstacles to overcome along the way, as cannabis is still perceived by law as an illegal plant for recreational use and the country's sources are limited to only a few locations capable of cultivating the plant.
3 health benefits of cannabis that everyone should know
Cannabis can be found in various forms and the health benefits of cannabis seem to be growing. Strains of the plant that contain a high ratio of CBD to THC are high in demand in Thailand due to their effective pain-relieving properties. Users of quality drugs derived from cannabis can get the following health benefits:
Reducing side effects of fighting cancer
Although clinical trials that study cannabis for cancer treatment are limited, cannabinoids (CBD) may help to treat the side effects of cancer and cancer treatment, such as nausea and vomiting. Not surprisingly, the anti-nausea effect appears to come from THC in cannabis rather than CBD. The unwanted effect of receiving a dose of THC is that patients could become high and experience potential psychoactive effects. It is recommended to speak to a doctor who will go through the risk when receiving medical cannabis during chemotherapy treatment.
Treating depression
Depression is a common mental health disorder characterized by sadness, loss of interest in social interaction, activities, and lowered energy levels. In 2017, 1 million Thai teens suffered from depression, with many left untreated, which led to acts of violence, self-harm, emotional volatility as well as illegal substance abuse. The CBD compound in cannabis can help in stabilizing moods and easing depression in these young individuals.
Relief of chronic pain
CBD indirectly acts on the CB2 receptors in the body, which helps with widespread pain in the body by reducing the body's inflammation process.
What to expect going forward
The Thai government sees this as an opportunity to bring the country up onto the world stage, where medical cannabis is legal in many countries, such as Germany, Switzerland, and Israel to name a fair few.
In addition to the public health minister's proactive stance on cannabis use for the population, the new Thai minister of tourism and sports believes it can lure Europeans and Americans back to Thailand. The country's strong currency has diverted many visitors away from Thailand and tourism level has dropped considerably.
The minister plans to promote medical marijuana tourism to lure travelers and visitors who have a positive outlook on medical cannabis. The change in the narcotics law may also draw other foreign investors to Thailand and help to revive its slowing export economy.
Health insurance and the use of cannabis
At the time of writing this article, it is still early days to confirm whether the use of cannabis to reduce symptoms and benefit one's health is covered under any health insurance. As the year goes on, we may see regulations in hospitals and the health insurance industry change to accommodate this revised law. Hopefully, in our follow-up article, we will be able to provide confirmations for readers interested in the developments of medical cannabis use in the health industry.
Secure health insurance in Thailand
As with all health-related articles, our consultants recommend readers, expatriates, and locals to invest in a suitable health insurance plan. Seeking coverage before an illness, such as a stroke or cancer arises, can help save you and your family a substantial amount of money. For individuals with pre-existing conditions, our consultants will happily review your health situation and look for a suitable plan to meet your needs.
Private individual health insurance plans in Thailand are essential, especially for expatriates working and living with family in a country that is experiencing inflation in the cost of healthcare.
As a fully licensed insurance brokerage company, Pacific Prime Thailand is proud to offer exceptional policies in partnership with the industry's best insurance companies for travelers and expats alike. See below and click on the links for further information:
Feel free to contact us today for a free insurance plan quotation.
Jimmy is a content writer who helps simplify insurance for readers interested in international private medical insurance. He is on a mission in Thailand to support locals, expatriates, and businesses by bring the latest news and updates to his Pacific Prime blog articles.

His expert view and wealth of knowledge on insurance can also be found in his blogs for China, Dubai, Hong Kong, and Singapore.