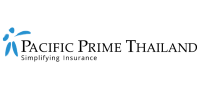 The 5 most common golf injuries and ways to prevent them
Whether you're an avid golfer or have just started to get into the swing of it, it's no secret that Thailand is a golfer's paradise – so much so that there's even a golf quarantine in Thailand. Golf is a sport that is well-respected in the Land of Smiles, which is reflected in the overall golfing experience. Immaculate golf courses, regal clubhouses, and attentive caddies make the experience that much more special. Pacific Prime Thailand's very own Head of Sales, Ricky Batten has been known to enjoy a session of golf with his Thai friends on the weekend.
But a pleasant experience can quickly turn sour when someone gets hurt. Golf is often seen as a low-risk sport, however, the repetitive physical activity it requires puts a lot of strain on the body. In fact, golf injury statistics suggest that the sport is more dangerous than rugby!
In this article, we cover the 5 most common golf injuries and ways to prevent them so you can keep swinging.
1. Golfer's elbow
A common injury amongst golfers, golfer's elbow is a painful condition that causes inflammation to the tendons that connect the elbow to the forearm. The pain can be felt on the bony bump on the inside of your elbow, traveling down into the forearm.
The injury is often a result of forearm muscle overuse through gripping, arm rotations, and wrist flexion. Golfer's elbow is a type of tendinitis, making it similar to tennis elbow. However, golfer's elbow is caused by damage to tendons on the inside of the elbow while tennis elbow is caused by damage on the outside.
Since golfer's elbow is exacerbated by incorrect gripping, it's advisable to have a professional take a look at your grip position and pressure. Always be sure to stretch your arms before a round of golf, especially if you haven't played in a while. Some golfers swear by elbow compression straps, which prevent the wrist's extensor muscles from contracting completely and reduce tendon strain.
2. Lower back pain
As with any other sport, golf can cause low back and spine injuries. However, lower back pain due to muscle sprains and strains is one of the most common golf injuries – and a frustrating one that can force golfers to stop playing.
Injury to the ligaments, discs, facet joints, and muscles of the spine can be a result of repetitive movement and twisting of the golf swing. Older players, in particular, are more susceptible to back injuries, which are generally caused by a partially herniated or slipped disc. This can cause the player to experience pain in any movement, especially a golf swing.
When it comes to preventing back injury, maintaining core strength and stability is essential. Core muscles that are strong help take pressure off the back, thereby preventing injury from happening. Planks, sit-ups, back bridges, and leg lifts are some exercises that can improve core strength. Warm up before playing and check your swing mechanics on a regular basis to see if any corrections need to be made.
3. Wrist injury
Golfers are known for injuring their wrists – an injury that typically occurs the instant the club hits the ball or ground. Wrist movement is a key part of the swing, though the repetitive movements and high speeds put a great deal of strain on the wrist. Repetitive stress injury is common as well, and another consequence of the golf swing. Tendonitis, which is the most common wrist and hand golf injury, causes the tendons that are responsible for wrist movement to swell.
Strength conditioning and stretching are two imperative things you can do to prevent wrist injury. You can also wear a wrist strap to protect and reduce the effects of repetitive impact. Remember never to muscle your ball out of deep rough, as too many golfers have injured their wrists from attacking the ball.
4. Rotator cuff injury
Rotator cuff injuries, which cause pain in the shoulder and upper arm, are easily sustained while playing golf. In fact, all it takes is striking something firm, an aggressive swing, or just over-playing. The repetitive action involved in golf swings can also cause golfers to suffer rotator cuff tears, tendonitis, or bursitis.
A proper warm-up routine that involves plenty of stretching can help prevent shoulder injury. Poor form and improper technique can also result in a swing that ultimately damages your shoulder. For instance, you could be placing undue pressure on your dominant shoulder by not turning your body away correctly and completely on the backswing. Shoulder exercises can help improve your strength as well.
5. Sunburn
Sunburn might sound like something obvious to point out but it's such a common golf-related injury that it bears repeating. As your body's largest organ, your skin is exceptionally vulnerable when you're spending hours out in the open on the golf course. Over time, sun exposure can cause skin damage and skin cancer, which is why preventive measures should be taken seriously.
Avoid sunburn by wearing high SPF sunscreen that is both water-resistant and full-spectrum (UVA/UVB). For golf, anything between SPF 50 and SPF 100 tends to be a safe option. Remember that it doesn't have to be a sunny, or even hot, day for there to be harmful rays. Dress appropriately for the occasion by wearing sun protective clothes and a hat. Lastly, don't play in the middle of the day in summer. That's just asking for it.
Hopefully the tips above can help protect you from injury while playing golf. We also advise you to check whether your insurance covers sports injuries since it's not always guaranteed. Check out this short video for a closer look at: Does health insurance cover sports injuries?
Protect yourself with health insurance
While you can do your best to avoid injury, the reality is that accidents happen and you need to be prepared for them. It's comforting to know that your health insurance policy will cover the cost of medical treatment if you ever need it.
But with so many plans to choose from and terms and conditions to look out for, choosing the best health insurance in Thailand can be daunting. Fortunately, a reputable insurance broker like Pacific Prime Thailand can do all the work for you so all you have to do is pick your favorite. Whether you're looking for expat health insurance in Thailand or globally, contact us for impartial advice and a free plan comparison today.
​​Jantra Jacobs is a content writer at Pacific Prime. On a typical workday, she writes and edits articles, guides, and anything else word-related. She loves creating content that is both easy to understand and enjoyable to read.

In her free time, she's likely to be writing poetry and prose, geeking out on her latest interests, reading, or practicing yoga.