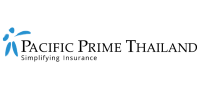 Announcing our new State of Health Insurance in Thailand report
Let's admit it: most people don't find insurance the most interesting topic to read about. But obtaining health insurance coverage is important, and knowing what's happening in the industry can prove valuable when shopping for the best health plan. In our goal of simplifying insurance, we're delighted to announce that we've just released a new report looking at the overall state of health insurance in the Land of Smiles in 2018-2019.
Check out the report's download page, or read on to learn more about what's divulged in Pacific Prime Thailand's latest health insurance resource.
About Pacific Prime Thailand's State of Health Insurance 2018-2019 report
Pacific Prime Thailand's State of Health Insurance report is the industry's first ever report that offers an in-depth overview of the main trends, changes, and issues facing the IPMI (International Private Medical Insurance) sector both globally and in Thailand.
Already featured on major news sites such as Yahoo Finance, the free-to-download report utilizes insights shared by our global team of consultants, Pacific Prime Thailand's Country Manager Walter van der Wal, and three prominent insurance providers: Aetna, Bupa Global, and Cigna.
Answering the most commonly asked questions by individual and corporate insurance buyers
Each section in our latest State of Health Insurance report aims to answer the most commonly asked questions by individuals and businesses. Get in-depth answers to the below and more by downloading your free copy of the report:
What is the average cost of international health insurance?
How much have premiums increased by?
What trends and changes has the insurance industry seen in 2018-2019?
What are the main challenges facing individual and corporate buyers?
To answer these questions in the most succinct way possible, the report is broken down into the following main sections:
Changes to the global insurance landscape
The first main section of our new report on the state of health insurance provides a snapshot of the main changes in the global insurance landscape, chief among them being:
Increased regulation: Insurance companies are increasingly dealing with the need to meet regulations in a growing number of jurisdictions, the most recognizable one being the EU's GDPR, which brings with it significant implications especially in the employee benefits sphere.
Continued inflation: Unsurprisingly, the past year has seen continued inflation in the cost of IPMI plans in a number of regions. The reasons are manifold; for one, the rise of the middle class in many countries, including Thailand, has led to a greater increase in the demand for quality private care and hence a greater uptick of IPMI products to cover such care.
More flexible employee benefits: More companies than ever before are moving towards structuring employee benefits plans that are designed to be attractive both to current and potential employees. As such, they must cater to the desires of the workforce by offering flexible benefits that are in many cases progressive (e.g. benefits plans that allow the employee to choose what types of benefits they want).
The rise of insurtech: A portmanteau of the words 'insurance' and 'technology', insurtech has wide-reaching implications for the present and future of the IPMI sector. For instance, companies are finding more sophisticated ways of identifying risk and analyzing policyholder behavior, as well as streamlining insurance processes (e.g. claims submission).
An ever-increasing focus on client experience: The client experience is taking central precedence; people still want premiums that fit their budget, but there's a noticeable increase in the demand for variety, such as innovative benefits like wellness and preventative healthcare.
Clients demand simpler products: Insurance clients are asking for more flexible and varied products than ever before, but they also want products that are user friendly and simple to understand. We are seeing more niche and streamlined products in 2019 that innovate in the direction of simplifying insurance.
Insurers making sure clients are better informed: Insurers are doing a better job than ever before in ensuring clients have a more holistic picture of what their potential plans will cover, what their coverage limits are, and what they won't cover. This is imperative, as nobody wants a nasty surprise further down the line.
Insurance trends
The 'insurance trends' section of our report offers feedback on the current state of health insurance from 3 prominent insurers: Bupa Global, Aetna, and Cigna. Their input and perspective offers an extra layer of depth and further sheds light on the IPMI industry as a whole. Download the report to access the insurers' answers to the following questions:
What are the key trends among the IPMI market you have noticed in 2018?
What are the key trends among corporate employee benefits you have noticed in 2018?
Are there any worries or requests you are hearing from clients to a greater degree than in previous years?
What was a big win for your company in 2018?
How did your company stay ahead of the competition in 2018?
Top insurance issues facing individuals and businesses
This section of our 2018-2019 State of Health Insurance in Thailand report offers our Country Manager's take on the main issues facing individuals and businesses, chief among them being:
Issues facing individuals
Pre-existing conditions: The world is aging. Seniors are more likely to have developed chronic conditions, which has made insuring them more challenging.
Hospital quality and cost: Expats in Thailand often get caught off guard by the high cost of care at top private facilities like Bumrungrad Hospital.
Issues facing businesses
Taxes: There are a number of different taxes for businesses, such as the Specific Business Tax and Value Added Tax. Navigating through one's tax obligations can be like walking through a minefield, and it comes into play where employee benefits are involved, too.
Premium increases: Many corporate clients have seen large premium increases in 2018 – meaning a greater demand for specialist advice from brokers on how to contain premiums.
Competitive market for brokers: There's a large concentration of insurance brokers in Thailand, which can create headaches for buyers looking for a trustworthy intermediary.
Insurance costs and inflation in 2018
This section of our State of Health Insurance report highlights the main findings uncovered in Pacific Prime's two other major whitepapers: Cost of International Health Insurance – 2018 and International Private Medical Insurance – 2018. The main findings are as follows:
The costs of international health insurance for individuals in 2018 are ranged from a low of USD 3,150 in Tanzania to a high of USD 11,492 in the US. The costs for families were, of course, higher; premiums ranged from USD 9,250 in Angola to USD 34,298 in the US.
IPMI premiums inflated by an average of 7.0% globally in 2017. The Middle East witnessed the highest inflation rate vis-a-vis all the other regions studied in the report.
Pacific Prime in 2018
2018 was a banner year for Pacific Prime. This section of the report details some of the key achievements our teams and the company have made in the past year, including the opening of offices in the UK, US, and Mexico, as well as winning awards from the most renowned insurance providers, such as Bupa Global's Top Producer 2018, as well as Now Health Insurance and Best Doctors Insurance's Top Individual Sales and Top Individual Agency 2017.
Brush up on your insurance knowledge today
Our Sales and Marketing teams always endeavor to simplify insurance for our corporate and individual clients. We do this by providing unrivalled customer service, as well as regularly creating guides, reports, and blog posts that give our readers insiders' tips, as well as the most up-to-date information about Thailand health insurance plans and the insurance industry.
To learn about your healthcare and insurance options, get in touch with our Thailand team, or click here to start comparing plans today.
Jessica Lindeman is a Content Strategist at Pacific Prime. She comes to work every day living and breathing the motto of "simplifying insurance", and injects her unbridled enthusiasm for health and insurance related topics into every article and piece of content she creates for Pacific Prime. When she's not typing away on her keyboard, she's reading poetry, fueling her insatiable wanderlust, getting her coffee fix, and perpetually browsing animal Instagram accounts.