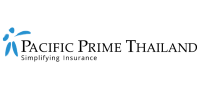 What Thai businesses need to know about disaster insurance
Disaster insurance might sound alarmist, but in truth it's a simple solution designed to protect your business from disruptions. As any company owner knows, suffering a lengthy and unexpected downtime in your business can be costly; halting profits and potentially compounding debts. Whether it's a natural or man-made disaster, Pacific Prime Thailand has all you need to know about a solution that gets businesses back up and running.
Why would I need disaster insurance?
With a world of unpredictable and sometimes violent weather patterns, as well as the inevitable and random nature of human error, things will go wrong from time to time. Two Asia Insurance Review (AIR) articles recently highlighted just how vulnerable the region is to disasters. As the largest continent in the world, Asia accounts for 30% of the global total land mass as well as being home to 60% of its population.
In fact, 2016 saw a total of 327 separate disaster events around the world, causing economic losses of up to USD 175 billion. What's most astounding is that USD 83 billion of those losses were in Asia. Such events as the 7.0 magnitude earthquake near Kyushu Island in Japan and the damaging floods of the Yangtze River basin resulted in the deaths of hundreds, and the destruction and damage of hundreds of thousands of buildings.
Crashes and collisions also topped the AIR's causes of liability loss in Asia list. However, it also notes that there have been trends of increasing large environmental liability loss activity in the mining and construction sectors, as well as sizeable consumer liability claims for defective products and recalls, such as those in the automotive industry in Asia. Countries like China account for 2,124 recall cases in America, more than the 685 by US companies.
Closer to home, Thailand is a constant target of tropical storms and flooding. In 2012, widespread flooding in 65 provinces killed 815 people, damaged more than 8,100 square miles of farmland, and caused more than USD 41 billion in economic losses. The 2014 Pathum Thani building collapse also involved 14 deaths and 25 injuries, including a number of Cambodian nationals who were engaged in the building project.
What is predicted is that these economic losses and costs to businesses are likely to rise, with insured losses in Asia increasing by almost 20% year-on-year. For many, not having disaster insurance will lead to the end of their company as they struggle to cover the cost of repairing damage and covering liabilities.
What do disaster insurance solutions cover?
Securing continuity of your business during an unforeseen event is as easy as selecting from a range of insurance solutions catered for businesses. Those of you operating solely in Thailand can sometimes save by purchasing from a local insurance company, while those of you with multiple offices worldwide would be better served by a more international insurer. Whatever your risk and business profile, disaster insurance policies can provide:
Property insurance
Similar to home and contents insurance, property insurance protects the assets and chattels of your business. Fire, earthquakes, explosions, wind and storm damage, frozen pipes and water damage, and theft and vandalism can all be covered by disaster insurance. Building premises and office equipment can also be included in the coverage, such as garages, patios, and other property features.
Most lenders would require you hold property insurance for a mortgage on a commercial property. You should also be aware, especially in Thailand, that flooding is not always covered in high risk areas. Securing coverage may be possible in such places, however you can expect to pay an extra cost as a result.
Business interruption coverage
Whether by natural or man-made disasters, disruption to your business will cost time and money the longer it continues. Business interruption insurance helps you get back on your feet sooner, providing a range of benefits from coverage for staff wages where civil authorities mandate citizens stay home on work days, to covering the costs of repairs to your office should it take damage from the weather or a human error.
Business interruption policies can also help pay creditor bills, as well as covering the losses you might experience where a supplier or contractor is unable to meet their obligations to you. In a time of crisis, these solutions can often be the difference between having a minor setback or a disastrous long term business problem.
Third party liability insurance
Finally, sometimes we just can't account for human error which can lead to the company being liable for damages to other businesses or individuals, or to the environment. A business might find an employee causing a car accident results in their company being liable for damages and injury, while another business who runs oil tankers could be liable for government penalties should an accident occur and oil pollute natural waterways.
Third party insurance can cover any legal liability your company may face whilst operating its business. Some countries, such as China, require businesses hold a certain level of third party liability insurance to legally operate. In Thailand, it is recommended that you obtain such coverage in order to protect your business from potentially crippling fines, but also as it's required for those of you with a vehicle fleet.
How do I secure appropriate disaster insurance for my business?
Thailand is home to many local and international insurers who you can purchase a business solution from directly. There are many well known insurers that operate in Thailand, such as AIG, AXA and TokioMarine, of which you can find plans of differing premium prices and flexibility. If you want to secure comprehensive disaster insurance coverage for a great price, however, a broker can be a better choice.
Insurance brokers have the added advantage of working with all insurers, meaning they will put your interests before that of an insurer. Many will also work to keep your business, so can review your current disaster insurance plan or shop around for one that better suits your company as time goes on. Pacific Prime Thailand recommends using an experienced insurance broker for all your corporate insurance needs.
Do you have any questions? If so, feel free to contact our team at Pacific Prime Thailand today.