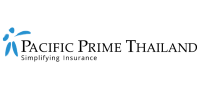 Health insurance brokers vs agents vs health insurers in Thailand
When you're searching for health insurance in Thailand, deciding who to buy from can be a little tricky, especially if you are an expat or traveler new to the country. There are indeed many insurers you can buy from directly, agents that will sell on their behalf, and brokers that search for coverage for you. So how do you decide on who to go with?
Fortunately, this article by Pacific Prime Thailand has the information you'll need to make the right choice for you.
Buying directly from an insurer
One of the first questions you might ask is: why not buy an insurance policy directly from the insurer? Surely it'd be cheaper and less of a hassle, right? The truth is not as simple as you would think.
When buying from an insurer, it depends on which insurer you engage with as to whether or not you'll get the cheapest option available. In Thailand, there are a whole host of local and global insurers that offer expat health insurance, as well as other policies like travel insurance and family insurance.
Some insurers offer cheaper policies than others, but an insurer is not going to give you information on which of their competitors have similar plans at a reduced price. Also, premiums change over time and are affected by many key drivers as mentioned in Pacific Prime's Cost of International Health Insurance report 2020-2021.
What might make their health insurance plans cheaper is the lack of a need to pay a third party or middleman, such as an agent or a broker. Third parties are paid on commission, so if you don't use one, the health insurer isn't required to pay extra for the sale of their product or services.
But the flip side is that agents and brokers allow insurers to invest less in their own sales capacity, leaving them to save on the cost of hiring dedicated salespeople to promote their products and services.
Additionally, the cost of policy application and administration processes are also smaller, as many agents and brokers will often fill that role themselves, too.
The final point to consider is that the reliance on third parties to drive traffic towards an insurer means that pricing strategies also have to be competitive with what agents and brokers offer clients on their behalf. If an insurer offers you a price that's significantly lower than what they offer to clients through third parties, those parties will then find promoting and selling those plans less advantageous – and may decline to sell an insurer's products altogether. This could leave insurers scrambling to increase investment in their own sales teams to account for lost middlemen, or risk losing potential customers from agents and brokers outright.
What insurance agents do
Third parties that offer direct insurance sales themselves are known as insurance agents. They have several similar features to insurance brokers, but the key differences that set them apart are:
They are appointed by insurance companies to sell products directly on their behalf.
Agents earn stable compensation from having one or a few insurance companies they're contracted with, while some captive agents can be salaried.
"Captive" agents are those that are contracted to sell on behalf of one – a single insurer.
"Independent" agents can offer products from any number of insurers they're appointed by.
Both types of agents have the authority to bind some types of coverage (which addresses the time between the effective date of your coverage, and when the policy or endorsement is issued by an insurer) with the insurers they represent.
Agents are often experts only in the policy details of the plans they offer.
The important factor to understand about insurance agents is that they're more like extensions of the insurers themselves; they have the authority to sell and, sometimes, adjust coverage before a policy is sold, but they are often operating to maximize insurer sales and profit. Think of them like a specific car dealer that offers only one make of vehicle; they'll offer you a range of models, but won't pitch to you an option from a different carmaker that they're not contracted to receive commissions from.
Agents themselves can be experienced in the products and services they offer, especially as they normally represent one particular insurer. However, if you want a broad overview of the health insurers in Thailand, along with a range of plans and options then agents will be lacking in this area. This is why expats and travelers typically reach out to a broker for a full scope of plans and options, as well as get the necessary advice across different plans to make an informed decision on their purchase.
What insurance brokers do
When it comes to understanding what insurance brokers do, it's helpful to understand how they differ from insurers and insurance agents. In particular, brokers:
Are independent of any insurer or agent, and will have a wider range of companies from which they can source policies.
(This is great for expats and travelers looking to compare across different insurers.)
Earn a range of different compensation rates depending on the insurers their clients choose.
(This is what drives competition between insurers and can improve an insurer's offerings for existing and prospective clients.)
Cannot sell insurance plans directly themselves, nor can they bind coverage without going to the insurer first.
(Brokers like Pacific Prime Thailand offer impartial advice and are not drawn to any particular insurer to ensure clients receive a fair experience and one that helps meet their needs and budget fully.)
Offer extensive application, claims, renewal, and administrative support to clients.
(This can be a major draw for clients like expats living in Thailand as it offers true peace of mind and assurance throughout the coverage.)
Are experts in a wider range of plans and whole-of-market offerings due to their independent nature.
(This is another feature of brokers that ensures clients receive the best service and attention when it comes to getting the best quote.)
The biggest point of difference for brokers vs agents is that agents act as extensions of the insurers themselves, whereas brokers act as your representative in the insurance sales relationship.
Due to their independent nature, brokers aren't beholden to anyone but the client they're hoping to match with an insurance policy – meaning your satisfaction is their number one priority. This can often be translated into the after-sales support many brokers will offer to secure your business versus the sales services offered by agents and insurers.
Brokers vs agents vs insurers
Choosing to go with a third party for your insurance needs means deciding whether to use a broker or an agent. Here are the pros and cons weighed up side-by-side for your benefit:
Benefits of an insurance agent

Benefits of an insurance broker

Ability to bind coverage on insurers' behalf
Expertise in specific insurer policies
Direct relationship with insurers
Ability to sell you an insurance plan directly

Prioritizes client needs
Expertise in insurer policies and wider market solutions
Competitive pricing from sourcing products from a wider range of insurers
Often better client support
Benefits of using an agent or broker over going direct to an insurer
Costs are often no different buying from a third party than going direct. Commissions are typically included in the premiums quoted.
Agents and brokers can be more knowledgeable in the policy details than insurers can, as they spend more of their time covering the fine print to secure business.
All agents and brokers are required to be licensed to operate in Thailand, just like insurance companies themselves, which means they're also required to meet laws and regulations that are meant to keep consumers safe.
All in all, you'll want to weigh these factors alongside your own budget, medical needs, and comfort in dealing with third parties to ensure that the insurance solution you buy for Thailand or abroad will meet your expectations.
Get in touch with Pacific Prime Thailand
Pacific Prime Thailand is a leading insurance broker based in Bangkok, and is part of a family of global companies that offer brokerage services in locations around the world like Hong Kong, Singapore, Dubai, Beijing, Shanghai, Mexico City, London, Los Angeles, Miami, and New York.
Due to our global footprint, we share many similarities with insurance agents:
We have long-standing, direct relationships with many of Thailand's and the world's biggest insurance companies, however, we are not direct agents for them.
These relationships and our reputation have seen us establish dedicated communication lines with these insurers, meaning we're better connected than most other brokers, which helps when pushing for and representing your needs as a client.
We're also experts in all of the policy details and service levels of the major insurers we're partnered with. As well, we offer an in-depth understanding of smaller and local provider policies.
At the heart of what we do, however, is work on behalf of our clients – not our insurance partners. This allows us to keep our own solutions competitive within the market, whilst still offering a high level of plan administration and claims support, as if we were agents or the insurers themselves. It's part of our commitment to "simplifying insurance", meaning that you get all the benefits of having a reputable broker without all the bureaucratic hassle of an unnecessary middleman.
Discover more blog articles that cover the latest trends for expats and travelers in Thailand or head to our health insurance guides for Thailand, and download the latest reports for free!
Our online comparison tool gives you access to all of the best insurance options in Thailand, and you can check out our list of globally recognized insurance partners, as well.
Let Pacific Prime Thailand show you the best of what insurance brokers do by contacting our expert team today!