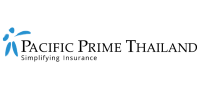 New school insurance infographic released by Pacific Prime Thailand
Pacific Prime Thailand is pleased to announce the release of a new school insurance infographic. The school insurance infographic showcases the essential and recommended insurance solutions for private and international schools worldwide, and it's available for viewing and download with this link.
What's inside Pacific Prime's new school insurance infographic?
This school insurance infographic is a supplementary resource to the School Insurance Guide 2018-2019, released earlier this year. This handy guide explains in great detail insurance options that private and international schools should consider obtaining to protect their assets, employees, clients, and financial stability. The guide also lists the essential steps that should be done to correctly assess a school's risks, and choose the right insurance plan to match the particular needs of an educational institution.
The essential and recommended insurance solutions for schools
Even though Pacific Prime's School Insurance Guide is a  relatively brief, easy-to-read resource, our team decided that an infographic is an even more clear and pleasant way to present its essential and recommended school insurance information.
Hence, we've released this school insurance infographic that firstly lists basic insurance solutions that, in our opinion, every institution or business should have in place. These insurance plans are called essential, as they safeguard a company from the most commonly occurring risks, such as business interruption due to unforeseen events, or professional indemnity, among others.
And while every school should consider these essential insurance plans, the recommended policies are optional, and depend on the individual needs of every organization. With plans that can protect your institution against the costs associated with machinery breakdown, for example, and even the potential kidnapping and ransom of students or staff – these plans can be catered to meet the most specific of needs.
Securing school insurance through a broker
The third and last part of the infographic shows the four steps of acquiring school insurance through a broker. Each step is an important one, and essential for successful policy selection and further administration.
Assessing a school's needs and analyzing its current state is the first step to be taken. Only by knowing a school's needs and previous experiences can an insurance advisor prepare a list of potential plans, and present it to the client with a detailed overview. Once the exact policies and quantities are selected, a broker will contact insurers, and will aid in choosing the best option available for the client.
Plan implementation is the last aspect of the whole process. Some brokers such as Pacific Prime Thailand will streamline the application and organize orientation Q&A sessions for all parties involved. After plan implementation, Pacific Prime assigns a dedicated account manager who would be available throughout the course of the policy to assist with any insurance queries.
More school insurance advice
For more detailed school insurance information, download Pacific Prime's School Insurance Guide. This free and highly informative resource lays out background information on the school insurance landscape, and serves as a starting point in the insurance conversation with a professional brokerage company, such as Pacific Prime Thailand.
To get more details about plans and pricing, contact us for a non-binding phone call or meeting. We're here to answer all your insurance-related questions, and simplify the process of obtaining a school insurance plan for your private or international school.
Elwira Skrybus is a content writer at Pacific Prime. In her everyday work, she is utilizing her previous social media and branding experience to create informative articles, guides, and reports to help our readers simplify the sometimes-puzzling world of international health insurance.

When she isn't writing, you are most likely to find Elwira in search of the perfect plant-based burger or enjoying Hong Kong's great outdoors either at the beach or from the boat - the closer to the sea, the better!