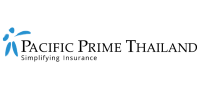 What is an insurance broker, and how do I find a good one?
Here's an important fact that many consumers don't know: insurance brokers and intermediaries make up a significant majority of business in the insurance sector. Why is this important to know? Many are familiar with well-known insurance companies such as AXA, Bupa, and Cigna, but how much do you really know about brokerage services? Are they legitimate businesses? Do they truly offer cheaper insurance plans than going directly through an insurer? What else does a good insurance broker do? This week, Pacific Prime Thailand explains what you should be looking for in an insurance intermediary.
What is an insurance intermediary?
There are two types of intermediaries; there are independent brokers, and there are insurance agents. The key point of difference is the term "independent". An insurance agent usually works either majoritively or exclusively with a specific insurer, while a broker's main priority is you. Both work like middlemen, selling individual or group insurance plans from or for an insurer to people who need it.
The significant benefit of choosing an independent broker for your health insurance or employee benefits needs is that the prominence of intermediaries lets you take advantage of their negotiating power. The relationship between insurance providers and brokers is one where insurers need to offer good quality plans at appropriate prices and need to back those plans up with reliable and trustworthy service. If an insurer doesn't meet expectations, brokers may refuse to sell their plans.
Brokers also have responsibilities and expectations in this relationship. Nearly all brokers work for commission on the plans they sell. If they sell a Cigna plan, they receive a commission from Cigna, not the policyholder. Sometimes insurers, if they find that a broker is adding extra charges to increase their profit above the agreed commission rate, can take their products away from an intermediary. This can be pretty punishing if the insurer is a highly reputable and world-renowned business.
Some countries, in particular, have laws stating that it is required of brokers to disclose their commission rates to consumers if asked. As a general rule of thumb, more reputable insurers will be happy to disclose that figure, so feel free to ask if you're curious.
What does an insurance broker do?
Brokers will work to provide you with the insurance or employee benefits solutions you require, at a price that works within your budget. Simple brokers will essentially just provide a sales service, while the more comprehensive ones have extra, value-added services to enhance their relationship with you. In particular, broker services can include:
Assessing your insurance needs, comparing coverage from different insurers, making unbiased recommendations, and even negotiating with insurers for any specific conditions or requirements you might have.

Explaining and educating clients on insurance matters and plan details, including terms and conditions, exclusions, and other small print.

Providing application assistance, administrative services, and after-sales support (though some brokers will simply leave you to deal with your new insurer directly for enquiries).

Extending renewal assistance when your current policy is about to expire, including renegotiating the plan or finding you quotes for a new, more appropriate one.
The bigger a broker is, and the better their relationship with insurers, the better you'll be able to take advantage of their reputation to ensure you're always getting the best deal possible. While it's entirely possible to deal with insurers or their agents yourself, a good broker's independence guarantees that you'll not be sold something that's less than what you want, simply because it's from a specific company.
Using an insurance broker for individual or personal health insurance
If you're looking for health insurance for yourself or your family, seeking the assistance of the right insurance broker will help you get the best deal. Personal health insurance can be tricky to research yourself. There are so many different providers with a wide range of plans; plans that have completely different coverage benefits and limits, and pages and pages of policy wording that can leave you feeling like getting health insurance is just too challenging. This is where a good insurance broker can help.
You should expect a broker to want to have a conversation with you (by phone, email or in person) to work out exactly what your needs are. Do you need inpatient and outpatient insurance? Might you need maternity insurance for a future baby? Are there pre-existing conditions that you need to be covered? Once this is done, their consultant or advisor will scour the market to find plans that meet your requirements. As no plan is perfect, your broker should provide you with a number of options, and be prepared to explain the differences to you.
Before you've committed to buying an insurance plan from an intermediary, you should also find out if they offer any after-sales services. Not all brokers do this. Many will simply leave all of the claims and administrative processes between you and your insurer. There are, however, some brokers that take that extra step and provide assistance for any claims you make during your policy lifecycle, as well as support you with any enquiries you have. These sorts of brokers aren't just in it for the sales commission they get. They're often people or companies that will focus on building a relationship with you to secure your ongoing business through repeated renewals.
Using an employee benefits specialist for your corporate and business insurance
Brokers that work with businesses operate similarly, although there can be much more to the relationship than with individuals. For example, larger intermediaries, such as Aon and Mercer, can offer a number of non-health related services in addition to traditional employee benefits, such as:
Risk management

Claims management

Loss control

Private client services for wealthy individuals

Analytics

Alternative risk transfer

Affinity programs
Some insurance brokers, however, specialize in healthcare and employee benefits, with greater knowledge of not only the group health insurance benefits sector itself but also what various market standards are in different industries.
The services provided outside of sales support can also be particularly important. There are brokers that operate solely to sell corporate insurance solutions, but the most useful brokers will act more as a partner or independent employee benefits consultant. This means you'll be able to use them and their team for any sale and administrative support, get in-depth analysis and recommendations based on your claims history, be provided with a range of tech solutions to help you and your members interact with their employee benefits, and almost never have to deal directly with the insurer.
Human Resources teams, in particular, will love having a hands-on insurance broker. These sorts of intermediaries will take on a great deal of HR work, including employee education and orientation, handling employee enquiries, and assist with the processing of claims from group members. Having all of this taken away will free up HR experts to focus on more productive and worthwhile projects, while the brokers use their experience and knowledge to minimize employee dissatisfaction with their benefits and increase benefits efficiency.
What makes a good broker?
When you're looking for a broker to deliver for you, your family or your business, here's a few things you should look for to ensure you're getting the right team working on your behalf:
Transparent:

Reputable brokers have nothing to hide, including their commission rates. They should be able to tell you the good and bad of a particular insurer, as well as whether or not there might be some issues with a particular plan.
Communication:

Many brokers will be pretty persistent in their contact. You are, after all, a potential long-term customer. However, and this is particularly good advice for corporates and professional services, you shouldn't only hear from your broker at renewal time, and you should be able to contact your broker when you need to.
Knowledgeable:

Any broker worth their salt should know the products they sell inside-and-out. For individuals, you'll want to make sure they can tell you about any potential pitfalls in policy wording, or the claims service levels of an insurer. For businesses, you'll want to ask them if they know much about the sector you do business in: What are your competitors doing, and what can you do to get an edge on them?
Reputable:

As with any industry, there are bound to be some cowboys and dodgy brokers operating out there. One of the best ways to size up a broker is to ask about the relationships they have with other clients, and the insurers they work with. Some might even be able to offer new clients testimonials to vouch for their authenticity and high standards. Don't be afraid to ask as much about them as they ask about you.
Whether you're an individual or a group insurance client, a good independent broker will make you feel like you're their priority, and not simply another sale they can drive towards the highest paying insurer.
Where can I find the best insurance broker in Thailand?
Look no further than Pacific Prime Thailand itself! Our team of experienced advisors uphold our almost 20-year reputation for simplifying insurance, ensuring that both our business and individual clients get the insurance solution they want and deserve. We have experience in insuring highly mobile people with comprehensive international insurance, securing the health and well being of expatriate families around Asia, and working with a number of companies to deliver robust employee benefits solutions to meet their employees' needs.
In fact, we're employee benefits specialists in Asia. If you represent a new company, or you're just wondering if your current group insurance plan is working as well as it could, invite our team around for a meeting. Our experts will be able to discuss with you why you will be better off with Pacific Prime Thailand as your broker. If you're looking for an individual or group plan, contact the best insurance broker in Asia, Pacific Prime, today!