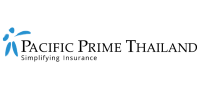 Pacific Prime launches Pacific Prime Thailand office and website!
We've got some exciting news from the Asia Pacific region's top insurance brokerage today, as Pacific Prime announces their new offering for expats and those located in Thailand! The Pacific Prime Thailand website is now up, running, and fully functional, allowing people in the country – or even visiting the country – to obtain the best health insurance plan available to them for their specific needs. Read on below to find out more about the Pacific Prime launch and what is in store for members in Thailand!
About Pacific Prime Thailand
While Pacific Prime has been providing comprehensive medical insurance coverage inside of Thailand, as well as the rest of the world for over 17 years, the company is now very proud to announce that we have opened a locally licensed office in Thailand! Located in Bangkok, the office is staffed with sales and administrative professionals. On the sales side, our insurance advisors are the first point of contact for our members in Thailand.
Advisors are available to answer any questions members may have, liaise with insurers, and provide whatever service is necessary to ensure the best possible outcome to just about any scenario. Our administrative staff work diligently behind the scenes to minimize any potential insurance headaches. Whether the administrative services provided are related to applications, renewals, claims, or more, our experienced staff not only puts out figurative fires whenever they arise, they stop them from starting to begin with.
Website features
Pacific Prime Thailand's website has a number of different features that aim to inform, engage, and simplify the insurance process for users as much as possible. With this in mind, let's have a look at the important sections of the website and what they're all about:
Online quotation tool

– If there's one thing that users of our site come to us for, it's our online quotation tool. This powerful piece of technology allows users to compare the various plans offered by the insurance companies that Pacific Prime Thailand partners with. Once they have accessed the tool, users can provide their specific details and preferences, and appropriate plans available will be shown. From here, plan features can be altered and compared against other available plans in order to arrive at the insurance policy that provides the user with the best balance of benefits for cost. Once the plan is selected, users will be contacted by a licensed insurance advisor, who will lead them through the application process.

Plan pages

– Pacific Prime Thailand offers more than just local Thailand health insurance policies. While this is a type of insurance we do sell, we also provide:

International health insurance

Maternity insurance

Retiree insurance

Family insurance

Travel insurance

Corporate insurance

Accidental death & dismemberment coverage
Just click on the type of insurance that you are curious about, and general information on it will be provided. Additionally, from these pages users can begin the process of comparing and purchasing plans.
Insurers section

– Pacific Prime Thailand is proud to have partnered with some of the best international health insurance providers in the world. From this section of the website, users can find out more about these providers, and get started with finding plans from those particular insurers. Pacific Prime Thailand is always working diligently to build relationships with new providers in order to expand our offerings in Thailand, so expect to see new insurance companies added to this section regularly.

Blog

– All of Pacific Prime's blogs provide weekly updates, covering topics including insurance, wellness, illness, lifestyle, current affairs, technology, and more. Be sure to subscribe to the blog feed, or follow us on your social media platform of choice so you'll never miss a post!

Resources

– Pacific Prime's team regularly publishes and updates a number of different guides, infographics, terms, and more throughout the course of the year. What's more, we also publish reports that are renowned among industry insiders, insurance publications, and policyholders alike, covering topics such as insurance inflation, the cost of health insurance, insurance trends, and the state of the international private medical insurance industry as a whole. You can find all this and more on the resources page.

Social media

– Like any business worth their salt, Pacific Prime is well represented on major social media networks, thereby allowing for greater and more regular interactions with our members and followers. We would encourage you to check out our profiles and follow us on any social media platform you use among Facebook, Twitter, LinkedIn, or YouTube!
About Pacific Prime
Since year 2000, Pacific Prime has been operating from our headquarters in Hong Kong. From that time onwards, the company has grown by leaps and bounds, enhancing our offerings and opening offices in Shanghai, Beijing, Singapore, Dubai, and, of course, Bangkok. From these offices, our 300+ staff, speaking over 25 different languages, service over 500,000 members (including thousands of corporate clients) in 190+ countries with plans from more than 30 insurance companies.
Pacific Prime is an award-winning insurance brokerage, earning accolades from major insurers and publishers, including winning renowned insurance provider Bupa Global's Top Global Distributor award for three consecutive years.
Always looking to innovate, Pacific Prime's in-house team has developed a number of advanced technological solutions for both users and employees, all with a mind towards making health insurance as simple as possible for our clients.
Get in touch during the Pacific Prime launch
For any and all health insurance needs in Thailand and beyond, get the best plans from top insurers through Pacific Prime Thailand. You can use our website and staff to gain valuable insurance knowledge, compare plans that are available from top insurers, and get a free price quote. Of course, if you are a person that prefers to work with a real, live person instead of a website, you can contact us today and we will have one of our knowledgeable insurance agents reach out to you.  
From all of us at Pacific Prime Thailand, thank you for checking out our website, and we look forward to serving people in Thailand with local and international health insurance services and products in throughout 2018 and in the years to come!