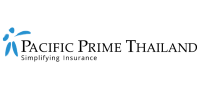 The cost of medical treatments in Thailand
You may have already heard and read about how Thailand is one of the most popular medical tourism destinations in Asia. For those that may not be in the know, popular medical tourism procedures people come to Thailand for include dental care, various types of body checks and scans, heart surgery, joint replacements, and many more. People travel for these medical treatments, as patients from other parts of the world can save quite a bit of money by doing so.
Today, we will look at the cost of common medical treatments in Thailand, and give some advice on how to minimize your spending costs, no matter if you only come to Thailand for a brief time, or live here as an expat.
For the purpose of this article, we will provide estimated prices in USD for treatment in private hospitals in Bangkok. This is because, from our experience, most expats or medical tourists will choose top quality private care in Thailand, which features hospitals with newer medical equipment, short waiting times, and international and English-speaking staff.
Cost of major surgeries in Thailand
Before we start, please bear in mind that, for those who wish to be covered for such surgeries, health insurance options might be limited. This is because the treatment you are looking for might fall under the category of "pre-existing medical condition." A pre-existing condition is any medical condition that a patient had been diagnosed with and had been treated for prior to joining a new health insurance plan. In Thailand, however, it is possible to obtain insurance for pre-existing conditions and even special retiree insurance plans.
While it is true that many procedures can be significantly cheaper in Thailand's private hospitals than in other countries in the world, the costs of common medical treatments in Thailand can still be quite high, and paying for them out of pocket can be a tough blow to one's wallet. Let's look at some approximate prices in Thailand for major surgeries: 
| | |
| --- | --- |
| Treatment/Procedure | Cost (in USD) |
| Heart Bypass surgery | 15,000 |
| Heart valve replacement | 17,200 |
| Hip replacement | 17,000 |
| Knee replacement | 14,000 |
| Gastric bypass | 16,800 |
| Cataract surgery (per eye) | 1,800 |
| Spinal fusion | 9,500 |
Cost of an accident or unexpected illness treatments in Thailand
Not everything can be predicted, and unfortunate events may cause you to become ill or injured. In such a situation, emergency care can be crucial for your survival, but it can also cost you a lot if you don't have sufficient coverage. Below, you can find the approximate costs for medical treatments in Thailand in case of an accident or illness.  
| | |
| --- | --- |
| Treatment/Procedure | Cost (in USD) |
| Bacterial diarrhea | 10 – 160 |
| Dengue fever | 650 – 2,500 |
| Motorcycle accident | 6,000 – 60,000 |
| Medical evacuation | 8,000 – 12,000 |
Cost of dental treatments in Thailand
Another popular topic among medical tourists is dental care in Thailand. Thailand is a popular destination to get one's teeth fixed. The quality of dental care in Thailand is high, and prices are significantly lower than in other developed countries. Below you can find approximate cost of common dental treatment in private clinic in Bangkok: 
Treatment/Procedure

Cost (in USD)

Ceramic crown

550 – 770

Implant

1550 – 2400

Whitening

(price depends on the whitening style)

220 – 330

Root canal treatment

300 – 440

Wisdom tooth extraction

185 – 380

Ceramic braces

2500 – 3100
Getting the right coverage in Thailand
Even if the costs of common medical treatment in Thailand might seem affordable, costs can quickly stack up, leaving you with limited healthcare options. For just about anyone, whether they're traveling through for a few days of healthy living in the Land of Smiles or living in Thailand long term, having adequate health insurance that covers the costs of any illnesses, accidents, or other medical treatments is crucial.
Pacific Prime Thailand works with both local and international insurers in Thailand and offers a wide range of products that meet our client's needs, including travel insurance, individual health insurance, AD&D insurance, maternity insurance, dental insurance, and more. Furthermore, we help our clients to compare such plans, and should anything happen to them, we facilitate claims processes and help to communicate in their language, be it with the local insurance companies or even the hospital.
Contact us today for a free quote for a  plan that matches your budget and lifestyle!
Elwira Skrybus is a content writer at Pacific Prime. In her everyday work, she is utilizing her previous social media and branding experience to create informative articles, guides, and reports to help our readers simplify the sometimes-puzzling world of international health insurance.

When she isn't writing, you are most likely to find Elwira in search of the perfect plant-based burger or enjoying Hong Kong's great outdoors either at the beach or from the boat - the closer to the sea, the better!