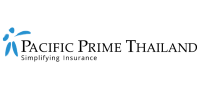 COVID-19 vaccine tourism emerges in Thailand
COVID-19 vaccine tourism is a subset of medical tourism. Put simply, it is when people travel abroad to another country to get immunized against the novel coronavirus. Given that vaccination rollouts in Thailand have been extremely slow, coupled with the country's third wave of the outbreak, some people are beginning to look elsewhere for a jab.
Let's delve further into the topic in this Pacific Prime Thailand article, as we discover what the situation in the country is and why COVID-19 vaccine tourism has emerged, as well as the things to know about traveling back into the country. After all, pandemic-related entry requirements are still in place, even for travelers who have been vaccinated.
Situation in Thailand: A deadly third-wave and slow vaccine rollout
Thailand is no longer the COVID-19-free oasis it used to be. In April 2021, the country saw a surge in cases from Bangkok nightclubs, which marked the start of its deadly third wave. Since then, there have been over 2,000 cases and dozens of deaths per day. New clusters are also announced every day, and the Indian variant has already been discovered in the country.
Parts of Thailand went into/are in a semi-lockdown, including restrictions on dining-in. In this climate, the country is also struggling to kickstart its mass COVID-19 vaccination program. In fact, there have been various reports of government inefficiency and mismanagement in its handling of vaccines.
Can expats in Thailand get a COVID-19 vaccine?
To top it off, there have also been confusing messages regarding the COVID-19 vaccine rollout. One example is the question of whether expats in Thailand are eligible to register for the COVID-19 vaccine. Some reports say that expats are eligible, while others deny this and say that Thais are prioritized.
COVID-19 vaccine tourism: An attractive option for some people in Thailand
As places like the US seem willing to administer COVID-19 vaccines to tourists, it's unsurprising that COVID-19 vaccine tourism has emerged. Some Thai tour companies such as Unithai trip are offering this as a vaccination tour package, with prices starting from USD $2,300 per person for a group of 8 travelers. These include:
Private transfer
Hotel accommodation in the US
Entry fees for tourist attractions
Service charge for liaising with the Thai embassy to obtain Certificates of Entry (COE), which are required to return to Thailand
COVID-19 vaccine tourism allows people in Thailand to:
Get a vaccine sooner than they would have been able to get in their country
Have more options over which vaccine to get
Travel and sightsee
That being said, vaccinated individuals must still quarantine upon arrival into Thailand for the full 14 days. There were announcements initially that vaccinated tourists only needed to quarantine for 7 days, but this has been overturned due to concerns over new variants of COVID-19 entering the country.
Note: If you're traveling into Thailand, and are wondering 'When will Thailand reopen to tourists without quarantine', there is no definitive answer yet. However, it is unlikely to happen before the majority of residents have been vaccinated. Even the "Phuket Sandbox" model, which would have allowed vaccinated tourists to enter the province without quarantine, doesn't seem likely.
Looking for health insurance? Get in touch with Pacific Prime Thailand
Whether you're looking for COVID-19 insurance to enter Thailand or international health insurance to cover you both in Thailand and abroad, Pacific Prime Thailand is your go-to broker. With over 20 years of experience in the health insurance sector, our highly-trained advisors are experts in going over your needs and budget, and helping you find the most appropriate plan.
Our excellent service also doesn't end after you've decided on a policy. On the contrary, we continue to offer you world-class services including administration assistance, hospital recommendation, insurer liaison, and claims and renewals support. In short, we live and breathe our motto of: "simplifying insurance".
Contact us for a free quote and plan comparison today!
Suphanida aims to demystify the world of insurance by creating informative and engaging content. As a wordsmith, she spends the majority of her day writing and editing website content, blog posts, in-depth guides, and more.

Outside of work, Suphanida enjoys traveling to new places and immersing herself in different cultures.
Latest posts by Suphanida (see all)