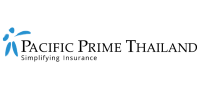 Coronavirus vaccine in Thailand: What you should know
As the COVID-19 pandemic continues to affect daily life, travel plans, and the global economy at large, Thailand eagerly waits for the country to open up to international visitors. There's currently no saying when that will be, though we do know it won't be until a coronavirus vaccine is available. With that said, progress towards a COVID-19 vaccine in Thailand has given people hope that the country will soon reopen for tourism. In this Pacific Prime Thailand article, we discuss the latest coronavirus vaccine update in Thailand.
Updates on the COVID-19 vaccine in Thailand
Last month, it was revealed that British-Swedish pharmaceutical company AstraZeneca planned on manufacturing and supplying an experimental coronavirus vaccine in Thailand. If the vaccine works, the Thai population will be able to get their jabs by mid-2021. The Land of Smiles hopes that the vaccine will salvage the crippled local economy, which relies heavily on tourism. Unless a vaccine is widely available, it's likely that borders won't fully reopen.
According to a recent news release, AstraZeneca is currently working with the UK's Oxford University to make a coronavirus vaccine available around the world. Thailand's COVID-19 vaccine will be manufactured by Siam Bioscience. If all goes well, Thailand could be the first Southeast Asian country to successfully manufacture the novel coronavirus vaccine.
Siam Bioscience's chairperson, Satitpong Sukvimol, said the company was planning to have the first batch of vaccines available in the middle of 2021. Once the vaccine is ready, the government is said to support the distribution to neighboring countries. Thailand would then become a regional hub for the production and distribution of the COVID-19 vaccine.
Experts predict that many countries will have supplies of a coronavirus vaccine by the end of 2021, while the Ministry of Public Health expects to supply half of Thailand's population within two years.
Thailand's coronavirus vaccine budget
Even though the news release did not mention the costs involved, the cabinet recently gave the Public Health Ministry a THB ฿6 billion budget to reserve 26 million doses of AstraZeneca's coronavirus vaccine. According to government spokesman Anucha Burapachaisri, the funds for managing and distributing the coronavirus vaccine will only be spent once it has been proven effective.
A reported THB ฿2.38 billion will be given to the National Vaccine Institute to reproduce the vaccine, in an attempt to lower the current cost of THB ฿600 per jab to THB ฿150. The rest of the budget will go towards reserving vaccines (THB ฿1.59 billion) and vaccine management and distribution (THB ฿2.08 billion) through the Disease Control Department.
Other coronavirus vaccine candidates
The National Vaccine Institute's Director, Dr. Nakorn Premsri, said the first batch of vaccines will be available in June "if everything goes according to schedule." However, the initial batch won't cover the total amount of vaccines needed.
Agreements with other pharmaceutical companies that are deemed strong candidates are also in place to help cover at least half of Thailand's population. It was previously mentioned that Thailand would have to secure 66 million doses for mass immunization to have an effect. Along with AstraZeneca, other vaccine candidates include Pzifer, BioNTech, and, most recently, Moderna.
Pfizer and BioNTech
Earlier this month, Pfizer and its partner, BioNTech, announced that their preliminary vaccine results suggested over 90% effectiveness. Pfizer's chief executive said that up to around 40 million doses of the vaccine could be made available by the end of the year, which is enough to cover 15 to 20 million people. Who will qualify has yet to be determined, though priority will probably go to high risk and vulnerable individuals, such as:
Healthcare workers
Older adults
Those with underlying health conditions, such as diabetes and obesity
Pfizer and BioNTech's results are encouraging for other vaccine trials around the world, one of which is Moderna.
Moderna
Similar to Pfizer and BioNTech's vaccine, Moderna is in late-stage trials with its own messenger RNA vaccine. In recent coronavirus vaccine news, the US biotech firm's experimental COVID-19 vaccine was 94.5% effective. Moderna plans to submit applications for emergency approval in the US and globally in a matter of weeks. The company also aims to have around 20 million doses in the US by the end of 2020.
The news from these companies brings optimism, as it seems like the world will have a selection of good vaccines in the months to come. It's worth noting, however, that how long the protection will last from either vaccine is currently unknown. Likewise, it isn't clear how well it will work for the elderly, which is the age-group that is most at risk from the novel coronavirus. Even though life can't return to normal just yet, at least the end of the pandemic now seems to be in sight.
Prioritize your health with Pacific Prime Thailand
Put your health first by securing international health insurance. Depending on your plan, your provider may cover vaccination costs. Having medical insurance in Thailand and globally ensures you'll get the care you need and deserve, without having to pay hefty out-of-pocket expenses.
However, shopping for health insurance can be overwhelming, especially if you don't know exactly what you're after. Fortunately, our team of experts can help compare health insurance plans to find the best one for your needs and budget. Contact us for impartial advice or a free quote today.
Jantra Jacobs is a content writer at Pacific Prime. On a typical work day, she writes and edits articles, guides and anything else word-related. She aims to produce content that is easy for readers to understand and enjoyable at the same time.

When she's not writing, she's likely searching for a new restaurant or cafe to try, reading or doing yoga.