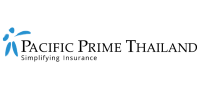 Coronavirus vaccine in Thailand: What you should know
As the COVID-19 pandemic continues to affect daily life, travel plans, and the global economy at large, Thailand eagerly waits for the country to open up to international visitors. There's currently no saying when that will be, though we do know it won't be until mass covid-19 vaccinations occur. The current situation in Thailand is not very optimistic, given that the third wave of infection in April leading to new dine-in restrictions and that the government being blamed for the slow rollout of vaccines. In this Pacific Prime Thailand article, we discuss the latest coronavirus vaccine update in Thailand.
Updates on the COVID-19 vaccine in Thailand
Thailand's COVID-19 vaccination program began on March 1st 2021, with initial imported doses being allocated to health workers, older people, and those medically at risk. In the coming months, doses will go to high-risk areas like Samut Sakhon, Bangkok, surrounding provinces and others that have been hit by the third wave of infections. Currently, registration is open for over 60 and those with underlying medical conditions, with mass rollouts scheduled for June 2021 onwards.
Thailand has yet to start its mass immunization program but has administered vaccines to mostly frontline workers from its stock of 2.5 million doses of Sinovac vaccines. As of 29 April 2021, 1,344,646 doses of vaccines have been administered, with 1,059,721 having taken the first dose and 284,925 having taken the second dose. In May or June, 26 million AstraZeneca doses produced locally should become available, followed by another 35 million after August.
The locally produced vaccine, expected to be crucial in accelerating the inoculation program, will be made by Siam Bioscience in partnership with AstraZeneca. 
Government officials have also repeatedly said anybody living in Thailand, whether they be Thai or foreigners, can get the jabs as long as they want to. However, there have been rising concerns among expatriates in recent weeks over a lack of public information and confusion over private vaccine availability.
Experts predict that many countries will have supplies of a coronavirus vaccine by the end of 2021, while the Thai Ministry of Public Health expects to inoculate 31 million residents, roughly 45% of its 66 million people, by the end of 2021. It is estimated that the Land of Smiles will need to immunize about 50 million people to achieve herd immunity of about 70% of the population.
Thailand's coronavirus vaccine budget
Initially, the cabinet gave the public health ministry a THB ฿6 billion budget to reserve 26 million doses of AstraZeneca's coronavirus vaccine. According to government spokesman Anucha Burapachaisri, the funds for managing and distributing the coronavirus vaccine would only be spent once it has been proven effective.
A reported THB ฿2.38 billion was also planned to be given to the National Vaccine Institute to reproduce the vaccine, in an attempt to lower the current cost of THB ฿600 per jab to THB ฿150. The rest of the budget was intended to go towards reserving vaccines (THB ฿1.59 billion) and vaccine management and distribution (THB ฿2.08 billion) through the Disease Control Department.
Three types of coronavirus vaccines are available
Thailand has approved three vaccines so far: AstraZeneca, Sinovac, and Johnson & Johnson. Other vaccine manufacturers are in the process of applying for approval from the Thai FDA including Sinopharm, Moderna, and the vaccine by India's Bharat Biotech. Both the Sputnik V and Pfizer vaccines have been approved for use in the Kingdom too with batches expected after Q2 2021.
AstraZeneca
Late in November 2020, AstraZeneca selected Siam Bioscience as its sole partner in Thailand to manufacture the COVID-19 vaccine it developed in partnership with Oxford University. On May 9th, AstraZeneca announced that the samples of their vaccine AstraZeneca made by Siam Bioscience had passed the quality testing at AstraZeneca's designated laboratories in Europe and in the U.S.
Thai Public health minister Anutin Charnvirakul has said AstraZeneca vaccines will be the country's main source of vaccines after June.
The efficacy of AstraZeneca's vaccine is upward of 70.4%, compared with over 50% for Sinovac's product and around 95% for those from Pfizer and Moderna, according to the World Health Organization. Even if they do not always prevent COVID-19 infection, all the vaccines are believed to reduce the ill effects from COVID-19 infections.
Sinovac Biotech
Only approved for people aged 18, two million doses of the Chinese company's CoronaVac have been administered to more than 600,000 people nationwide. The Thai government has ordered 1.5 million more shots due to arrive soon.
However, there have been heightened concerns over efficacy levels and possible side-effects from different COVID-19 vaccines. For instance, there were six reports of unusual "stroke-like" side effects among Sinovac vaccine recipients. Furthermore, the World Health Organization reported that an independent assessment concluded with only a "low level of confidence" in the quality of evidence that the risk of serious adverse effects of Sinovac was low for adults above 60.
Johnson & Johnson
Johnson & Johnson's vaccine, called COVID Vaccine Janssen, was approved in late March by the Thai authorities. However, Johnson & Johnson shots were halted across the United States as federal health authorities assess data and risks of rare blood clots found in a small number of vaccine recipients.
Prioritize your health with Pacific Prime Thailand
Put your health first by securing international health insurance. Depending on your plan, your provider may cover vaccination costs. Having medical insurance in Thailand and globally ensures you'll get the care you need and deserve, without having to pay hefty out-of-pocket expenses.
However, shopping for health insurance can be overwhelming, especially if you don't know exactly what you're after. Fortunately, our team of experts can help compare health insurance plans to find the best one for your needs and budget. Contact us for impartial advice or a free quote today.
​​Jantra Jacobs is a content writer at Pacific Prime. On a typical workday, she writes and edits articles, guides, and anything else word-related. She loves creating content that is both easy to understand and enjoyable to read.

In her free time, she's likely to be writing poetry and prose, geeking out on her latest interests, reading, or practicing yoga.