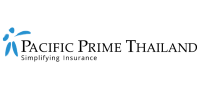 Thailand's Phuket Sandbox 7+7 Extension and the updated Sandbox program
As of January 11, 2022, visitors planning a trip to Thailand can now travel to another approved destination in Southern Thailand via the extended Sandbox program. Previously, visitors could only do so via the "Phuket Sandbox 7+7 Extension" program. However, Thailand's Centre for COVID-19 Situation Administration (CCSA) has relaxed entry measures for international arrivals.
So if you are planning a trip to Thailand in 2022, this guide by Pacific Prime Thailand has what you need to know. Read on to learn more!
Latest update on the Thailand Pass:
As of midnight of December 22nd, 2021, the Thailand pass was temporarily suspended for all new applications under the Test & Go (i.e. Exemption from quarantine) entry scheme.
Last update: 01/14/2022
Latest update on the Phuket Sandbox Scheme:
As of October 1st, 2021, fully vaccinated tourists need to stay no less than seven nights on the island before traveling elsewhere in the country. Before traveling to other destinations, vaccinated tourists and expats must show a negative COVID-19 test result (taken on either day 6 or day 7).
Last update: 01/14/2022
About the new Sandbox entry program
Travelers and expats can now choose to undergo their mandatory 7-day stay in either Krabi, Phang-Na, or Surat Thani (only Koh Samui, Koh Pha-ngan, and Koh Tao), in addition to Phuket.
Similar to the requirements under the Phuket Sandbox scheme, all travelers must make sure they have the following:
A Medical Certificate confirming that COVID-19 is not detected not more than 72 hours before your departure to Thailand. (Note: The test must be performed using the RT-PRC method.)
A vaccination certificate for a vaccine approved by the Ministry of Public Health (MoPH) or the World Health Organization (WHO) no less than 14 days before departure. 
A copy of an insurance policy in English covering healthcare and treatment expenses for COVID-19 for the duration of the stay in Thailand. Coverage must be no less than USD $50,000. This applies to all travelers, no matter status or age.
A Confirmation for two RT-PCR tests. (Note: Travelers to Krabi, Phang-Nga, and Phuket can reserve and prepay for the two RT-PCR tests via www.thailandpsas.com. While travelers to Surat Thani (Koh Samui, Koh Pha-ngan, and Koh Tao) can book and prepay for the two mandatory RT-PCR tests while booking their SHA+ accommodation.)
About the Phuket Sandbox program
The Phuket Sandbox program was launched by the Tourism Authority of Thailand (TAT) in partnership with the Phuket Tourist Association on July 1st, 2021. The pilot scheme helped to kickstart the local economy while being an example to other tourist destinations across the country.
Further reading: A guide to Phuket's "Sandbox" scheme: All you need to know
How to get from Phuket to the other destinations in Southern Thailand
Be advised that visitors can travel to Krabi, Phang-Nga, or Surat Thani via approved routes and modes of transport only.
Krabi (Koh Phi Phi, Koh Ngai, or Railay Beach)*
These destinations in Krabi can be reached by SHA Plus-certified boat and ferry services from approved piers in Phuket. Speak to a staff member at your SHA Plus-certified accommodation/hotel for details on operators in the area.
Surat Thani (Koh Samui, Koh Pha-ngan, or Koh Tao)*
These destinations in Surat Thani can be reached via Bangkok Airways' direct domestic flight on the Phuket-Koh Samui route. See Bangkok Airways for further details.
Phang-Nga (Khao Lak)*
Khao Lak can be reached by one of many SHA Plus-certified car transfer services in Phuket. For details on services available, speak to a staff member at your hotel/accommodation.
*If in doubt, contact the TAT Contact Centre 1672 to get additional information and assistance relating to Thailand's tourism and travel arrangements.
What happens after day 7 of the Sandbox program?
Once you have completed your 7-night extension in either Phuket, Krabi, Pha-ngan, or Surat Thani, you can continue your stay, travel back home, or extend your journey to another part of Thailand.
Flying home
When making your journey to the airport to depart from Thailand, you must have your booking details ready to show authorities if they ask. Depending on your booking details, the airports could be either Phuket or Samui International Airport. If you are unsure about your travel arrangements, speak to a staff member at your SHA+ accommodation.
Flying to another part of Thailand
Provided you have tested negative for your second RT-PCR COVID-19 test (conducted on day 6 or 7), you can ask your SHA+ accommodation to issue a 'Release Form' (if applicable). This form, along with your negative Covid-19 test result, will allow you to travel to another part of Thailand. (Note: Given that the rest of Thailand is still dealing with notable cases of COVID-19, you are reminded to continue with the D-M-H-T-T-A precautions.)
D – Distancing. Stay 1-2 meters from others in public.
M – Mask. Wear a protective face mask at all times when in public.
H – Handwashing. Clean hands often with water, soap, and sanitizer when in public.
T – Temperature. Adhere to temperature checks when in public.
T – Testing for COVID-19. If someone you were close to has tested positive, you should get tested with either an Antigen Test Kit (ATK) or RT-PCR for certainty.
A – Alert. Use the app to record your locations and receive alerts of the ongoing COVID-19 situation in Thailand.
Secure insurance with Pacific Prime Thailand
At Pacific Prime Thailand, we offer quality medical insurance plans for expats and travelers in Thailand, such as expat health insurance and international health insurance. Our trusted and highly trained advisors also offer 100% impartial advice across many other types of health insurance plans, including:
Further reading:
If you are unsure which plan to purchase, our highly-trained advisors can help by listening to your requirements. After which, they will help you compare several plans and select a suitable plan that matches your needs and budget.
To get started, feel free to contact us for a free quote and plan comparison today!
Jimmy is a content writer who helps simplify insurance for readers interested in international private medical insurance. He is on a mission in Thailand to support locals, expatriates, and businesses by bring the latest news and updates to his Pacific Prime blog articles.

His expert view and wealth of knowledge on insurance can also be found in his blogs for China, Dubai, Hong Kong, and Singapore.