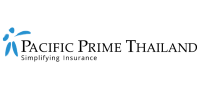 How insurance companies use big data
Insurtech is a portmanteau of "insurance" and "technology" – the latest buzzword in the insurance sector, as companies begin to harness the role of digital technology such as big data to offer more innovative products and services. Although insurtech in the Land of Smiles is still in its infancy stage, insurers are keenly monitoring trends and gradually adapting to them. So, let's find out in this Pacific Prime Thailand article how things are poised to change.
Big data in insurance: examples and benefits
Put simply, big data is very large data sets, especially from new data sources. These data sets are so large that traditional data processing methods are unable to analyze them. Instead, they require newer tools and software to reveal patterns and trends. Using these insights, businesses can tackle problems they couldn't have in the past, as well as transform their service model.
In the insurance sector, data is the name of the game. This is because insurers have always relied on a variety of data to classify their customers into risk groups and set premium levels. With that said, big data has enabled insurers to develop more advanced behavioral models for each of their customers. The following shows an example of how this can play out and implications for consumers:
Online behavior affects what you pay for car insurance
Zebra is a leading US car insurance search engine. According to the findings from their investigative report, they found that "digital footprints", or in other words data about a user's online activities, can serve as risk indicators and affect the premiums they pay. Based on 35 digital footprints, they found that insurers were charging different premiums based on:
Operating system, device, and time of browsing
Android users could pay USD $32 more, while iPhone users might have to fork out USD $70 extra annually.
Gmail users may see their premiums rise by an additional USD $100 annually. On the other hand, AOL users may save the same amount.
Morning users searching at 9:00 am might see savings of USD $17. For night owls searching at 3:00 am, that could mean paying USD $58 more in premiums annually.
Insurance products are more personalized, but at what cost does this come?
Indicators of behavior in the online world can help insurers better understand consumer's needs and offer them personalized insurance products and personalized pricing strategies. This can improve the customer experience, as they are targeted with products that will likely benefit them. Furthermore, those with safe driving or healthy lifestyle habits can also take advantage of lower premiums.
Nevertheless, it's equally important for insurers to be aware of the dangers of personalization. Profiling can be a huge problem if consumers are judged to be in a higher or lower risk group simply because of arbitrary characteristics, which the data and technologies can get wrong. Furthermore, it's also important for insurers to adhere to data privacy regulations to prevent the misuse of personal data.
A word about Thailand 4.0 and big data opportunities for insurers in Thailand
So, what are the opportunities for insurers in Thailand? To answer this, it's important to understand the Thailand 4.0 initiative. This is because data-driven agendas are part of Thailand 4.0 – the government's economic model that progresses from past developmental strategies that emphasized agriculture (1.0), light industry (2.0), and advanced industry (3.0). As such, there is plenty of scope for Thai insurers to use big data.
Nontawat Poomchusri, country managing director and financial services practices lead for Accenture Thailand, said in a Bangkok Post article that Thai insurers are at an early stage of offering personalization services, while Thai consumers are very willing to share data for their own benefits. He cites Accenture's Global Financial Service Consumer Study, which surveyed 47,000 consumers in 28 markets, 1,000 of whom were in Thailand, revealing that:
87% of Thai respondents were interested in receiving lower car insurance premiums based on safe driving, compared to the global average of 64%. Likewise, 73% of Thai respondents are willing to share their personal data to get lower life insurance premiums based on a healthy lifestyle, compared to the global average of 52%.
Clearly, the opportunities for insurers in Thailand are huge. However, alongside their innovation, insurers also need to pay attention to the Personal Data Protection Act (PDPA). They must be sure to focus on transparency, gaining consent before collecting or sharing personal data. What's more, they will also need to look into security technology to prevent data breaches and avoid penalties.
Download the State of Health Insurance report to learn more about global insurance trends in 2020
As a global health insurance broker, Pacific Prime Thailand aims to "simplify insurance". Given that innovations in the industry are occurring faster than most people can keep up with, this has made our role more significant than ever. If you'd like to gain an in-depth understanding of technology trends in the insurance industry, you can download our latest 2019-2020 State of Health Insurance report.
In addition to helping you understand the complex world of health insurance, we also have knowledgeable advisors on hand to help you compare and select plans. Whether it's an international health insurance plan in Thailand, or any other health insurance plans, our advisors provide you with an unbiased consultation and no-obligation quotes to meet your needs and budgets.
Contact us to learn more!
Suphanida aims to demystify the world of insurance by creating informative and engaging content. As a wordsmith, she spends the majority of her day writing and editing website content, blog posts, in-depth guides, and more.

Outside of work, Suphanida enjoys traveling to new places and immersing herself in different cultures.
Latest posts by Suphanida (see all)