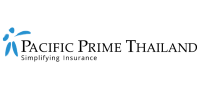 Thailand's COVID-19 entry requirements
Thailand had largely been a COVID-19-free oasis, but a sharp rise in cases linked to a migrant worker cluster in a neighboring province to the capital has sparked fears of a second wave. Even though 2021 will see vaccine rollouts, the situation is grim and commercial flights remain banned. If you'd like to find out how to get to the Kingdom, including details about the COVID-19 negative test and mandatory insurance, this Pacific Prime Thailand article is for you.
Entry requirements for non-Thai nationals
Before we delve into the COVID-19 negative test and mandatory insurance, we'll first look at the context. One of the reasons for Thailand's success in handling the COVID-19 outbreak was its swift banning of all incoming commercial flights and strict entry requirements for non-Thai nationals. The category of foreigners allowed into the country was gradually expanded, though a quarantine system was put into place.
The entry requirements for Thailand this year have been largely unchanged, as the commercial flight ban has been extended to 31st January 2021. As such, non-Thai nationals wishing to travel to the Kingdom will need to follow the same bureaucratic steps as before, namely applying for a Certificate of Entry (COE), which is a letter that allows a non-Thai national to enter Thailand.
Certificate of Entry (COE)
Before applying for a COE, please confirm with your local Thai embassy if you're eligible to enter Thailand and if you also require a visa, as some nationals traveling on a short-term basis may now be eligible for a visa waiver. In general, the essential documents you'll need to prepare are:
Flight booking
Alternative State Quarantine (ASQ) booking
Mandatory Thailand COVID-19 Insurance
In addition to the aforementioned documents for the COE, you'll also need the following:
Negative COVID-19 test
'Fit to fly' certificate
COVID-19 negative test and COVID-19 insurance for non-Thai nationals
When it comes to the COVID-19 requirements for non-Thai nationals, this includes a COVID-19 negative test and COVID-19 insurance. There are a lot of misconceptions regarding these two requirements, especially with regards to the type of test or the insured amount. Hence, it's important to be crystal clear on them before applying for your COE.
COVID-19 negative test
The only COVID-19 negative test accepted is the RT-PCR method. What's more, the lab test result must be issued as a health certificate by an eligible medical or testing institution. It also has to be issued within the last 72 hours before your departure.
COVID-19 insurance
Medical expenditures of at least USD 100,000 must be covered, including for treatment related to COVID-19. Furthermore, your chosen insurance provider should also issue a certificate outlining the details of the policy.
Note: You may need other health insurance, in addition to the COVID-19 insurance. For instance, those on Non-Immigrant O-A/O-X visas and STV will need health insurance with outpatient coverage of at least THB 40,000 and inpatient coverage of at least THB 400,000. 
Staying safe whilst traveling in Thailand
After your quarantine is over, you'll be able to explore Thailand. You may need to download the Thailand Plus App, which has been specifically designed to enable the tracking of foreign tourists for COVID-19 contact tracing purposes. Similarly, you can also register on the Thai Chana platform when you visit public areas, as this is the main contact tracing platform used.
To stay safe, you should also monitor the announcements from the Center of COVID-19 Situation Administration (CCSA) and adhere to the guidelines. As alluded to previously, the cases associated with the migrant cluster has put the country on high alert. Currently, Bangkok and surrounding areas face the tightest restrictions.
Secure mandatory Thailand COVID-19 insurance via Pacific Prime Thailand
Pacific Prime Thailand can help you secure mandatory Thailand COVID-19 insurance. As a health insurance broker, we've made it our mission to simplify insurance. Especially given the COVID-19 pandemic, you may be wondering what the difference is between short term health insurance, international health insurance, and COVID-19 insurance.
Put simply, short term health insurance covers you for a period of less than one year. On the other hand, international health insurance is more of a long-term solution. COVID-19 insurance for Thailand is designed to cover the novel disease and is typically short term in nature to cover you for the duration of your visit.
Ready to secure insurance or simply want to learn more?
Contact us today!
Suphanida aims to demystify the world of insurance by creating informative and engaging content. As a wordsmith, she spends the majority of her day writing and editing website content, blog posts, in-depth guides, and more.

Outside of work, Suphanida enjoys traveling to new places and immersing herself in different cultures.
Latest posts by Suphanida (see all)