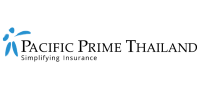 Alternative State Quarantine hotels: Your guide to ASQ in Thailand
Are you coming to Thailand anytime soon? Whether you are entering the country as a tourist or an expat, you're going to spend your first days back in 'Alternative State Quarantine' (ASQ) as per Thailand's COVID-19 entry requirements. ASQ is essentially a Bangkok hotel room that comes with meals, scheduled COVID-19 tests, and a whole lot of downtime. There are over a hundred approved ASQ hotels in the country's capital, as well as a shorter list of Alternative Local State Quarantine (ALSQ) hotels in Phuket, Prachinburi. Buriram, and Chonburi. This Pacific Prime Thailand article covers everything you need to know about ASQ in Thailand.
ASQ in Thailand
As the COVID-19 pandemic continues to affect the world on a global scale, traveling as we know it has changed. For now, anyone who enters Thailand must go through a quarantine process known as Alternative State Quarantine. ASQ takes place in government-approved hotels, of which there are now hundreds, at the traveler's expense. Many hotels and hospitals have created Alternative State Quarantine packages for returning Thai and Non-Thai nationality travelers. A two-week quarantine can cost anywhere from THB ฿30,000 to THB ฿600,000 at Thailand quarantine hotels approved by the Ministry of Defense and the Ministry of Public Health.
How long is the quarantine period?
While 7 or 10-day quarantine was previously an option for those with a certificate of vaccination or vaccine passport, the mandatory quarantine period has returned to 14 days since May 1, 2021. As Thailand battles its third wave, quarantine measures have tightened to reduce the risk of local transmission of new COVID-19 variants in the country.
The World Health Organization (WHO), along with some experts, estimates the incubation period for COVID-19 is 14 days, which is why all travelers arriving in Thailand must undergo a 14-day quarantine at an ASQ facility. Depending on when your flight lands in Thailand, the actual length of stay at an ASQ hotel will be 14 or 15 nights.
In addition to the extended length of stay in quarantine, further restrictions from the government include having to:
Undertake three COVID-19 tests during your stay
Remain in your hotel room at all times, except for medical treatment and the COVID-19 test
ASQ hotel packages
Any person who stays at an ASQ hotel must do so at their own expense. Along with accommodation, ASQ packages normally include:
Full board meals (3 daily meals)
Daily temperature checks (2 times)
Nurses on standby
COVID-19 tests conducted by a partner hospital
Private car transfer from airport to hotel
Standard amenities include free WiFi, Smart TV, and newspaper access via an app. Some hotels provide cleaning every other day, as well as discounts on room services, laundry, and more.
The COVID-19 tests happen on set days of quarantine. If your COVID-19 test is positive, you will then be transferred to the hospital. ASQ packages usually do not include additional transportation costs (aside from airport pick-up), doctor's consultations, and any other medical treatments other than the COVID-19 tests, though this depends on the hotel's terms and conditions.
Reservations must be made by booking directly through the hotel or via Agoda's ASQ booking. THAIest has put together a handy Thailand quarantine hotels list that you can refer to as well.
Required documents
Regardless of the length of quarantine, you will have to present documents to airline check-in staff and airport authorities in Thailand including:
Copy of confirmed ASQ or ALSQ booking
Certificate of Entry (COE) issued by Thai Embassy or Consulate
Completed declaration form
T8 form
Valid visa or re-entry permit
Copy of health insurance policy (with a minimum coverage of USD $100,000)
COVID-19 insurance
All foreigners coming into Thailand must provide proof of health insurance covering treatment for COVID-19. The insurance certificate must be submitted to the Thai Embassy or Consulate when applying for a COE. It has to clearly state that the health insurance is for USD $100,000 or more and covers COVID-19.
Note that you need to have a copy of the insurance certificate and all the terms and conditions concerning medical benefits and COVID-19 coverage when traveling. There have been instances when people were not allowed to board the flight since they could not prove that their insurance met the requirement.
The easiest way to guarantee you meet the insurance requirements is to select a COVID-19 insurance policy from an insurer or broker in Thailand. That way, you can be sure that it will be customized according to the Thai government's requirements and consequently accepted by the Thai Embassy or Consulate.
Requirements for arriving in Thailand can vary depending on the traveler's profile and country, so it is highly recommended to contact your local Thai Embassy and Consulate before making any travel plans. Similarly, the quarantine process and list of approved ASQ hotels in Thailand can change at any time, so be sure to double-check before making any bookings or getting on a plane.
Secure COVID-19 health insurance today
Did you know that you can easily get expat health insurance in Thailand that covers COVID-19 without even leaving the house? Simply buy the right insurance plan online through a reputable insurance provider or broker and the insurance policy and COVID-19 certificate can be sent to you right away.
But how do you know you've chosen the right plan? That's where Pacific Prime Thailand comes in. We compare health insurance plans from leading insurers to ensure you get the best one for your unique needs and budget, including Thailand travel insurance, long-stay visa insurance, and more.
Contact us to get a free quote or impartial insurance advice today.
​​Jantra Jacobs is a content writer at Pacific Prime. On a typical workday, she writes and edits articles, guides, and anything else word-related. She loves creating content that is both easy to understand and enjoyable to read.

In her free time, she's likely to be writing poetry and prose, geeking out on her latest interests, reading, or practicing yoga.