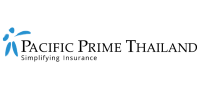 Thailand maternity insurance: Can you purchase it if you're already pregnant?
There is so much planning to do in life – which school you want to go to, what job you want, your wedding, your professional and household projects, social gatherings, vacations, annual budget, and retirement plan. With so many things that need to be planned in our lives, both large and small, it's understandable if something slips through the cracks. Then there's also the fact that not everything can be planned for. Sometimes accidents happen and we have to do our best to roll with the punches. For instance, if you suddenly find that you have become a parent-to-be, you may be unprepared for everything that comes along with that.
Unexpectedly having a baby on the way may leave your world turned upside down, and you'll begin questioning how you can 'right the ship', so to speak. If you are already pregnant, can you still cover the costs of pregnancy, labor, and delivery with Thailand maternity insurance? We discuss the topic in more detail below.
About maternity insurance 
Medical care in Thailand is normally provided within the framework of the country's universal healthcare system. Expats working in the country legally and enrolled in the system will be assigned to a local healthcare provider that they can turn to for publicly subsidized healthcare at a cost that is fair to patients. This system does include maternity services, which has now enabled 100% of Thai babies to be born in a hospital.
However, not everyone desires to have their baby in their designated public hospital, for reasons that we will go into later. This demographic only has a couple of options when it comes to addressing the costs of birthing their child and the months leading up to it: pay for all fees out of pocket, or obtain maternity insurance in Thailand.
Maternity insurance is a form of health insurance that is oftentimes not included with a standard health insurance policy, and, as such, needs to be purchased as a separate policy. Many maternity insurance plans include coverage for a number of tests and check-ups during the prenatal period, as well as coverage for labor, delivery, and possible complications. Where post-birth complications arise, maternity insurance will generally cover a newborn for up to 30 days after birth, as long as any illnesses or other conditions are related to the birthing process or were contracted in the womb.
Do you need Thailand maternity insurance?
If you are an expatriate in Thailand, or simply don't want to take any chances with the quality of medical care you and your baby will receive, the answer is likely to be yes. But why?
First of all, the differences between the quality of care found in public hospitals in Thailand, and the private international hospitals in the country are significant. While public hospitals can certainly address people's medical needs adequately, these facilities still run into the problems as public hospitals in other countries, in that they can feature long queues and wait times.
Another difference that is more pertinent to maternity wards is that private hospitals will have access to the most cutting-edge medical technologies and procedures, while public hospitals will not. Finally, the doctors and other staff employed by private hospitals in Thailand are likely to be better trained and educated. Many private hospital staff members will have received their education abroad, and also will be able to converse with foreigners more easily – even in their native language.
Of course, choosing to use a private hospital for the birth of your child is going to cost much more money than a public counterpart. Depending on the hospital you choose, a standard delivery alone could cost well over THB ฿ 100,000. Meanwhile, a Caesarean section could cost up to THB ฿ 200,000, and any significant complications could raise this cost exponentially. While some people may be able to address standard costs out of pocket without too much trouble, being ill-prepared for unforeseen and unfortunate circumstances could lead to a heavy financial burden. This is why having Thailand maternity insurance in place can be so valuable.
Maternity insurance waiting periods
So if you're already pregnant now, or even plan on getting pregnant in the next couple of months, you just buy health insurance with maternity coverage and no waiting period right? Sorry to burst your bubble, but that notion is simply incorrect – specifically because of the term 'waiting period'.
All maternity insurance policies in Thailand – and worldwide, in fact – have waiting periods on them. This term refers to an amount of time that must elapse before any claim can be made against it. Waiting periods on maternity policies are commonly one year or longer.
What this means that you will need to have secured a maternity insurance policy at least a year before the conception of your child before the policy will cover any costs, so planning ahead is imperative if you want to have insurance cover all costs related to pregnancy, labor, delivery, and any subsequent complications.
But I'm already pregnant. What now?
So what if you're looking for maternity insurance when already pregnant? Fortunately, there are still some steps that can be taken to protect your baby up to and after birth. Chief among these is to do everything you can to ensure that your baby stays healthy in the womb to reduce the risk of complications. Even though you may have to pay out of pocket for them, regular prenatal tests and check-ups are integral and monitoring the progress of your baby's development, and key in identifying any possible problems early on. Beyond this, simply eating healthy and avoiding any risky habits will do a world of good.
Lastly, while it is too late to get pregnancy insurance to cover the costs of birth, you can still get a newborn health insurance policy now that will cover your baby's health the moment after they are born. This type of coverage is always a smart move for parents that want the highest possible quality of care for their children, especially as young immune systems are so prone to illness. Plus, it's highly advisable when giving birth abroad in Thailand.
Plan ahead
So as you have no doubt gathered from the preceding information, timing is everything when it comes to obtaining Thailand maternity insurance. Given that you have the time available to make good use of a maternity policy following the waiting period, you then have to focus on finding the right plan for your needs and budget. But with so many maternity insurance plans out there, it can be hard to know where to start.
Utilizing a well-established insurance broker like Pacific Prime Thailand is the answer! Our helpful insurance agents can provide you with a plan comparison of maternity insurance policies in Thailand from many different insurance companies, and allow you to rest assured in the knowledge that you have found the best plan for your particular needs. We also have a variety of useful resources for further reading, such as our latest International Maternity Insurance Guide, blog posts, and more.
Contact us today for impartial advice and a free quote!