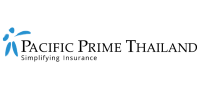 Cabinet to reduce Long Term Resident visa fee by 50%
Thailand's Cabinet has revealed that they will halve the Long Term Resident visa fee in an effort to make the Land of Smiles more attractive to highly skilled foreigners. The Long Term Visa, which allows holders to stay in the country for 10 years, has dropped from THB ฿100,000 to THB ฿50,000. Visa requirement changes could make it easier for foreigners in Thailand to become digital nomads, or work remotely. Let's take a closer look at the visa fee reduction and more in this Pacific Prime Thailand article.
Thailand visa fee update: What you need to know
On May 10th, 2022, Ratchada Thanadirek, Deputy Spokesperson for the PM's Office, publicized the Cabinet's agreement to make changes to the Long Term Resident visa. According to a Thaiger article, Ms. Thanadirek said highly skilled foreigners could apply for a long-term Thailand visa and pay a one-time fee of THB ฿50,000 to remain in the kingdom for 10 years. She mentioned that the change would be effective 90 days following the announcement in the Royal Gazette.
Along with drawing in skilled foreigners, the changes will hopefully attract more foreign investors and boost the economy.
Who can apply for the Long Term Resident visa?
Ms. Thanadirek said Long Term Resident visa applicants could include:
High-income/wealthy foreigners
Retired foreigners
Specialist/skilled foreigners
Family members are also eligible, including their spouses and no more than four children under the age of 20. Long Term Resident visa holders could apply for work permits too, opening more jobs in Thailand for foreigners.
Foreigners who wish to work remotely in Thailand, in particular, could apply for the visa. This is great news for location-independent freelancers who cannot find a visa that supports their lifestyle. With the Long Term Resident visa, remote workers can legally live and work in the country if they meet the visa requirements.
Read on: Is it legal to work remotely in Thailand without a work permit?
What are the Long Term Resident visa requirements for Thailand?
To apply for the Long Term Resident visa, the applicant must either have:
Health insurance with a minimum coverage of USD $50,000. This is meant to cover any medical fees for their first 10 months in the country at a minimum.
A social security certificate to cover medical expenses.
A cash deposit of USD $100,000 or more. The funds must be in either a domestic or foreign bank account for at least 12 months prior to the visa application.
High-income foreigners who wish to apply for the Long Term Resident visa must have an annual income of USD $80,000 for 24 months before applying. Similarly, foreign specialists are required to obtain an employment contract from a company in Thailand or abroad. They must also provide evidence that they've worked in the targeted industries for a minimum of five years.
Exceptions can be made for foreigners who hold a PhD or work in:
Thai universities
Government research institutes
Specified training institutes
Ms. Thanadirek also said that Thailand aims to have as many as one million foreigners living in the country in the next five years. If that happens, income could rise to one trillion baht – with foreign investment accounting for 800 billion baht.
Things to keep in mind when buying visa insurance in Thailand
Whether you need to secure long-stay visa insurance or Thai visa health insurance, you're going to want to make sure you get the best one for your needs. The right amount of coverage can make you eligible for the visa, but it helps to ensure you're getting the most out of your investment. Here are some things you should consider when buying Thai visa insurance:
Waiting periods
Most insurance policies come with a 30-day waiting period. That means you cannot file a claim until the waiting period is over.
Pre-existing conditions
The next thing to take note of is pre-existing conditions, which are health conditions that you have before signing up for a plan. Pre-existing conditions tend to be automatically excluded, so be sure to discuss any concerns with your insurance provider or broker beforehand.
Lifetime renewability
Is the insurance plan you're interested in renewable for life? If it isn't, you could be kicked off the plan once you reach a certain age and have to look for another insurer. That means any conditions you developed during the policy term will be considered pre-existing conditions by your new provider, and excluded as a result.
Secure the right insurance for your needs with Pacific Prime Thailand
As a leading broker of choice for expats and locals alike, Pacific Prime Thailand is your one-stop solution for all things health insurance – including expat health insurance, a retiree plan, and anything in between. With over 20 years of experience in the industry, we have the knowledge and expertise to help you find the ideal plan for your needs and budget.
Along with comparing health insurance plans from leading insurers, we also offer value-added services such as claims filing, renewal processing, and more at no additional cost to you. Plus, our team of insurance experts is always available to give you impartial insurance advice whenever you need it.
Contact us for a free quote today!
​​Jantra Jacobs is a content writer at Pacific Prime. On a typical workday, she writes and edits articles, guides, and anything else word-related. She loves creating content that is both easy to understand and enjoyable to read.

In her free time, she's likely to be writing poetry and prose, geeking out on her latest interests, reading, or practicing yoga.