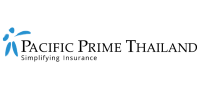 Thai New Year celebrations: how alcohol consumption can impact your insurance
April is just around the corner, and with it comes Songkran. Held annually from the 13th to 15th of April, this year the Thai New Year holiday has been extended to a blissful five days! While many locals will leave Bangkok to visit family in the country, those who stay will find the streets buzzing with activity. Good natured water fights and the indulging of celebratory drinks are two popular features of Songkran, ones many expats are keen to participate in.
As with many New Years festivities around the world, the inclusion of alcohol, and excessive alcohol consumption at that, can often turn a fun time into a wild accident. If you do plan on drinking during the upcoming holiday, there are a number of things you should be aware of including how alcohol can impact your health insurance.
Alcohol and Songkran: being aware of the dangers
Whilst the majority of people come through the Thai New Year with nothing but fantastic memories and drenched clothing, the high amount of alcohol consumption during the holiday is a cause for concern. Last year, 50 representatives of the Alcohol Watch and other anti-drinking networks gathered to urge the Prime Minister and Government to ban the sale of alcohol during Songkran. This year, you can expect some form of additional bans to be discussed or even put into place to maintain safety.
Over the years, a number of negative incidents have marred the otherwise fantastic celebrations to be had in Thailand. These have included:
Drunk driving:

Last year, road accidents claimed the lives of

390 people

during Songkran. Drunk drivers were the major cause of many accidents during this period, with 3,690 accidents occuring. On-road incidents have been, and remain, a big concern for officials and the public during the New Year.

Drunken harassment:

Following the 2016 Songkran, a poll was released that indicated around half of women taking part in the water festival had complained of being

sexually harassed

and groped by drunks.

Drugs during Songkran:

Purchasing/selling/holding/taking illicit drugs at anytime is highly illegal but, with increased police

focus on drugs

during Thai New Year, people can run the risk of not only health harms, but potential jail time.
Spend any time in Thailand during Songkran and it is clear to see that alcohol is a part of the celebration. The main concern here is that while under the influence, our decisions and actions could put one in harm's way. It is therefore recommended to exercise common sense during the festivities in order to remain safe. That said, if you are going to drink, it would be beneficial to understand how your insurance plan may be affected by alcohol consumption.
Celebrating Thai New Year: alcohol and insurance
As alcohol and celebrating often go hand-in-hand during new year festivities, it can often be a factor in any potentially bad experiences that occur during this time as well. When it comes to health or travel insurance, the detection of alcohol in your blood may be grounds for an insurer to deny any claims you have to make under your policy. To help you understand the risks, here are some things to consider when it comes to consuming alcohol over Songkran.
Understanding an insurers definition of "intoxication"
Wording in health insurance policies can sometimes be a little ambiguous, especially when it comes to things like defining intoxication. For the most part, policyholders should read their insurance documents to identify how an insurer will determine the level of intoxication involved in a claim. Insurance companies will usually refer to a doctor's or police report to gauge how "under the influence" you were when your accident happened.
For example, if your blood alcohol level is found by police to be above the local legal limit – you can expect your claim to be rejected.
Be clear on health insurance exclusions
Your policy document will also have statements within it that refer to times where your claim can be rejected by the insurer. For example, some global plans may have a clause that states "treatment for or arising from the harmful, hazardous or addictive use of any substance including alcohol, drugs and/or medicines" are excluded from cover. This can be a tricky fact of insurance to weigh up when thinking about "letting loose" over Thai New Year.
Impact on non-health benefits
If you're traveling to Thailand for Songkran, and you hold a travel insurance policy, you should be aware that rules regarding alcohol consumption can not only impact your health benefits under that travel plan – this can include your travel related benefits too. For example, if you lose your passport whilst drunk, travel benefits covering the replacement of travel documents may not apply to you.
Driving whilst intoxicated
As well as being illegal and a significantly dangerous thing to do, anything that happens to you or others while you're in control of a vehicle and intoxicated will void your insurance. Whether it's travel, international health, or local vehicle insurance – being drunk behind the wheel is a clear and instant way to lose coverage. Beyond the physical harm to others, you're putting yourself at serious financial risk too, as any property damage or injury can become something you personally become liable for.
Coverage as a victim of an incident
If, during your Songkran celebrations, you become the victim in an incident; whether it's being a bystander involved in a vehicle accident, you are hurt by another person, etc. having adequate insurance coverage can help. Thailand has many state of the art hospital facilities in its major centers, however the more international-level institutions can be costly for the average person.
Travel insurance can be good for short term visitors, however these plans are actually mostly designed to see you recovered enough to fly back to your home country. For serious incidents, having a comprehensive international health insurance plan can be a safer bet. Everyone has the right to have a good time during Thai New Year, but it's not always a fantastic story of water fights and sunset cocktails. Having the right coverage can ensure you're put under the least amount of stress during the unexpected, so you can hopefully return to having a good time.
Getting travel or health insurance for Thailand
Regardless of whether you're a fleeting visitor looking to take part during Songkran, or you're a resettled expat that's gearing up for another Thai New Year, now is a great time to consider your health insurance needs. Pacific Prime Thailand has a range of different coverage products that are suitable to any person traveling or living in the Kingdom. We're great believers in experiencing everything this wondrous country has to offer, but would always advise you take the necessary precautions to ensure you can explore safely.
For a free quote or some friendly health insurance advice, contact the team at Pacific Prime Thailand today!