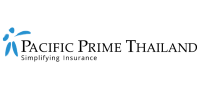 Costs of healthcare in Thailand
If you're an expatriate just arriving in Thailand to live, there are some basic pieces of information that you will no doubt want to keep in mind. Essential phrases, the spots where you can engage in your favorite pastimes, the location of your national consulate – all of these are items that new expats in Thailand will no doubt take the time to learn quickly. However, one of the most important things that a new expat can learn about that often goes overlooked is the local healthcare system. Specifically, do you know what to expect when it comes to the costs of healthcare in Thailand? For those not in the know, Pacific Prime has prepared the article below on this very topic.
The Thai healthcare system
Ever since 2002, Thai nationals have enjoyed a national healthcare system that is based on a universal healthcare model. With universal healthcare, Thai citizens are able to get treated at public medical facilities for next-to-nothing. The program has proven so effective that only 10% of Thai people have private health insurance.
The total cost of the healthcare system in Thailand as a portion of Gross Domestic Product was 4.1% in 2014, which is down from a high of 10.4% in 2009. That said, when it comes to public health expenditure as a percentage of total government expenditure, the most recent World Bank data from 2014 showed a public expenditure of 13.3%. On a per capita basis, 2014 saw the highest ever expenditure total Thailand has ever seen: USD 599.84.  To be clear, Thailand seems to have modest cost controls in place that have ensured that the country, as a whole, is not spending more than ever before on healthcare. Furthermore, while the cost of medical care has progressively crept up year-over-year, this is to be anticipated as costs keep up with inflation.
However this is not to say that one has nothing to worry about when it comes to addressing the costs of healthcare in Thailand. While some expats, such as those hailing from the United States, would likely judge prices to be fair, others may not have the same reaction. For instance, a person from the UK, which also has universal healthcare, would find that a procedure like an arthroscopy may cost twice as much in Thailand as they would expect at home.
Expatriates in Thailand do not take part in the state-run national security health insurance that constitutes the country's universal healthcare. If an expat meets certain criteria, however, they may be eligible for some subsidization under the country's social security healthcare. This will assign the individual to a specific public hospital in their area, but the limits on this coverage are very low, and any significant costs will likely result in money being paid out-of-pocket. As it happens, expatriates living in Thailand are unlikely to visit public hospitals anyway, as the relatively low quality of care, potentially long wait times, and possible communication problems are enough for them to opt to make use of Thailand's private hospitals.
Thai healthcare costs
This all begs the question, "So what are the real costs of healthcare in Thailand?" Well, here's a table that lists many of them based on the most recent data available:
| | |
| --- | --- |
| Treatment/Procedure | Cost (in USD) |
| Bacterial Diarrhea | 10 – 160 |
| Coronary Angioplasty | 4200 – 13000 |
| Heart Bypass | 12000 – 22000 |
| Hip replacement | 17000 |
| Gastric Bypass | 16800 |
| Hysterectomy | 3650 |
| Lasik (2 eyes) | 2310 |
| Dental Implant | 1720 |
| Breast Implant | 3500 |
| Medical Checkup | 100 – 835 |
| Liposuction | 2500 – 3400 |
| Face Lift | 3300 – 6800 |
| Maternity Package | 2100 – 4150 |
| Knee Replacement | 10000 |
| Spinal Fusion | 7000 |
| Rhinoplasty | 3900 |
| IVF Treatment | 9100 |
| Mastectomy | 9000 |
Clearly, even inside Thailand costs can vary greatly depending on where you are, as prices are not standardized from hospital to hospital. Also, we can see that the costs can be considerable, to the point that they can become a true burden on those without significant savings.
Addressing costs of healthcare
While a lot of what people have heard about Thailand is about how the costs of healthcare here are very affordable, especially vis-à-vis the cost of private care that can be found in many developed nations, as you can see above, the costs can still be quite high. The bottom line is that nobody is going to want to pay full price for expensive treatment if they can avoid it. This is where common wisdom comes in, and that wisdom is that private health insurance is always a good idea to possess to offset healthcare costs.
For expats in particular, an international health insurance plan can be especially attractive. This is because these plans will allow you to seek treatment with virtually any hospital or doctor in Thailand, but also extends its coverage globally, so that you can also get top quality healthcare in just about any country worldwide, including your home country.
Whether you are in need of local or international health insurance, the helpful insurance advisors at Pacific Prime can help you find the best policy for your needs. Even if you already have insurance provided by your employer, there are top-up plans available that can add benefits in any areas that your current policy is lacking. Contact us today for a plan comparison and free price quotation!