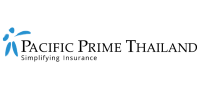 Is it legal to work remotely in Thailand without a work permit?
Imagine swapping your view of office buildings for the pristine beaches of Thailand – or indeed any other exotic location in the country. You could skip your hectic morning commute on the subway, enjoy some THB ฿60 (approx USD $2) freshly-made noodles for breakfast, and get straight to work from your new home. In the evenings and on weekends, you've got an entire city and country to explore. To top it off, you can work the same job for the same pay.
While this kind of lifestyle was only restricted to digital nomads in Thailand, it's becoming more and more attainable due to the increased number of remote jobs, as accelerated by the COVID-19 pandemic. With that said, what is the status of remote workers in the Kingdom, and is it legal to work remotely in the country without a work permit? Pacific Prime Thailand tells you the answer to this question and so much more in this article!
Thailand's appeal: Low cost of living, great weather, amazing food, etc.
It's hardly a surprise that Thailand is one of the top locations for digital nomads and remote workers. According to the overall ranking by Nomad List, five Thai cities feature in the top 100: #10 is Chiang Mai, #23 is Ko Pha Ngan, #30 is Bangkok, #68 is Phuket, and #98 is Krabi. But of course, these rankings are to be taken with a pinch of salt, as it depends on the kind of lifestyle and experience you're looking to get as well.
That being said, Thailand is a good bet if you're looking for a relatively lower cost of living. Even in the capital Bangkok, where things can be more expensive than the rest of the country, your money goes a long way. What's more, you can always count on sunshine, friendly locals, and great food. The country is world-famous for its cheap and delicious street eats, as well as high-end restaurants and dining scene. There's also no shortage of things to see and do.
Word of warning: Of course, no country is without a downside. If you choose to settle in Thailand, especially in big cities like Bangkok, you should be aware of the air pollution and traffic. Furthermore, a well-connected subway and train system isn't the country's strong suit either, and you may also struggle with tropical diseases (or food poisoning) if you go somewhere more rural. Check out our article on the vaccinations you'll need before you head out.
Legal matters: Visas/work permits for digital nomads and remote workers
When it comes to digital nomad visa or freelance work permit in Thailand, there is a Smart Visa that digital nomads and remote workers may soon be able to apply to, giving up to 4 years of stay in the Kingdom. This is currently only a proposal by the Board of Investment (BOI), which has been approved by the Centre of COVID-19 Situation Administration (CCSA) and pending Cabinet approval.
Under the proposal by the BOI, those on a tourist visa would be able to transfer to a Smart Visa as long as they have:
An employment contract with a foreign firm for at least 6 months
Proof of qualifications and experience
The Smart Visa was launched in February 2018. Initially, it was designed to enhance Thailand's attractiveness by drawing science and technology experts, senior executives, investors, and startups. However, only a handful of foreigners have been granted the visa so far due to strict criteria. As such, the BOI is hoping to loosen the requirements by also allowing foreign freelancers to apply, which will cover the majority of digital nomads and remote workers.
Working without a work permit in Thailand is illegal
While it is illegal to work in the country without a work permit and not pay taxes on earnings, this doesn't stop people from working remotely in the country anyway. Many people arrive on tourist visas and do 'visa runs', or leave the country and re-enter to get more days in the Kingdom. Not only is this impractical at the moment due to COVID-19 quarantine requirements, but it's also a huge risk and one that is not advised.
So, what exactly is and isn't allowed in Thailand? This is a grey area, but one you should consider before packing your bags and making the move. The golden rule is: work is defined as using energy, knowledge, or effort to produce something. Furthermore, the Work Permit Office in Thailand will mainly be concerned if the work you're doing takes away work from Thais and/or the security of the country is affected in a wider sense.
But Thai law doesn't yet have specific clauses that cater to relatively new developments like foreign online workers. For example, there are some types of work that you may be able to do in the country without a work permit, such as managing your online shop while in the country (provided that the products or markets are not from Thailand). So if you're set on moving to Thailand right now then it's best to seek advice from a visa agency and/or immigration lawyer.
Not formally employed in Thailand? Secure health insurance via Pacific Prime today
If you need to access healthcare in Thailand, you'll be frustrated by these two facts. Firstly, private hospitals (especially top-tier hospitals that cater to medical tourists) are mega expensive and cost of treatment can quickly spiral. Secondly, public hospitals aren't a viable alternative for most foreigners because many implement a dual-pricing system that discriminates between foreigners and Thais. For instance, charging foreigners more for COVID-19 testing. This is on top of other drawbacks of Thai public healthcare like overcrowding and language barriers.
While most foreigners employed in Thailand receive health insurance as an employee benefit, chances are you won't get employer-sponsored health insurance if you work remotely in the country. But worry not, health insurance brokers like Pacific Prime Thailand can help you navigate your options and select the most appropriate plan. Whether you're looking for international insurance coverage for digital nomads, or even travel insurance covering COVID-19, our knowledgeable and friendly advisors can help.
Contact us today!
Suphanida aims to demystify the world of insurance by creating informative and engaging content. As a wordsmith, she spends the majority of her day writing and editing website content, blog posts, in-depth guides, and more.

Outside of work, Suphanida enjoys traveling to new places and immersing herself in different cultures.
Latest posts by Suphanida (see all)